6 Things You Need To Know Today (September 22, 2017)
mbg Contributor
By Leigh Weingus
mbg Contributor
Leigh Weingus is a New York City based freelance journalist writing about health, wellness, feminism, entertainment, personal finance, and more. She received her bachelor's in English and Communication from the University of California, Davis.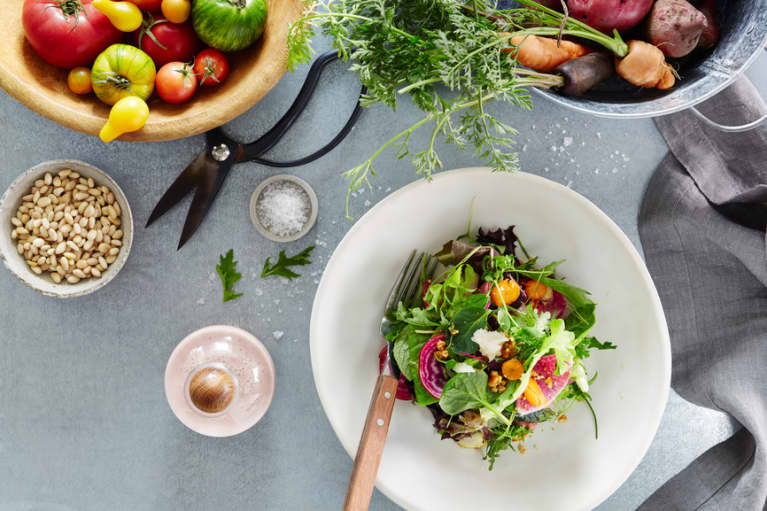 September 22, 2017 — 9:20 AM
1. A whole foods diet can help prevent colon cancer.
A new study found that a diet rich in colorful fruits and vegetables can stop colon cancer and inflammatory bowel disease in pigs. If we can understand how this is working on a molecular level, it'll be an important step into understanding how humans can use food to heal and prevent disease. (Eureka Alert)
2. Jimmy Kimmel is fired up about the new health care bill.
Two days in a row, Kimmel criticized Republican senator Bill Cassidy for his new health care bill that would roll back protections for people with pre-existing conditions. Despite pushback from politicians, Kimmel isn't backing down (Vulture)
3. This is how common pre-existing conditions actually are.
In light of all the talk surrounding pre-existing conditions, Americans are looking to get a better understanding of what this actually means, and how they are. According to data, before Obamacare, about one out of every two Americans had a health condition that could lead insurance companies to deny them coverage or force them to pay more for the same plan. The conditions at the top of the list include diabetes, anxiety, asthma, and even acne. (CNN)
4. New York City is upping its green ante.
As part of a $10 million initiative to cut greenhouse gas emissions by 80 precent by the year 2050, NYC is getting 50 new electric car charging stations by the end of the decade. Electric-powered yellow cabs? We dig it. (Fast Company)
5. It's a good time to be in the fitness franchise industry.
Fitness chains are in the black, both in cities and suburbia. Because they've made working out more accessible, this benefits surrounding businesses (especially because members stop in multiple times weekly), and, of course, because of "wellness mania." It's a real win-win. (Entrepreneur)
6. If you're looking to lose weight, a new study suggests that regular indulgence is key.
According to a new Australian study, if you're looking to lose pounds by calorie restriction, it might be smart to let yourself give in to your cravings once in a while. The study found that those who were strict about their caloric intake for two weeks then spent two weeks eating whatever they wanted lost more weight than those who stuck to a strict diet over a four-month period. (ABC News)