Your Monthly Horoscope: Here's What's Written In The Stars For September
mbg Contributors
By The AstroTwins
mbg Contributors
Ophira and Tali Edut, known as the AstroTwins, are professional astrologers based out of New York and Seattle. Their work has been featured in The New York Times, Elle Magazine, Vogue and Good Morning America and they are the authors AstroStyle, Love Zodiac, Shoestrology, and Momstrology.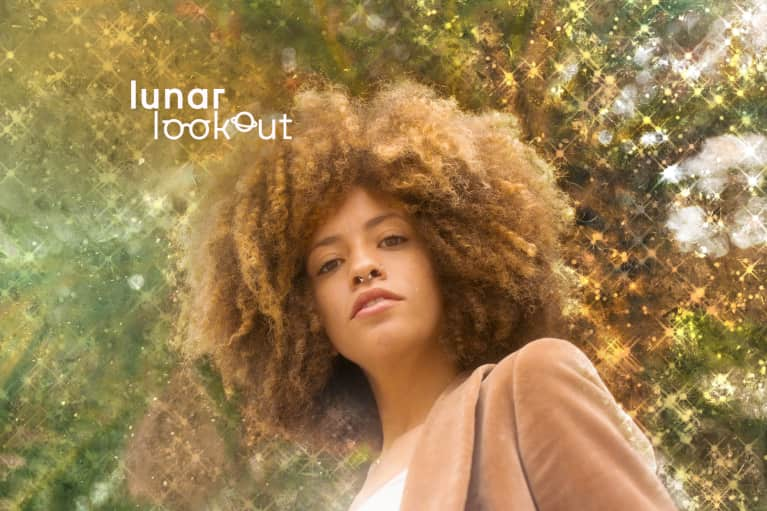 The pressure is lifting, and things are getting back to full speed again. Summer was a bit of a beast, astrologically speaking, with a lot of obstacles to dodge. At almost any given time in July and August, there were five or six planets retrograde—and these signal-scrambling reversals delayed ambitious plans, provoked misunderstandings, and made even simple things ridiculously complicated. And with three turbulent eclipses thrown in for extra fun, it was hard to get a handle on anything!
September arrives with the Sun in mindful and meticulous Virgo until the 22nd, helping us restore order to our cosmic courts. The September 9 Virgo new moon is especially helpful at playing life coach and organizer, prompting us to polish and perfect any rough ideas and turn them into something real. After that, it's Libra season, which is all about balance and harmony. We could all use more of that!
As the month begins, there are still four planets retrograde, but by the end of September, only two (Uranus and Neptune) will be striking this rebellious pose. Mercifully, communicator Mercury and combative Mars turned direct at the end of August, which began easing some of the day-to-day stresses and frustrations. On September 6, structured Saturn ends a five-month retrograde in Capricorn, which slowed down career plans (but, in what was perhaps a silver lining, put a watchdog's eye on political corruption since Saturn and Capricorn rule governments and businesses). Shadowy Pluto, also retrograde in Capricorn since April, will correct course on September 30.
It won't be all easy-breezy, because as planets "station"—come out of retrograde and turn direct (forward)—there can be a bit of energetic whiplash. You know the feeling you get when a car or train stops suddenly, sending you pitching forward, then flying back? Yeah, it's a little bit like that. Don't expect to wake up feeling instantly lighter…but DO watch as gradual improvements pick up momentum each day.
Make sure that as you advocate for your own agenda, you also help others rise.
Keep your ego and temper in check September 18, when fiery Mars in social Aquarius gets snared in its third of three hotheaded squares with volatile Uranus in stubborn Taurus. Friends could become frenemies and group dynamics could turn explosive in a moment's time. We'll all need to breathe deeply and practice "agreeing to disagree" with extra vigilance.
The first of these cosmic clashes was on May 16, and the second on August 2. Any tension near those days could provide clues of what might fully break the surface now. Although you may need to have it out with someone, these rash and destructive planets could incinerate a bridge rather than help you repair it. While it's important to be direct, acting and speaking in haste could come back to bite you.
Luckily, the Sun will enter peacemaker Libra on September 22, but there's one more boldfaced moment on September 24, when the year's only Aries full moon spotlights our individual needs and accomplishments. Under the "me-first" Aries influence, everyone wants to be seen, heard, and high-fived. But the spotlight could get a little crowded. Make sure that as you advocate for your own agenda, you also help others rise.