6 Things You Need To Know Today (September 19, 2017)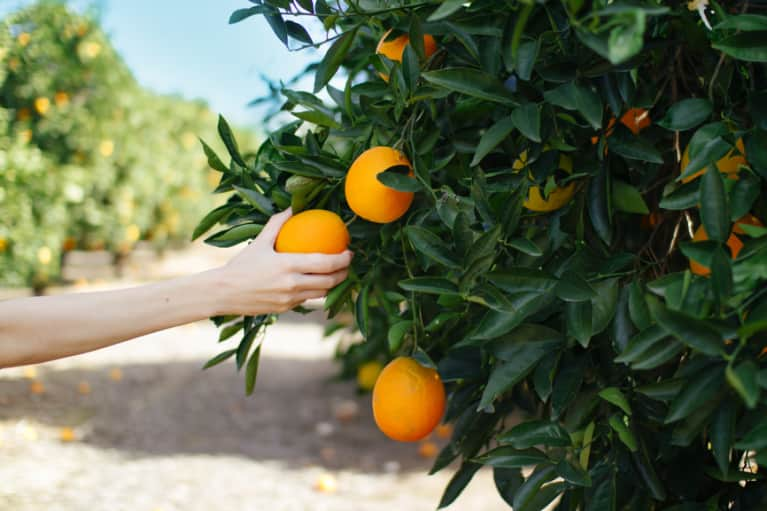 September 19, 2017 — 9:00 AM
1. Hurricane Irma took quite the toll on Florida's citrus supply.
In addition to the terrible human toll of Irma, Florida isn't doing well citrus-wise this year thanks to Hurricane Irma. Originally expected to harvest 75 million boxes of its famous oranges this year, that number is now down 50 percent. (Grist)
2. Here's how to get a tattoo safely.
With more millennials getting tattooed than ever, parents are interested in safety measures. Experts recommend making sure practitioners are using new disposable gloves; needles from a sealed, sterile container; and fresh unused ink for every client in order to prevent infection. (NPR)
3. Want to lose weight? Sorry, but there's no quick fix.
According to the latest research on weight loss, which studied 183 adults, losing weight slowly and steadily is the way to go. For the study, when people lost a consistent number of pounds in the first six weeks, they lost more weight overall and were more likely to maintain their weight. (The Washington Post)
4. This "bleeding" veggie burger is about to be everywhere.
Beyond Meat, the company that introduced the infamous vegan burger that "bleeds," is getting ready to take over grocery stores near you. It's now being sold in Safeway, Albertsons, and select Whole Foods Markets. (Eater)
5. Maybe Netflix & chill isn't such a great date idea after all.
While unwinding with hours of your favorite show may seem like an innocent enough thing to do, studies find that binge-watching TV can have adverse effects on our health. Namely, it can inspire feelings of loneliness and depression and throw off our sleep patterns. (CBS)
6. Natural dyes are only getting more popular.
This summer, mbg noticed natural dyes trending in the states, and it turns out they also have international appeal. More and more textile artisans around the globe are using plant and insect dyes to return to traditional craft and avoid the toxins in conventional dye techniques. (NYT)