9 Things You Need To Know Today (September 15, 2017)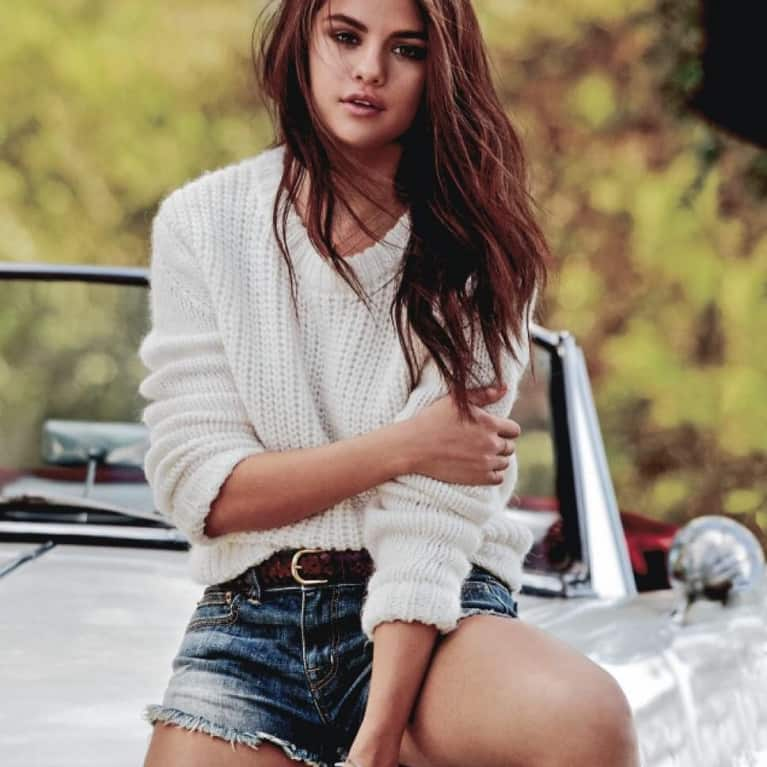 September 15, 2017 — 9:00 AM
1. Selena Gomez got a kidney transplant due to complications with lupus.
The pop star revealed on Instagram early yesterday that her "laying low" is due to preparing for and receiving a kidney transplant from good friend Francia Raisa, which she needed because of side effects from lupus. We're sending love and healing vibes to you, Selena! (Cosmopolitan)
2. Time to double check where your dark chocolate is coming from.
These days, major chocolate brands are using cocoa grown on protected lands like national parks. In the Ivory Coast and Ghana in particular, deforestation for the treat has ravaged hundreds of thousands of acres. (Treehugger)
3. Most people think their friends have more friends than they do.
But that's not necessarily a bad thing. In a study of college freshmen in their second semester at the University of British Columbia in Vancouver, 48 percent believed their friends had made more friends than they had since school began. But for those students who believed that becoming more social was something they could work on, this perception incentivized them to spend more time with their peers. (NPR)
4. Thanks to climate change, vegetables and grains might be less nutritious.
Next time your order a grain bowl topped with veggies, consider this: Thanks to rising levels of CO2, the foods we rely on for nutrients have a lot less of them. Climate change isn't the only reason our food has become less nutritious—GMO crops are to blame as well—but it's certainly worth thinking about the next time you think you're diving into a nutritious meal. (Grist)
5. New York's buildings are about to get a lot more energy efficient.
On Thursday, New York mayor Bill de Blasio announced his plans to reduce greenhouse gas emissions in 14,500 private and municipal buildings. While his plan hasn't been approved yet, if it goes through, most buildings would need to hit these targets by 2030. (Washington Post)
6. Almost everyone has nervous habits or "tics," and they're trying to tell us something.
Whether it's skin-picking, hair-twirling, rocking, tapping, or something else, most of us have behaviors that we unconsciously employ in stressful situations. Until they become so persistent that they interfere with daily life, we don't usually seek treatment. But research suggests these are coping mechanisms developed in childhood and, as adults, they're signals that something's amiss. Your hair-twirling habit might not require therapy, but it shouldn't be ignored, either. Employing healthier self-soothing strategies could help diminish the urge to complete these actions over time. (NYT)
7. Everything is different when you're on your period.
A new study, published in the journal PLoS One, showed that a woman's voice changes during her menstrual cycle (as long as she's not on birth control). Scientists say this has everything to do with hormonal changes and the role they play in mating behavior. (PsyPost)
8. Climate change is threatening the banana supply.
If bananas are one of your staple foods, you're not alone. In fact, 145 million tons of bananas are grown each year. Sadly, they're extremely susceptible to pathogens, and climate change is only making them more vulnerable. (Popular Science)
9. Nestlé bought a majority stake in Blue Bottle Coffee.
The food giant bought 68 percent of Blue Bottle Coffee, an indie roaster that prides itself on slow growth and environmentally friendly practices, at a valuation north of $700 million. Rumor has it Blue Bottle will operate independently within Nestlé under direction of its current CEO Bryan Meehan and founder James Freeman. (Grub Street)