8 Things You Need To Know Today (September 11, 2018)
mbg Health Contributor
By Gretchen Lidicker, M.S.
mbg Health Contributor
Gretchen Lidicker earned her master's degree in physiology with a focus on alternative medicine from Georgetown University. She is the author of "CBD Oil Everyday Secrets" and "Magnesium Everyday Secrets."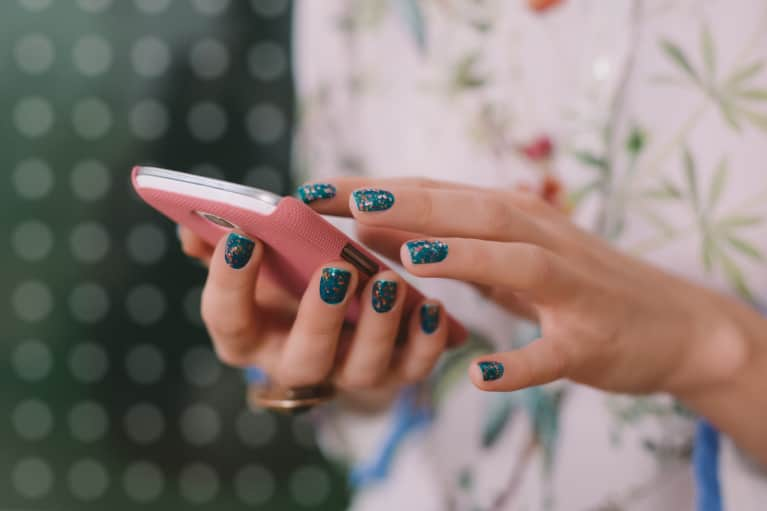 September 11, 2018 — 9:03 AM
1. This new app aims to help cancer patients find new resources for care.
Driver is a new smartphone app that aims to connect cancer patients with clinical trials that could prove effective for them. It charges patients $3,000 up front to analyze tumor samples and medical records, plus a $20 monthly fee, and refers them to treatment and trials from their smartphones. Stanford, the Mayo Clinic, and Cleveland Clinic are a few of the over 30 cancer centers to sign on so far. (STAT)
2. London Fashion Week is officially fur-free.
In a major move, London Fashion Week has become the first major fashion week to go completely fur-free. Many of the individual labels had already phased out fur—including Gucci, Burberry, Armani, Versace, and more—although this doesn't mean they're more eco-friendly since the synthetic plastics used to replace the furs are often harder on the environment. (Treehugger)
3. Mel B. (aka "Scary Spice") has started eye movement therapy to improve her mental health.
EMDR, which stands for Eye Movement Desensitization and Reprocessing, was once considered an alternative therapy but has recently moved into the mainstream as treatment for PTSD, anxiety, trauma, depression, addiction, and phobias. Melanie Temple, an EMDR consultant, compared EMDR to mainstream cognitive behavioral therapy. "[EMDR] suits a lot of people because unlike CBT [which is also offered as treatment for trauma], it doesn't have homework. EMDR is very well-established now [and is] equally offered alongside trauma-focused CBT because one size doesn't fit all." (The Guardian)
4. Prozac could be helping "superbugs" develop in your body.
Fluoxetine, the active ingredient in some antidepressants like Prozac, could be contributing to antibiotic resistance. A new Australian study found a strain of E. coli typically found in the human gut had an increased rate in genetic mutations and could expel antibiotics more easily when exposed to 30 days of fluoxetine. But further research is necessary to fully understand the effects, says a doctor involved in the study, so you're totally safe to keep taking your meds for now. (BuzzFeed)
5. Tai chi could be the strength-building exercise you need.
The slow, meditative art of tai chi actually has some surprising benefits for your muscles, body, and overall health—particularly for the elderly or physically frail who cannot partake in more intensive strength-training exercises. This low-impact activity improves stamina, balance, flexibility, bone health, and spatial awareness; for older adults, it can even lower the risk of falling by 43 percent. Best of all, most of these incredible health effects can be felt after just 12 weeks of practicing tai chi two hours a week. (NYT)
6. Proven: Simple lifestyle changes can reduce the need for high blood pressure medication.
A study that followed men and women with high blood pressure—over half of which were candidates for antihypertensive medication at the start—found that making lifestyle changes like more exercising and healthier eating (specifically focusing on the DASH diet) over the course of 16 weeks reduced their need for medication, "particularly the case in folks who have blood pressures in the range of 130 to 160 mmHg systolic and between 80 and 99 mmHg diastolic," according to the study's author. (Science Daily)
7. The medical world is de-escalating the way we treat cancer.
True, some cancers require aggressive, majorly invasive treatment—but there are many others that respond well to minimal therapy or simply just need to be watched. We now have more new tools and evidence than ever to transform how cancer is treated and reduce the impact and disruption on patients' lives. In turn, oncologists are "de-escalating"—cutting back on toxic and costly approaches likely to do more harm than good—and it might just be our new normal in our fight against cancer. (Washington Post)
8. The most ambitious ocean cleanup plan ever is officially underway.
The Ocean Cleanup, a nonprofit organization that wants to collect ocean trash and bring it back to land to be recycled or reused into new products, just sent its first trash collector out to sea. Essentially a giant net that has been engineered to trap plastic debris but not fish, it will tackle the Great Pacific Garbage Patch first. (mindbodygreen)