7 Things You Need To Know Today (September 1, 2017)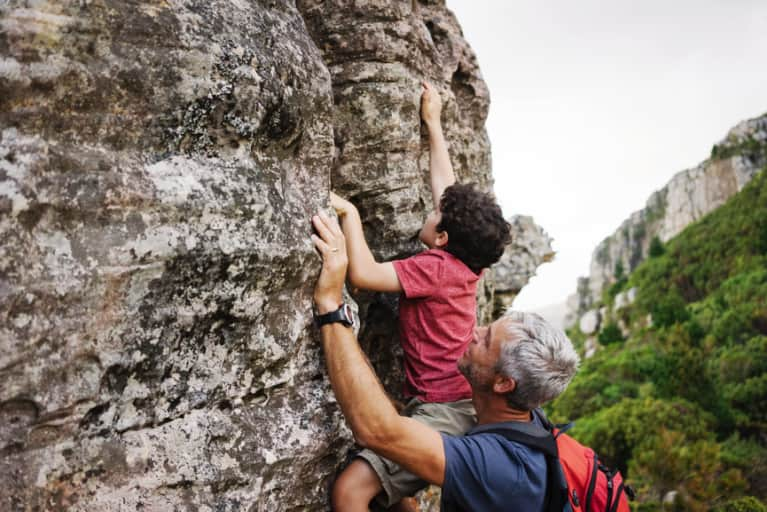 1. American dads are now 3.5 years older, on average, than they were in the 1970s.
The percentage of births to fathers older than 40 has more than doubled since 1972—from 4 percent to 9 percent in 2015, which parallels the shifts in ages of U.S. mothers. Implications for culture? Older couples are likely to have fewer children, which means there will be fewer people supporting retired Americans. But on the plus side, older dads tend to have more stable jobs and be more involved in children's lives. (CBS News)
2. It's going to take a while for Houston hospitals to recover.
3. The CDC just released data on who's having safe sex.
And the results might surprise you. Apparently, about 72 percent of unmarried men (35 to 44 years old) said they used contraception the last time they had sex, compared to 95 percent of men ages 15 to 19. (CDC)
4. Most people have mixed feelings—not all bad ones—before a breakup.
In a new study that aimed to deconstruct the thought process of a breakup, researchers found that most people on the verge of ending their relationship still found redeeming qualities in their partner, suggesting that most separations are messier than they appear. The most common "cons" leading to a breakup included emotional distance, power imbalance, and loyalty, whereas attachment anxiety was associated with strong feelings of wanting to stay and leave. It's true what they say: Breaking up is hard to do. (The Cut)
5. Scientists are hacking our guts and finding promising treatments for metabolic illnesses.
Researchers are learning more about the ecosystem of microbes that live in our digestive tracts. Most recently, they engineered gut bacteria to communicate like ligands, cells that moderate glucose and metabolism, to our benefit, cracking open a door to seemingly endless possibilities of what our microbiomes can do to heal us. (Science Daily)
6. Americans aren't eating all that much bread.
While you might not guess it from the amount of time we spend debating the merits of gluten on a societal level, it turns out we're actually not eating that much bread. A new study showed that our total grain consumption is equal to less than 15 percent of our overall diet, a much lower figure than many researchers expected. (Eureka Alert)
7. The U.K. now has a zero-waste grocery store.
Located in Totnes near the English Channel, a zero-waste grocery store appropriately called Earth.Food.Love. now exists. Everything in the grocery store is unpackaged, organic, and you're required to bring your own bags. But if you're a first-timer who just happens to stumble upon the store without a bag in tow, worry not—you'll be provided with a compostable paper bag. (Grub Street)