Why Self-Care Is So Important For Healers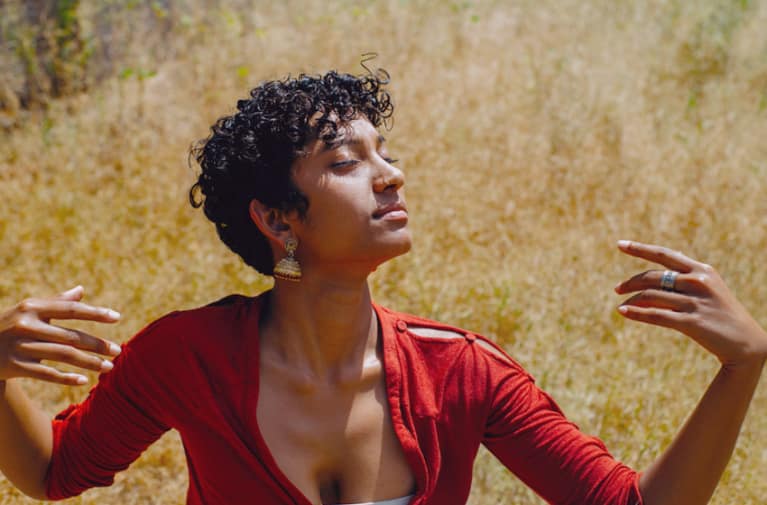 October 9, 2017 — 9:45 AM
One of the many gifts I have received from being a psychic is an improved self-care routine. When I started seeing clients regularly, the holes in my self-care practice became more obvious. That's because you need to be extremely and consistently grounded to be a successful healer.
Now, things like getting enough rest and cutting down on stress have become not just goals but necessities. That's because, like all healers, I want to show up powerful and balanced for my clients. The following are some tips I've picked up along the way to help fellow healers keep on top of their self-care.
1. If you're feeling off, frazzled, or ungrounded, address the problem sooner rather than later.
Sensitive people are often attracted to careers like nursing, counseling, midwifery, or energy healing. This sensitivity enables healers to pick up quickly on what their clients need. However, many healers are such givers or achievers that they push through warnings from their own systems that something is off, and they resist slowing down to investigate the issue. After all, there's always another book to write or client to see! (I'm writing two books this year and seeing many clients as a psychic, so guilty as charged.) If you're a healer and you know something is unbalanced in your life, stop and handle it. Process the emotions bubbling up, take a day of rest when your nervous system is rattled, or handle that nagging issue in your romantic relationship.
2. Practice what you preach.
I find that healers can forget to follow their own advice. It's where the phrase "doctors make the worst patients" comes from. Healers become healers because they truly care for their clients. If you are a healer, remember that you're just as special and important as the ones you're healing.
3. Make sure you are supported.
I have many female clients who are healers, and they are all smart, independent, caring women. Some of them do have trouble asking for help, though. It's almost as if they feel they can take on the world all by themselves, or they have something to prove—that they are tough enough or capable enough. Sound familiar? Depending on the size of your practice, making sure you are supported could look like hiring an assistant to handle paperwork, social media, and booking appointments, or it might just look like asking your partner or roommate to clean up the kitchen or make dinner when you're exhausted. However you can, get support for yourself so you have the physical energy and emotional reserves to show up 100 percent.
4. Admit that you're not superhuman.
There is a bit of truth to healers leaning toward perfectionism, feeling like they have to know all the answers or be able to save everyone. But part of being grounded is being happy and relaxed. If you're a healer, cut yourself some slack in your practice and in your own life. You are trained in your field, and your heart is in the right place—that's all that matters. You can't be and do not have to be perfect.
5. The more grounded you are, the more your practice will thrive.
One of my friends who is a life coach recently saw her self-care practice slip. She'd been eating poorly and had stopped meditating, so she was more stressed than usual. On top of that, she didn't have as many clients as she would have liked. But once she upped her self-care game, suddenly there were a bunch of emails in her inbox from new clients. She also found that, amazingly, when she started taking better care of herself, her clients began having more breakthroughs. Maybe that's because, on some magical level, healers are linked to their clients.
Healers have to set boundaries around their work, which can be challenging. I try to have at least one day a week when I do not offer psychic readings, and I put a limit on how many sessions I hold a day. If you're a healer, your limits might look like making sure you get paid a fair rate for your work, having set times when you're unavailable to clients unless it's a true emergency, or learning to disconnect mentally and energetically from clients so you don't "take your work home with you." Know the signs of burnout, like fatigue, irritability, and depression.
7. Remember that being a healer is an honor that comes with certain responsibilities.
Nothing feels better than helping someone improve their life. But the endorphin rush and sense of purpose that come with being a healer have a price. Most healers feel a strong sense of duty toward their clients. That duty includes healers taking exceptional care of themselves so they can give their best to their clients. If you're a healer, treat yourself very well! This is also how you protect, nurture, and respect your talents and skills.
Think you could be a healer? Here are six signs you have a spiritual gift, and what to do about it.