How A Celebrity Campaign Helped Seattle Go Green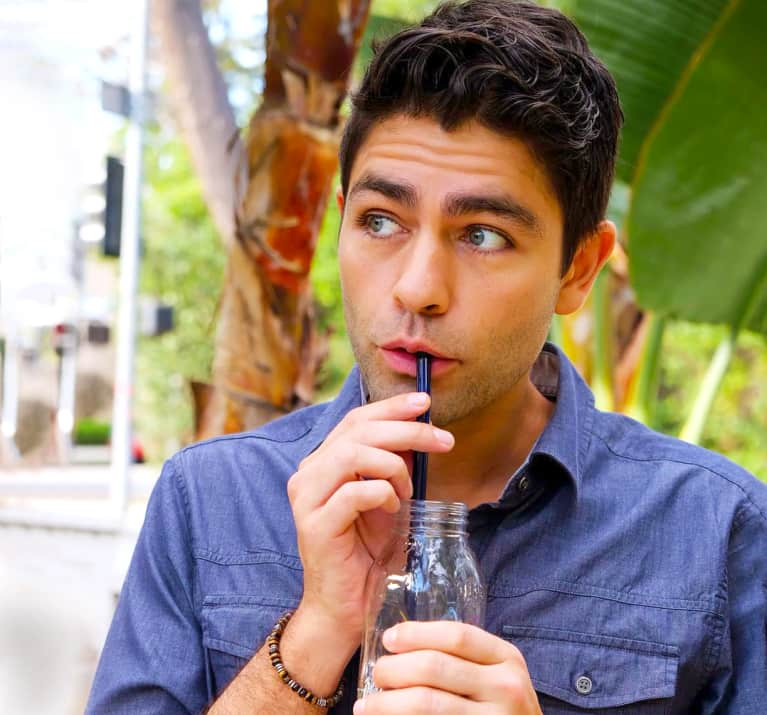 Earlier this week, yogi Tara Stiles described how the decision to give up single-use plastic straws has reverberated through the rest of her life, inspiring her to reframe her relationship with all that is disposable. Then, she challenged all of us to take this tiny first step toward a less wasteful existence. Together, we can get rid of single-use straws for good. Here's some motivation to get you started.
Each year, we toss enough plastic to circle the earth four times over. And it doesn't always end up in the trash can. These days, you can find plastic pollution on the tip of Mount Everest and in the depths of our oceans. Walking the streets of your community, you're more likely to see plastics strewn on the ground than any other type of litter. And while plastic to-go cups, packaging, and takeout containers are part of the problem, smaller, more portable pieces of plastic are more likely to get carried away to our oceans, where marine life can mistake them for food.
That's why plastic straws in particular are so insidious: They're not recyclable, and they're tiny enough to end up places they shouldn't be. According to the National Oceanic and Atmospheric Administration, plastic straws are one of the top five most common items found on our shores during International Coastal Cleanups.
Unfortunately, straws have become commonplace enough to grace almost all of our drinks—whether we ask for them or not. Thankfully, legislators and activists around the country are joining forces to get rid of the single-use straw, and all the unnecessary waste it represents.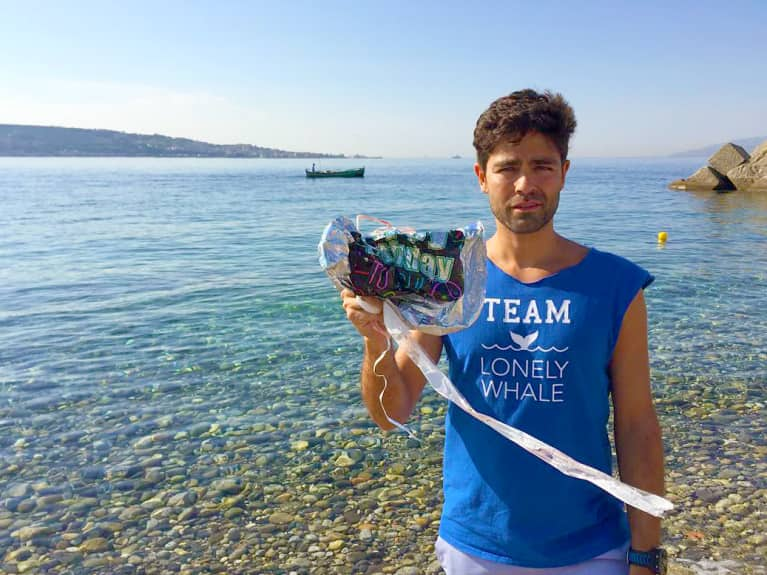 One of the latest marketing campaigns to come out against the plastic straw is the brainchild of Lonely Whale. Launched two years ago by actor Adrian Grenier and producer Lindsay Sumner, both avid divers, the foundation seeks to find creative new ways to get people to invest in ocean health. Its #StopSucking video campaign features celebrities admitting that "they suck" (straws, that is) and challenging each other to "stop sucking" for the sake of the planet. It's a fun, watchable PSA that epitomizes how the nonprofit seeks to lighten the dialogue around environmentalism.
"Something we try to keep in mind with a lot of the work that we do is an underlying thread of positivity, which can lack in a lot of campaigns," explains Emma Riley, Lonely Whale's director of strategic partnerships. In the two years since its founding, the organization has sought to encourage people in cities nationwide to give up straws themselves, beginning with Seattle. There, they formed partnerships with areas that are popular among locals and tourists—the airport, football stadium, baseball stadium, etc.—and got them to get rid of the plastic straw, becoming the first venues of their kind to do so in the country. They also identified key public figures, like Seahawk's star Russell Wilson, to help become a figurehead for the stop sucking movement, unveiling him as a "straw thief" during a public ceremony.
"We went into the city acknowledging that we wanted to have fun and create a positive culture around sustainability and around change, before driving the importance of that change home. Since we rallied around a positive message, people wanted to be a part of it," says Riley.
This September alone, their Seattle takeover saved 2.3 million single-use plastic straws in the city—not bad for a campaign run by a full-time team of three. This early win is proof that, as Riley puts it, "Positivity and fun can really trigger something."
This fall, Lonely Whale joined forces with the city of Seattle to announce that by July 1, 2018, disposable plastic straws and cutlery will be replaced by compostable or recyclable options in all local businesses. Seattle is the first city in the United States to enact such a ban and hopefully not the last.
Seattle hopes to use its straw ban as a launching point for other sustainable initiatives.
Moving forward, Lonely Whale will continue to use its platform to drum up distaste for single-use straws in other cities around the country and the world, and the city of Seattle hopes to use its straw ban as a launching point for other sustainable initiatives.
Sego Jackson, strategic adviser of waste prevention for the city's public utilities, tells mbg that the next step could be switching over to reusable serviceware and takeout containers. "Those are some unique initiatives that are really moving things in the right direction. We're focused on waste prevention—rather than creating a waste that is now compostable or recyclable, let's not create it at all." He has hope that other cities can pass similar initiatives or at least put legislation in place that requires that food services give customers single-use plastic items only if they ask for them.
Are you pledging to give up single-use straws this week? Nice! Don't forget to share your reusable straw pictures with us on Instagram by tagging #mindbodygram. We'll be sharing some of our favorites throughout the week.