The One Oil You Should Be Using For A Healthy Brain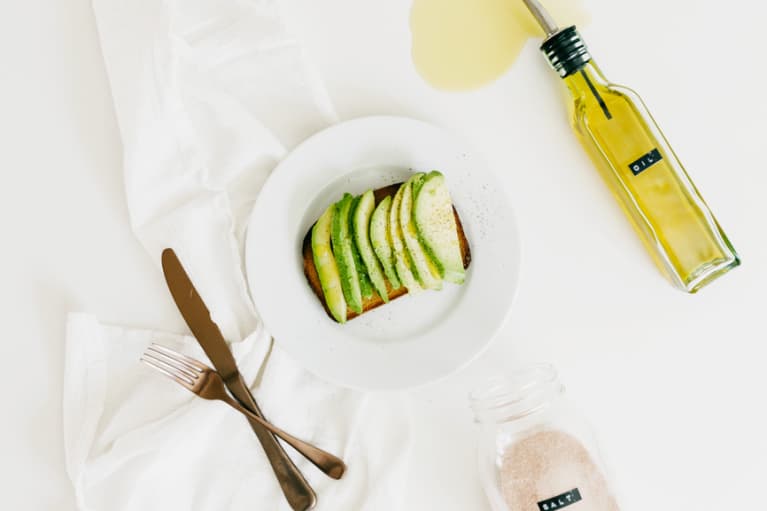 Ever feel like health news is too overwhelming, fast-paced, or hard to decipher? Us too. Here, we filter through the latest in integrative health, wellness trends, and nutrition advice, reporting on the most exciting and meaningful breakthroughs. We'll tell you exactly what you need to know—and how it might help you become a healthier and happier human.
Researchers have been studying the food philosophy of the Mediterranean region for years, and they're getting closer and closer to understanding how, exactly, the ingredients often used promote long-term health. In addition to fresh fruits, nuts, and fish, the Mediterranean diet revolves around the use of healthy oils: extra-virgin olive oil to be exact. And now a new study, published in the journal Annals of Clinical and Translational Neurology, reveals exactly how olive oil can protect us from dementia and cognitive decline.
Why extra-virgin olive oil?
We've known for years that olive oil is healthy, so this study was about understanding the exact mechanism by which it prevents disease in the brain. To find out, researchers divided healthy mice into two groups. Both ate the same diet, but one group's food was enriched with extra-virgin olive oil. Why extra-virgin? Because it's the highest-quality olive oil you can buy. They regularly tested the mice for working memory, learning abilities, and spatial memory, and after a few months—when the mice had reached nine or 12 months old—the olive oil mice started performing significantly better than the non–olive oil group, which also started showing signs of cognitive decline and disease. In addition, the non–olive oil mice showed signs of amyloid-beta plaques and neurofibrillary tangles in the brain, which are classic signs of Alzheimer's disease. When they looked more closely at the brain tissue, the nerve cells of the mice taking olive oil were much healthier looking and functioned more efficiently.
How does it protect the brain?
According to this new research, olive oil fights inflammation in the brain by supporting autophagy, which is an intracellular degradation system responsible for clearing out toxins and debris. A decrease in autophagy is thought to mark the beginning of Alzheimer's disease, and this study showed that the olive oil mice had higher levels of autophagy and reduced levels of plagues and tangles. This study is special, because it proves way more than just that olive oil fights disease and is good for the brain. Instead, it explains the exact mechanism by which it works.
What's next? The same group of researchers plans to study the effects of consuming olive oil on mice that are already showing signs of Alzheimer's, since most who need dementia treatment already have plaques and tangles. This will tell us if extra virgin olive oil might be used to treat (or even reverse) dementia in the future.