An Infertility Diagnosis Didn't Stop Her: Here's How This Single Mom Got Pregnant With Her Son At 42
Contributing Wellness & Beauty Editor
By Lindsay Kellner
Contributing Wellness & Beauty Editor
Lindsay is a freelance writer and certified yoga instructor based in Brooklyn, NY. She holds a journalism and psychology degree from New York University. Kellner is the co-author of "The Spirit Almanac: A Modern Guide to Ancient Self Care," with mbg Sustainability Editor Emma Loewe.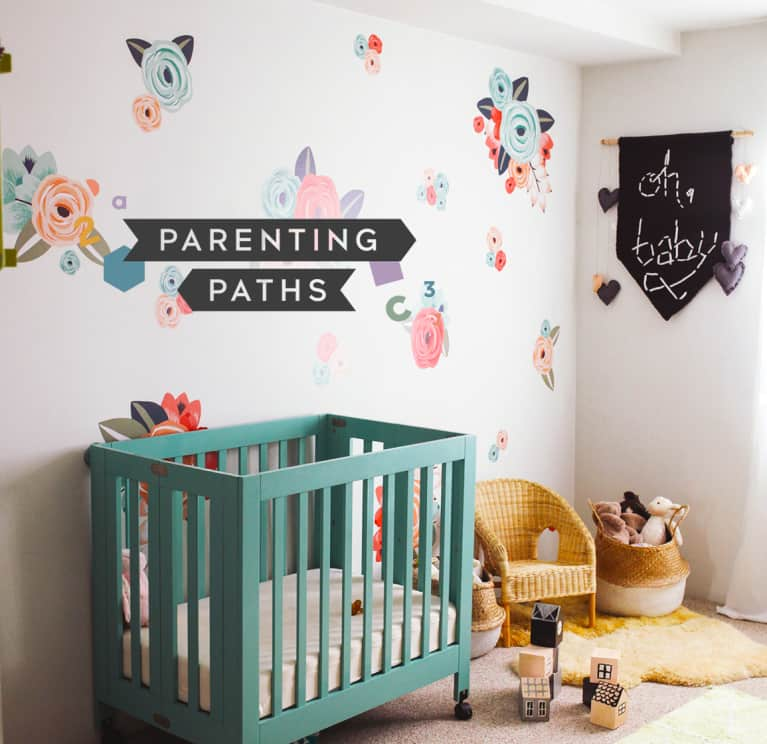 Our editors have independently chosen the products listed on this page. If you purchase something mentioned in this article, we may
earn a small commission
.
Here at mbg, we believe you're the expert on your own wellness journey, and becoming a parent is no different. Yet from the moment of conception, or often even before, mothers and fathers are told what to do. Our Parenting Paths week celebrates a handful of parents who've listened to their intuition and gone their own way.
Sarah Kowalski was 42, single, and infertile when she gave birth to her son.
She'd wanted a baby since she could remember. As a young kid, she'd eagerly offer babysitting services to neighborhood moms and moms-to-be. The best part of her day was when she got home from school and could put everything else aside to spend a few hours taking care of kids. She even started a day camp for children on her block—back then, her main goal in life was to become a mother and have a child of her own.
Fast-forward to her 30s: Kowalski found herself climbing the ladder as a litigator in the Bay Area. After a few career-focused years, her priorities shifted to finding a mate. Somehow in that pursuit, she managed to bury the part of herself that desperately wanted a child. "I think some of that was a fear of driving someone away if I was too 'baby hungry.' But I also think I was kind of losing myself and in some ways, forgetting who I was," she said.
"One night we were doing meditation and I suddenly had a vision of a baby on a swing. I thought: Oh my God. That's what I've always wanted."
There was another hurdle to her journey to motherhood: chronic pain. After experiencing increasing physical pain with no clear origin, she was diagnosed with chronic fatigue and thoracic outlet syndrome, due in large part to work-induced stress and long hours of sitting without movement. The pain intensified so much that she decreased her hours and eventually left her hard-won, fancy law firm job in full-time pursuit of healing.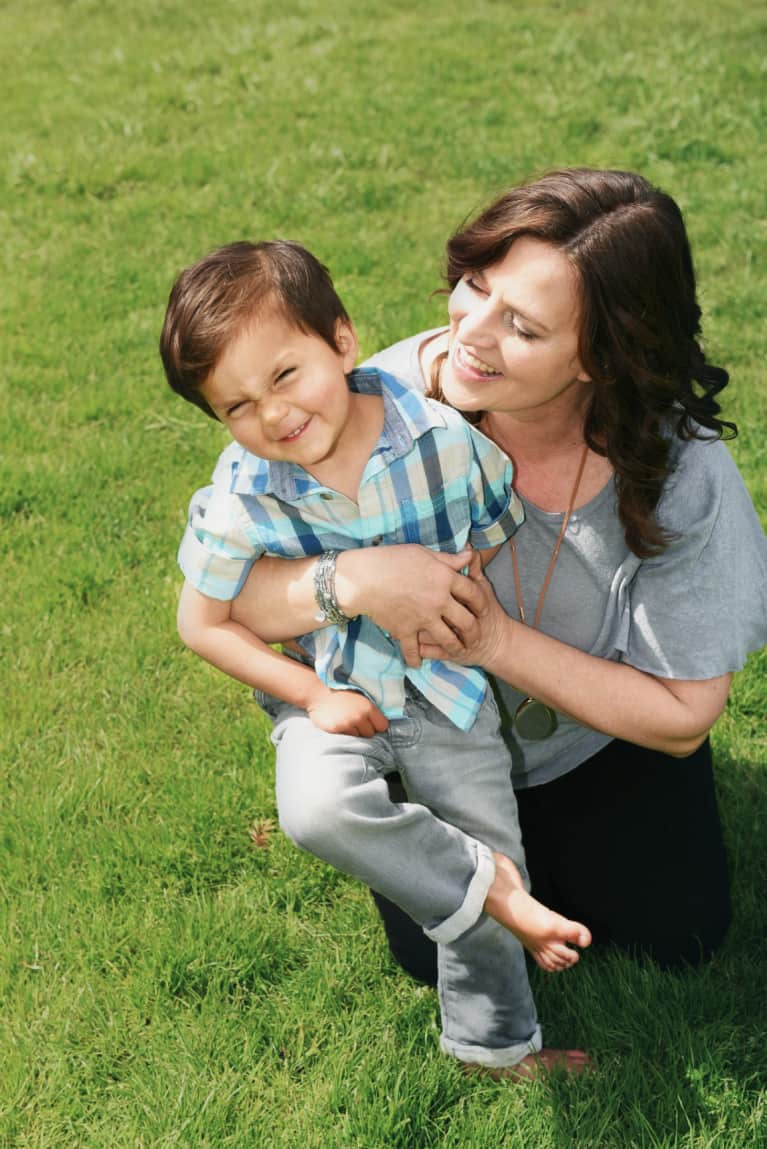 Coming to terms with life's inherent uncertainty.
She had a number of realizations during this reflective time—turning inward led her to reinvent her path to motherhood. She'd go it alone, conceiving solo via a sperm donor.
When asked to reflect on what finally pushed her to be a single mom by choice, she said that she finally realized there are no guarantees in life. "You know, you can get pregnant tomorrow and the guy can bail. Or you could get pregnant and you could be widowed. You could also get pregnant tomorrow and meet the man of your dreams the next day," Kowalski said. It was in this surrender to life's inherent uncertainty that she was able to find the courage to finally pursue a sperm donor.
"Your fertility is pretty far gone."
Reinvigorated by a new path to motherhood, life surprised her once again—Kowalski endured a few rounds of trying to conceive with no success. In complete denial and ashamed of her body's inability to produce a viable egg, she diligently spent more time trying. "I spent a year not eating dairy or alcohol, meditating, doing yoga and qigong every day, and going to every healer I could find in continuing to try. It just was not working."
"If I had a single regret, it's that my journey took so long."
A return to her inquiry practice with qigong mentor Chris Ferny led her to her next step: pursuing an egg donor as well. But it took a minute for her to adjust, once again, to a new narrative. "There's always another treatment or one that you didn't do. Or a cup of coffee you had or a glass of wine. It's very easy to beat yourself up and think these little things affect your chances." Part of surrendering was releasing unrealistic expectations of herself and of mothers in general.
Kowalski's story is different because she faced resistance at every turn. Even after making the tough call to move forward with an egg donor and a sperm donor and experience pregnancy herself, some friends and family questioned her decision. Why wouldn't she adopt?
"In my mind I really, really wanted to be pregnant and I really believed in kind of the link that would be created just by carrying a baby in my body," Kowalski said, finally learning what it meant to tune into her own intuition. "And then I think the thing that I had to do the most is really learn not to manage other people's experiences."
Despite all of this resistance—from her physical body, from her support network, and from inside herself—Kowalski conceived on her first round of IVF with a sperm and egg donor, giving birth to a healthy boy. Reflecting on how parenthood as been as a single mom, she relishes in the simplicity. "I'm just happy about having done it. I think it's really beautiful—the bond that my son and I have."
Because Kowalski wished she had a network of women to lean on during her struggles, and found so much value in the holistic support she received from qi gong, meditation, and healing, she started her own mentor group and wrote a book, Motherhood Reimagined. Her hope is to help other women make the hard decisions more quickly by providing insight, support, and community, letting dreams of motherhood come true in all shapes and sizes.
For more inspiring parenting stories, check out our Parenting Week!