Sage Advice For Making A Big Life Change, From A Woman Who's Mastered It
Contributing Wellness & Beauty Editor
By Lindsay Kellner
Contributing Wellness & Beauty Editor
Lindsay is a freelance writer and certified yoga instructor based in Brooklyn, NY. She holds a journalism and psychology degree from New York University. Kellner is the co-author of "The Spirit Almanac: A Modern Guide to Ancient Self Care," with mbg Sustainability Editor Emma Loewe.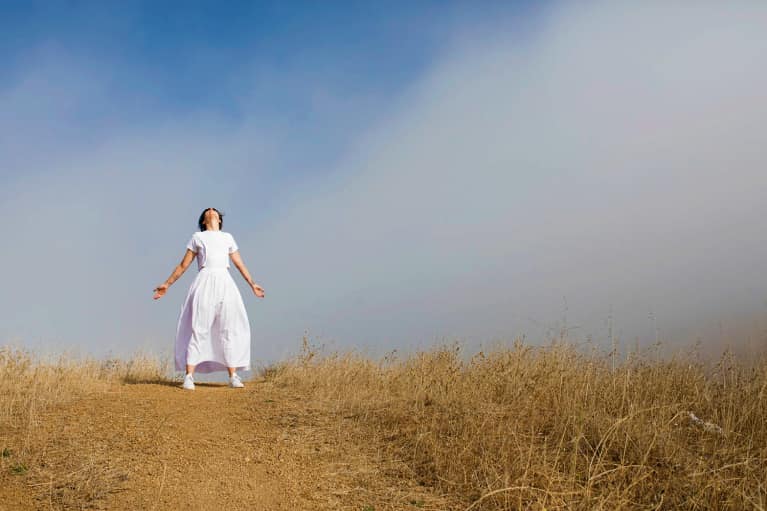 As the face of Equinox's Commit to Something campaign last year and the subject of a photography exhibition last fall in New York City called EXPLANT, Samantha Paige is exemplifying what it means to embody beauty boldly. Both prominently featured her decision to "go flat," after removing implants she got after her preventive double mastectomy.
Paige has become an agent of change in her own life and now lives to inspire others to do the same. Her project, The Last Cut, is an homage to the decisions—big and small but almost always difficult—that lead to a more fulfilled life. The wild ride that brought her to where she is today is so tumultuous, it's almost unbelievable.
A series of unfortunate events lead to "the last cut."
Being diagnosed with thyroid cancer at age 21, suffering for years after treatment, and discovering the BRCA1 gene later in her 20s generated a life full of chronic migraines, anxiety, and panic attacks. Paige's body was rebelling against her, but at the time, to her, this was par for the course. She pushed forward. She went through the motions professionally, got married, and eventually had a daughter. Interestingly, 19 hours of labor with her daughter was one of the first times she felt in sync with her body again—she'd forgotten what that was like after dealing with the trauma of thyroid cancer early in life. So it comes as no surprise that Paige opted for a preventive double mastectomy after her daughter was born—the BRCA1 gene weighed on her. After making this tough but ultimately redefining decision, she realized something wasn't quite right.
"The truth lives inside the body, and the body doesn't lie."
In her 30s, post-mastectomy, Paige was diagnosed with PTSD, which was a huge relief. "It made some sense out of what I was feeling. I dove in and started to do the work, look at the dark and shadowy places I overlooked for over a decade," she said. "I felt like a stranger in my own body." Her 30s was a decade of creating of strong, healthy foundations—with a lot of endings and beginnings. She got a divorce and started a jewelry company, closed it four years later, ended an engagement, and through it all, started to get a sense of what it felt like to be in alignment.
"Making the decisions that make us who we are in life can be isolating," Paige said. "These internal decisions are a very personal thing." Paige's podcast, which is part of her last cut project, aims to provide a community and a support system for those who are seeking to honor their personal inner truths. Her mission is to encourage people to recognize that the hard decisions are often what allow a life of well-being, happiness, and ultimately freedom.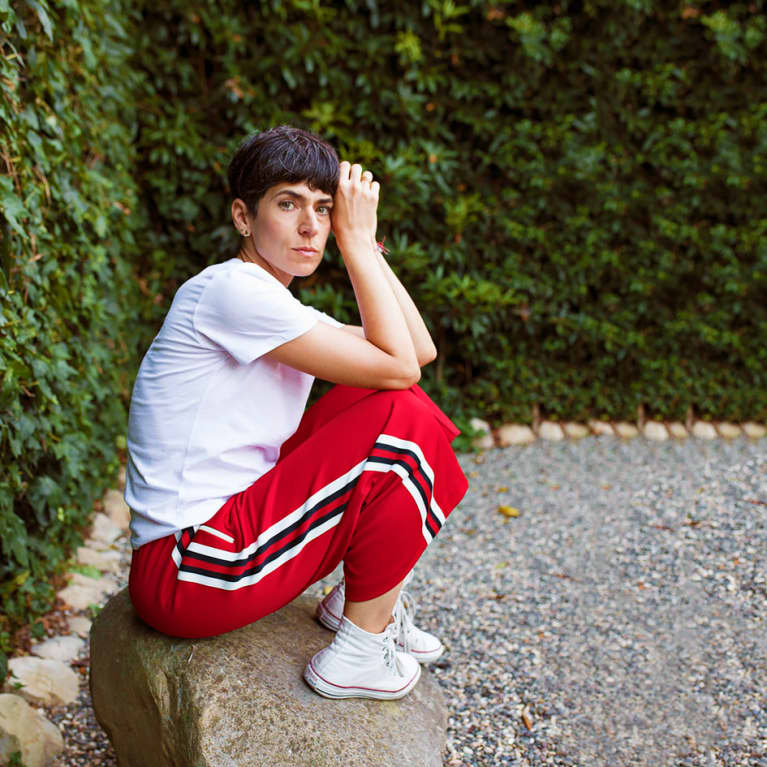 Here's Paige's advice to anyone who wants to make a life-changing decision:
"Once you get clear, it's common for people in your life to fall off. Old ways of being have to fall off, too, to make for the new," Paige said. There was a five-year period of making big decisions—last cuts—that have completely changed her life. Here is what she learned:
1. Take time to become clear about what you believe in most in life.
"Whether we are making a big life decision or navigating changes happening beyond our direct control, knowing the 'why' behind our actions and choices provides a framework for everything in life. Establishing a strong connection to our guiding principles provides an internal compass that grounds us when life is changing."
2. Keep in mind that society's prescriptions for happiness, wellness, and success are not necessarily universal.
"When contemplating significant, personal change in life, we tend to compare ourselves to others. Doing so can be dangerous. Keep in mind your own uniqueness and power to create a life that is right for you and only you. Outsourcing our decision making and happiness is a worthless endeavor if the results are not in line with who we are on the inside."
3. Treat your body well, and your body will be your greatest teacher.
"Our bodies give us invaluable information about our decisions and interactions in the world. We just need to learn to create a solid relationship with ourselves and listen to the feedback. Investing time and energy in ourselves by eating healthful foods, exercising, breathing, surrounding ourselves with supportive people, and being mindful of where we say yes and no will optimize our ability to navigate change and growth smoothly and gracefully."
From the changes in her physical body that redefine what it means to feel beautiful as a modern woman to the inner landscape she's worked to cultivate, Paige is a true inspiration.
For more inspirational profiles, check out how yogi Lisa Merkle overcame her battle with cancer, how the founder of Ellis Brooklyn juggles two jobs, and the natural beauty essentials of this green-inclined celebrity makeup artist.