Sakara Life's Danielle DuBoise Opens The Door To Her Bright Boho Apartment
mbg Sustainability Editor
By Emma Loewe
mbg Sustainability Editor
Emma Loewe is the Sustainability Editor at mindbodygreen and the author of "The Spirit Almanac: A Modern Guide To Ancient Self Care."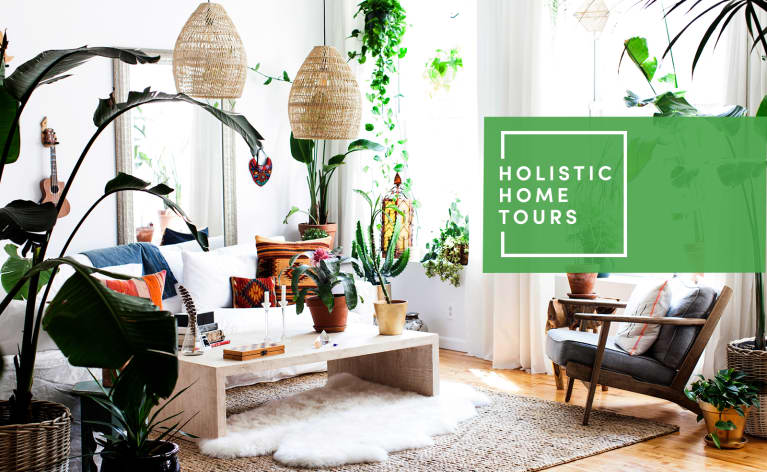 The co-founder of Sakara Life, a painfully chic line of superfood-packed meals and snacks, Danielle DuBoise, packages healthy food in a way that makes people actually want to eat it. So it should come as no surprise that her Chinatown apartment is just as drool-worthy as her products. Over the last eight months of living in the space with her husband Damion Luaiye and mini Aussie Zen, she has crafted it into a bright, boho pad inspired by her Sedona roots. With their first baby on the way, the couple looks forward to calling it home for years to come.
What's your favorite room in the house, and how do you use it?
The main living room is just so dreamy. The light comes in all day, and no matter your mood, you can find a corner to suit you. We tend to do quiet work there like reading and writing, and it's where we host. It already holds some beautiful memories.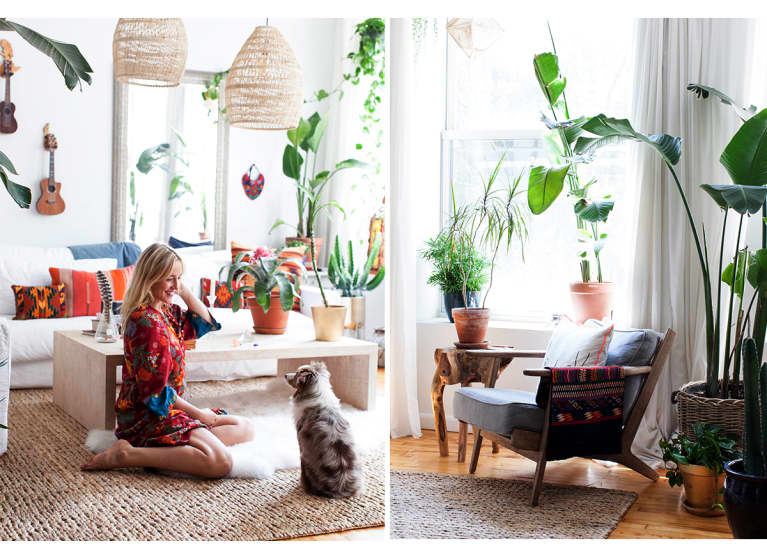 Coziest spot in your home?
My boob pillow and chair! It's where I read as it's right by the window and nestled among all the plants. It's the closest thing to nature I get in the crazy city.
What's your favorite tool in your kitchen?
My new crockpot my mom got me for Christmas. It's amazing—I just throw in a bunch of veggies, healthy fats, and some spices and voila: six hours later, dinner for the next three days is done.
What's the oldest thing in your home? Newest?
I have a Native American throw that my grandparents bought in Arizona in the '70s. It's been in their home ever since. They recently passed, so it's this beautiful reminder of the big, beautiful life they led and of my roots in Sedona, Arizona. The newest is probably my sofa from Shabby Chic (I'm obsessed with all of her designs). It's such a dream—like sitting on a thousand clouds.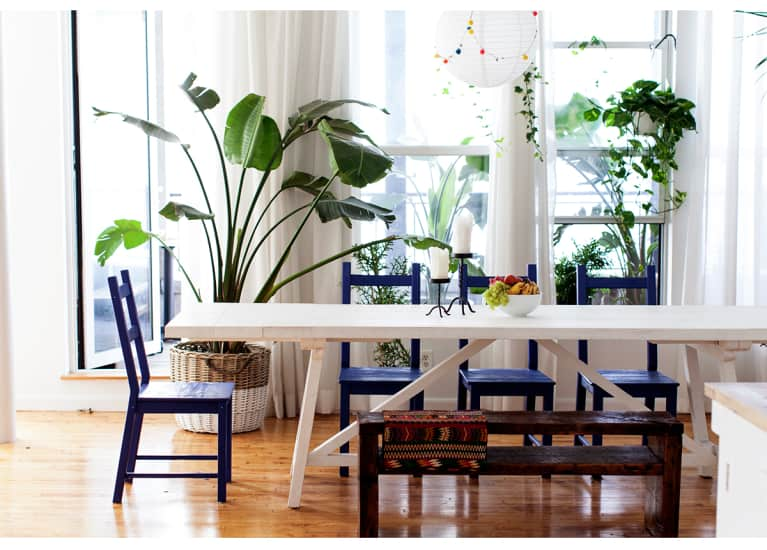 Favorite season in your home?
Spring is divine. We have an outdoor terrace where we plant herbs, host dinners, and get the rare occasion to enjoy the NYC nature.
What noises can be heard in your home? What smells?
I burn a lot of incense, and we have a ton of plants, so all the smells are earthy and grounded. We face the back courtyard, so luckily it's quiet. Occasionally a neighbor of ours will burst into song and dance outside, which I find kind of refreshing. It makes me remember why I love this city—for its wild and wonderful inhabitants.
What's the most sentimental thing hanging on your walls, and what's the story behind it?
This may sound silly, but we have a big IKEA mirror that is hanging on a wall, and ever since we got it, my husband will leave random love notes on it. It's terribly romantic and sweet. It's also a good reminder of what matters every time I look into the mirror.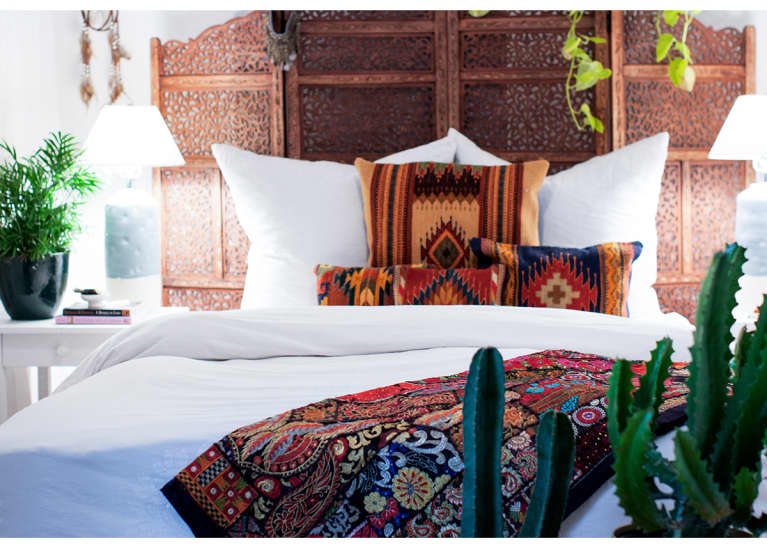 How does your home relax you? How does it motivate you?
I never really understood the importance of having a home base. I've hopped from weird apartment to even-weirder apartment over the last decade in NYC. Because I never loved any of these places, I never spent the time to turn them into a home. Now that I found a place I love, I understand how important it is to have a space to call home. It's where I feel the most relaxed, where I feel creative, and where I feel like I can just be me.
What's the best compliment you've ever received on your space?
One time Whitney (my best friend and Sakara co-founder) walked in and said that the apartment looked beautiful. Then she said that if it weren't mine and I had just walked in, I'd comment on how amazing it was. That simple comment brought some perspective to just how far I've come with the space.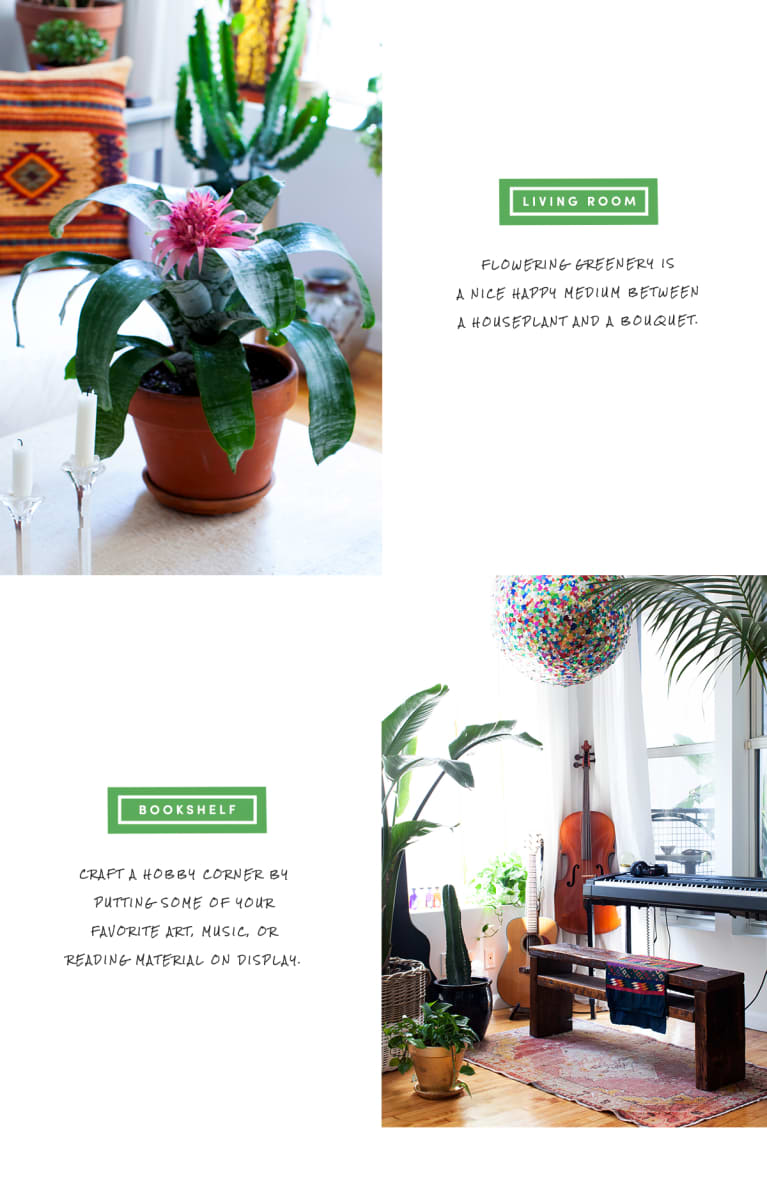 To peek inside more feel-good sanctuaries from around the world, check out the rest of our Holistic Home Tours.