An Entirely New Category Of Beauty Products Has Emerged
Contributing Wellness & Beauty Editor
By Lindsay Kellner
Contributing Wellness & Beauty Editor
Lindsay is a freelance writer and certified yoga instructor based in Brooklyn, NY. She holds a journalism and psychology degree from New York University. Kellner is the co-author of "The Spirit Almanac: A Modern Guide to Ancient Self Care," with mbg Sustainability Editor Emma Loewe.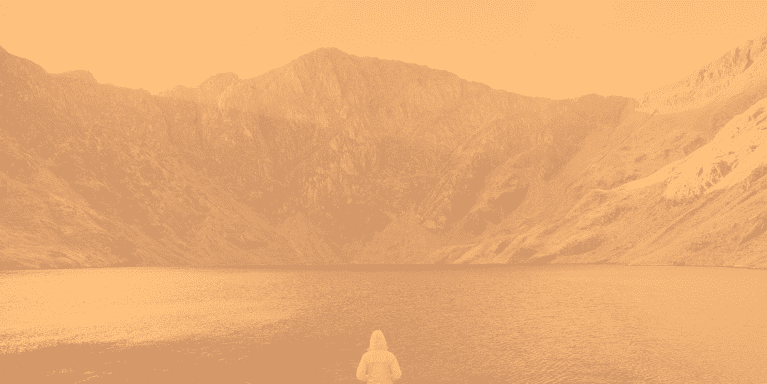 Our editors have independently chosen the products listed on this page. If you purchase something mentioned in this article, we may
earn a small commission
.
Thanks to the hefty demand of discerning consumers and wellness mega-influencers, the natural beauty market is currently valued at $11 billion and is predicted to grow to $25 billion by 2025. It's expanded so much over the last five years alone that it's sprouted an entirely new category: the healthy hybrids.
Meet the 'healthy hybrids.'
Healthy hybrid brands answer the cry of mission-driven millennials who aren't willing to give up efficacy, are actively concerned about the environmental impact of their personal care products, and want to ensure that what they put on their bodies isn't toxic.
To some extent, these concerns mirror the hurdles that prevent green beauty brands from scaling. Finding high-quality natural ingredients from reliable sources while keeping costs down, not to mention maintaining eco-friendly operations, is a tricky balance. While there have been a few successes—Seattle-based Herbivore Botanicals, which is now carried by Sephora and often featured in the best-seller section, and Brooklyn-based Soapwalla, sold at natural shops around the world, come to mind—starting small-batch and going big-box is an uphill climb. "[O]ne of the biggest hurdles is around scaling and distribution," said Rachel Winard, founder of Soapwalla. "Our products have two-year shelf lives, so we have to think about distribution and scaling in a fundamentally different way. Business is a series of choices, and our refusal to waver on our commitment to the healthiest ingredients we can source (and utilizing preservative methods that we feel comfortable with) has helped us forge a different path, one of slower but more conscious growth."
Brands leading the healthy hybrid movement—Drunk Elephant, Ellis Brooklyn, True Botanicals, and Biossance—have landed in a white space where safety and efficacy are not mutually exclusive. Each has its own ingredient philosophy, but the common denominator of all is the judicious and intentional use of nontoxic synthetics. To be sure, healthy hybrids won't replace the indie, small-batch, and "OG" natural brands we know and love. Instead, they will meet widespread demand for transparency, creating an entirely new category of nontoxic products that are cost-effective, results-driven, sustainability-minded, and perhaps most importantly, more accessible.
Newfound transparency in the beauty industry has lead to accessible pricing, better-for-you ingredients, and a conversation about sustainability.
Like with food labels, natural beauty enthusiasts have learned how to decode ingredient lists to ensure that personal care products are up to their standards. While some might scan looking for a lack of unfamiliar, long-winded ingredient names in favor of plant extracts and common food-grade oils, healthy hybrids utilize man-made versions of plants and synthetic preservatives in the name of safety, efficacy, and sustainability. They are different from "mainstream" products in that safety always comes first.
Anticipating consumers would have questions about these synthetics, healthy hybrid brands have proactively addressed questions, aiming to educate consumers on the source and purpose of synthetic and active ingredients in their products. For example, Drunk Elephant precludes half a dozen ingredient categories founder Tiffany Masterson has dubbed "the suspicious six" from its entire range—silicones, chemical screens, sensitizing colorants or perfumes, sodium lauryl sulfate (SLS), essential oils, and drying alcohols—and has blacklisted several others proven to be known toxins.
True Botanicals provides an ingredient glossary that explains each ingredient used in its skin care products, touting its Made Safe certification, meaning that all synthetics the brand uses have vetted by a third party that ensures they are not toxic to people or the environment. Pursuant to this certification, endocrine disrupters, carcinogens, parabens, SLS, SLES, phthalates, synthetic fragrance, GMOs, and gluten are banned from all products. "It was clear to me at the start that in order to change our industry, we needed to deliver results without toxins," said Hillary Peterson, founder of True Botanicals.
Biossance, whose tagline is "Pioneering sustainable beauty through biotechnology," recreated the squalane oil molecule, which had previously been derived from shark liver, an obviously unsustainable choice, or olives, which are unpredictable based on the crop and season. Instead, Biossance has found a way to create squalane oil from sugarcane. "Our sustainability-certified sugarcane is grown in Brazil. The sugarcane grows like grass and is mowed down, so it's renewable," said Nancy Leung, head of new product development and innovation at Biossance. Over 2,000 ingredients are banned from Biossance products, and the brand offers customers a clean beauty cheat sheet; much like Drunk Elephant's blacklist, it explains which ingredients are questionable for health but goes a step further to explain how they are named on labels and their purpose in the product.
Ellis Brooklyn, a fragrance line carried at Sephora, Credo Beauty, and natural beauty boutiques nationwide, has committed to creating phthalate-free and paraben-free perfumes. "There is a lot of pressure in the industry to be 100 percent natural. We are paraben-free, phthalate-free. We have a list of no-nos. Would my life be easier if we were 100 percent natural? Probably. But we're safety and sustainability first," founder Bee Shapiro told mindbodygreen earlier this year. Ellis Brooklyn uses recycled, lead-free glass and FSC-certified, Green Seal–certified paper packaging, finds eco-friendly vendors when it's possible, and goes the extra mile to ensure her shipping is carbon-neutral.
Expect to see healthy hybrids expand into makeup this year.
Celebrity makeup artist Gucci Westman—who's known for her A-list clientele including names like Jessica Alba, Gwyneth Paltrow, Drew Barrymore, and Cameron Diaz; her extensive runway work; and her leadership roles at Lancôme as international artistic director and more recently, Revlon as global artistic director—has recently announced that she's releasing a "consciously crafted" makeup line called Westman Atelier. She initially set out to create an all-organic range but ended up landing in the healthy-hybrid space instead.
"I realized that wasn't going to work for me. I needed to have the performance and the innovation. That had to be in the foreground for me. I had too many lab rejections, and finally, I was like, 'This isn't going to work.' I don't want to deny anyone luxurious colors or textures," Westman told Women's Wear Daily. Innovation is key.
Of course, like with any rapidly growing product category, healthy hybrids will see some backlash. As consumers learn more about their products, they may (and should) develop higher demands of brands—a look inside their manufacturing facilities, an understanding of how employees are treated, and, like Everlane has modeled so well in fashion, how the cost of a product breaks down into profit, raw materials, wage payments, shipping, and other costs. But a new guard of accessible and natural products that's better for us and the planet is certainly a step in the right direction.
For more beauty trends, get the lowdown on skin-brightening propolis, calming blue tansy, and the inside-out benefits of collagen peptides.