4 Sacred Wisdoms From Our Indigenous Elders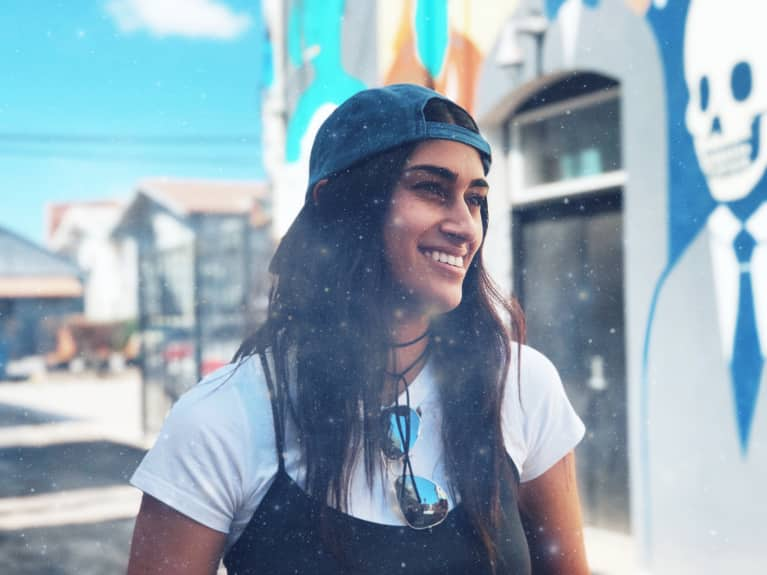 Our editors have independently chosen the products listed on this page. If you purchase something mentioned in this article, we may
earn a small commission
.
The pace of modern life can be frenetic. It somehow leaves us feeling alone and disconnected, even in the middle of a crowd. We are caught in a dilemma of our own making; surrounded by people and immersed in "social" media, we still yearn to feel a sense of belonging. We search for our place in the human family and the natural world—a place where we truly feel at home.
All the time we spend hunting for answers, submerging ourselves in ever more information, what we are really searching for is wisdom to help us live full, healthy, and satisfying lives. That's the kind of wisdom you can't find on Google. Instead, we need to turn to our elders—those who carry the knowledge of countless generations—for some real answers.
The four sacred gifts of our elders.
Fortunately, elders from all over the globe—the Americas, Asia, the Arctic, and Africa—have all offered up their gifts to the rest of humanity. They share their knowledge freely. It's just a question of how we use it.
As an Aztec and Mexican American, my upbringing instilled me with some such ancient knowledge. And I've combined my experience with indigenous teachings from other cultures in my new book, The Four Sacred Gifts: Indigenous Wisdom for Modern Times. Here are four pieces of their wisdom that can help all of us do the sacred work of remembering and rediscovering our oneness.
The first gift is the power to forgive the unforgivable.
When we draw on the power to forgive the unforgivable, we make a choice; we choose our own freedom instead of remaining locked in the shackles of the past. Choosing to turn toward forgiveness is liberating in ways that seem at first like giving up. But forgiveness can be an act of great courage and self-love. We have carried an immeasurable burden, and now we see that we can fly. We are not forgetting; we are not turning away from demanding justice; we are simply, powerfully choosing life over the constant dying that comes with defining ourselves as broken.
We have to slow down and grow quiet so that we can hear what our body and spirit are saying.
Deeply experience yourself letting go of the pain. Reach out to your community to support you in starting a new story for yourself. Turn to nature, where you are always at home, and let it ground you and fill you with peace. Forgiving does not happen in an instant; it takes time to grow, time for you to trust it and rely on it for a new life where you can feel joy that is no longer overshadowed by trauma. With time and self-care, forgiving the unforgivable will return you to the perfect innocence that was never lost, only hidden by your pain.
The second gift is the power to heal.
When we draw on the power to heal, we engage our own natural resources to find our way back to health. We have to slow down and grow quiet so that we can hear what our body and spirit are saying. Running at full speed, attempting to make the world work for us, we ignore the wisdom that runs within us. Our body will tell us what makes it sick and what supports its wellness, and our spirit continuously whispers what is best for us. We can hear them if we just slow down and listen. When we stop to listen and look around us, we discover there are people who are waiting to support us, to boost us and encourage us in our healing. And we find in them a mirror of the unconditional love we need to give ourselves in order to heal.
The third gift is the power of unity.
When we employ the power of unity, we return to our essence as members of the community of people, Earth, and spirit. We weave our story back into the world by remembering our connection to all things. We turn away from the illusion of separateness that is so ever-present in our culture, media, politics, and business. When we choose to embrace unity, we see that everything and everyone is our dearly loved and loving relation.
The gift of hope is critical at any time in our lives.
The gift of unity grows with gratitude, empathy, and service. Every moment that we feel grateful for any aspect of our wondrous existence, we are deepening our bond of unity. Every instance of feeling with another being, animal, plant, earth, or human strengthens our unity. Every act of caring, giving, and doing for others swells our knowledge that we are all one, that we are defined by our inextricable interrelatedness.
The fourth gift is the power of hope.
The gift of hope is critical at any time in our lives. In today's world, we may feel the need for it even more deeply. Hope is an immensely powerful energy source and it manifests through the courageous discipline of choice. Each day, we are faced with reasons to doubt and a natural aspect of our drive for survival orients us toward the dangers we face—the risks in the path ahead. In the face of that, leading with hope is a feat of spiritual muscle. It takes strength of will to turn toward hope. We build our hope stamina by daily embracing our dreams and encouraging our visions, while remembering that we are not alone. When we ground ourselves in the knowledge that we are supported by the natural world from which we are born and the human community that rejoices in our beauty, our capacity for hope multiplies.
Here are a few more resources to help you practice forgiveness, heal naturally, and live with more hope.