In Rome, You Can Use Plastic Bottles As Bus Fare
mbg Health Contributor
By Gretchen Lidicker, M.S.
mbg Health Contributor
Gretchen Lidicker earned her master's degree in physiology with a focus on alternative medicine from Georgetown University. She is the author of "CBD Oil Everyday Secrets" and "Magnesium Everyday Secrets."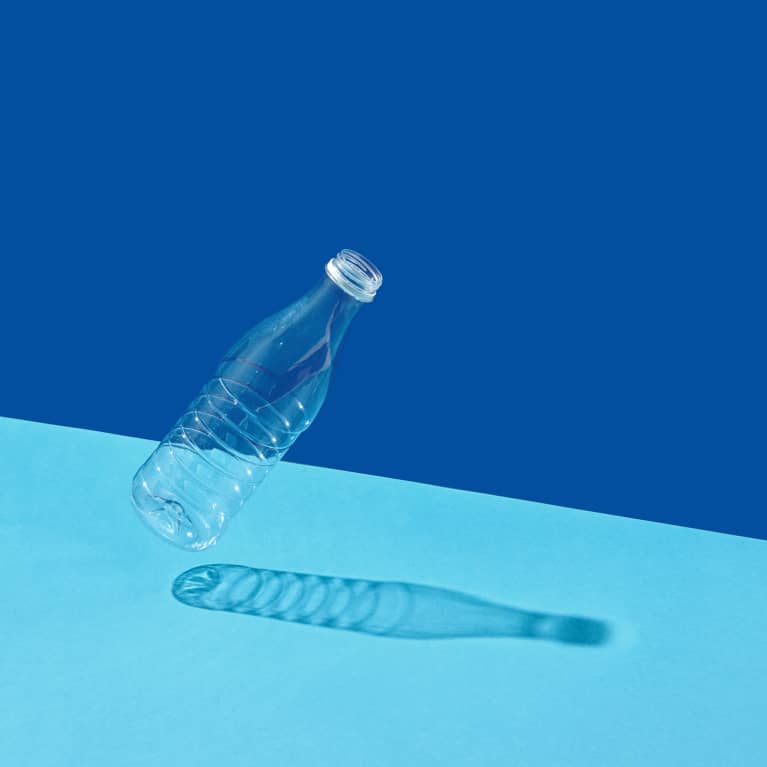 October 15, 2019 — 10:00 AM
Imagine walking into a metro station and instead of seeing people lined up at the ticket machine with their wallets out, they're carrying bags of plastic water bottles. It may feel like a far-off image, but in Rome, it's actually happening right this very moment.
The new program, called "Ricicli+Viaggi" (aka, Recycle+Travel), will allow commuters to bring plastic bottles to the metro station in exchange for digital credits that can be put toward transit fares.
Rome has a massive garbage problem.
In recent years, Rome—arguably one of the most romantic and historic cities in the world—has developed a not-so-sexy problem with waste disposal. In fact, according to an article in Phys.org, there are "landfills in flames" and "rats feasting on waste" as well as crowds of summer tourists "forced to navigate overflowing bins." The issue even prompted Rome's chief physician to issue a "hygiene alert" that could be upgraded to a health warning.
Ironically, Romans pay about €597 a year in waste collection fees per person, which makes them the highest in all of Italy. The root of the issue is multifaceted; as TreeHugger reported, one of the city's landfills was forced to close in 2013, and in recent months, a couple of key biological treatment sites have been partially closed for maintenance.
A new program that exchanges plastic for transportation fares.
So how many bottles does it take to get one ticket on the subway or bus? About 30, as each one is worth about 5 cents, and the average fare is about 1.50 euros. And while that seems prohibitive for most—carrying a bag of 30 water bottles isn't anyone's idea of fun—a video published by BBC shows that people are lining up.
Similar programs have popped up in cities like Beijing, where they have similar machines take the bottles and calculate the credit right there on the spot. According to the company behind the machine there, they have already recycled 15,000 tons of bottles a year.
So while some experts doubt the program's ability to make a measurable impact on the city's trash problem, they do raise awareness about the importance of reducing, reusing, and recycling. Italian officials say they are trying out the Recyle+Travel program in three stations, and if it's a success, they plan to expand it to the rest of the city.