New Research Finds A Way To Predict How Well You'll Age
mbg Editorial Assistant
By Jamie Schneider
mbg Editorial Assistant
Jamie Schneider is the Editorial Assistant at mindbodygreen with a B.A. in Organizational Studies and English from the University of Michigan. She's previously written for Coveteur, The Chill Times, and Wyld Skincare.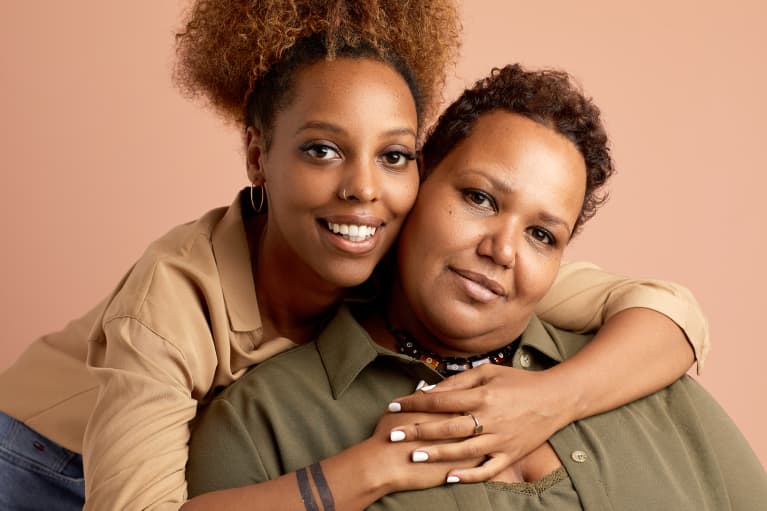 November 5, 2019 — 22:13 PM
When we think of aging, perhaps one of the biggest problems people face as they become older is frailty—think muscle weakness, fatigue, and feeling vulnerable to environmental stressors. While there is no clinical definition of the term (there is a frailty scale you can follow, which you can find here), most experts understand frailty as a decline in an individual's resilience—from physical fitness to vision and hearing to chronic diseases and even depression.
Now, researchers may have found a way to predict how frail we'll become as we age. The answers to healthy aging, they argue, lie in our blood.
What did the researchers find?
Researchers at the University of Strathclyde in the U.K. analyzed blood samples from 1,191 people between the ages of 56 and 84 and followed up on 786 of the participants four years later. They also analyzed molecules in the samples from the blood of 1,200 elderly people and assessed whether there were any patterns within these samples they could associate with frailty.
After completing both measures, they were able to find a set of 12 specific substances produced in the metabolism that differentiated between frail and non-frail individuals. So, if someone were to contain these 12 substances in their blood, they could contain these significant markers for frailty in the future.
Before this study, very little information was known about the biological markers of frailty, so this new research is groundbreaking if it can truly predict its extent. Even more intriguing, researchers claim they could potentially predict frailty in people as young as in their 20s or 30s by checking their blood.
"We believe this assessment is the first of its kind. It could lead to a far deeper understanding of the aging process and how to potentially develop intervention strategies for aging poorly," lead author of the study Nicholas Rattray, Ph.D., states.
What's next for this research?
Although this research primarily surrounds aging, it's important that we think of frailty in the context of disease as well. Predicting frailty, for example, could also help doctors determine whether a patient's body would be able to handle intense treatment, such as chemotherapy. If someone were to be predisposed to frailty, they might need more personalized options for treatment or, at the very least, more clinical attention as they experience symptoms of decline.
"This research has opened the door to developing ways to rapidly and accurately quantify frailty and apply this knowledge directly within the clinical environment," Rattray notes.
While it's exciting that we might be able to predict how well we'll age, it also raises the question: If you knew you were at high risk of physical decline, would you want to know as early as possible or remain blissfully ignorant?