Want To Live Longer? New Research Says Get Involved In The Arts
mindbodygreen Editorial Assistant
By Sarah Regan
mindbodygreen Editorial Assistant
Sarah Regan is a writer, registered yoga instructor, and Editorial Assistant at mindbodygreen. She received her bachelor's in broadcasting and mass communication from SUNY Oswego, and lives in Brooklyn, New York.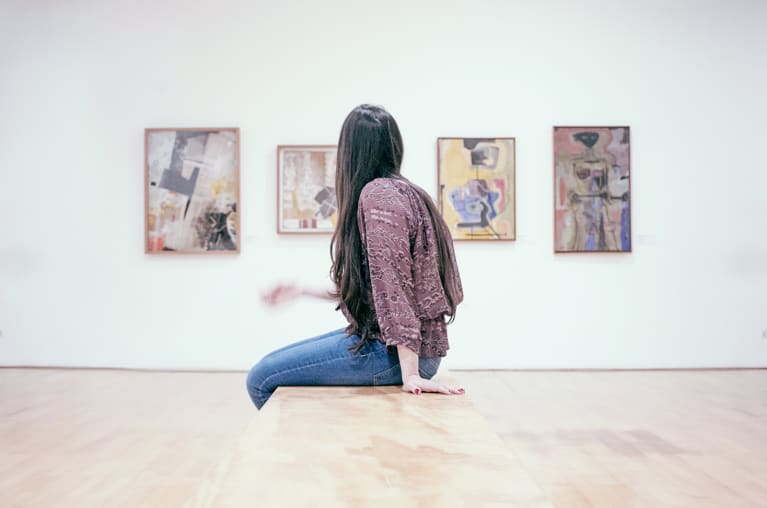 December 18, 2019 — 23:33 PM
We already know the arts have a profoundly positive effect on our health, with the World Health Organization recently declaring the arts as crucial to reducing poor health. So with that in mind, these researchers set out to find if the arts would have an effect on mortality as well.
They gathered the data of over 6,000 English adults ages 50 and up, who were participating in the English Longitudinal Study of Aging. That study included questions about how often participants attended the theater, concerts, museums, galleries, and exhibitions with the participants continuously following up in the years to come.
By analyzing that existing data, researchers from University College London found the people who did something involving the arts just once or twice a year were 14% less likely to die during the study's follow-up period, when compared to people who didn't engage with the arts.
And the findings didn't stop there: Those who were involved with the arts every few months or more lowered their risk of dying even more, with a 31% lower chance of death than those not involved in the arts.
The importance of the arts.
The team was sure to take certain variables into consideration, like economic and social factors, and their findings still held true.
And while this study is an example of correlation, not (necessarily) causation, there is certainly no harm in getting a little more art in our lives. Plus, the findings highlight another factor: People who could use art the most, such as the poor or depressed, are the least likely to try.
"Overall, our results highlight the importance of continuing to explore new social factors as core determinants of health," the researchers write. "Everyone should have the chance to participate in cultural activities."
There are so many things we can do to boost our longevity, from switching up what we eat to switching up when we eat. Now, we have the arts to consider. And if it's as simple as tacking a few more trips to a gallery or theater onto the calendar, what could be better than that?
For more of the latest info on longevity and what you can do to boost your own, check out our Doctor's Guide to Longevity.