To Anthony Bourdain, With Gratitude
Contributing Food Editor
By Liz Moody
Contributing Food Editor
Liz Moody is a food editor, recipe developer and green smoothie enthusiast. She received her creative writing and psychology degree from The University of California, Berkeley. Moody is the author of two cookbooks: Healthier Together and Glow Pops and the host of the Healthier Together podcast.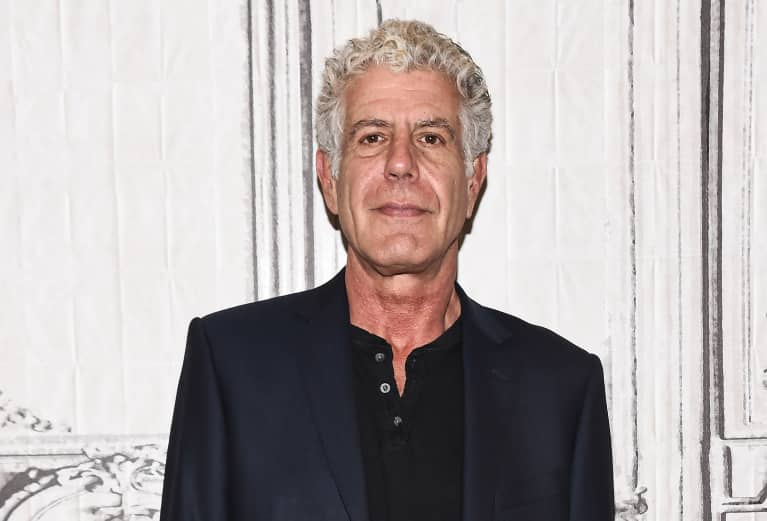 Our editors have independently chosen the products listed on this page. If you purchase something mentioned in this article, we may
earn a small commission
.
To Anthony Bourdain:
It's been a rough week, to say the least. I have a lot of questions still—questions without easy or even possible answers—but mostly, I just want to say thank you.
The distinct power of stories—for good, for evil—was something you understood intrinsically. They were your currency, and you dealt in them in a way that few have or will come close to. "I believe what's important to him is this notion that otherness is not bad, that Americans should aspire to walk in other people's shoes," your friend chef Eric Ripert said. You shared the stories of people in Libya, Congo, Gaza, and Iran. You recognized that food wasn't just food, but a medium to create empathy. "Food is everything we are. It's an extension of nationalist feeling, ethnic feeling, your personal history, your province, your region, your tribe, your grandma. It's inseparable from those from the get-go," you said. By asking people to experience the food of a place, even if it was only via their television, you were inviting them to experience the culture, and in doing that, to see the people as no longer nameless and faceless, but human, sitting down for a warm meal surrounded by the people they love. "
You were a crusader for the unspoken, from your first book, Kitchen Confidential, which exposed a side of the restaurant world so many hadn't seen before, to your work on behalf of women. You weren't a passive supporter of the #MeToo movement, a rare male celebrity chef with a seemingly spotless record for respectful treatment, but an active advocate its victims. This was sparked, you said, in some part by your girlfriend, Asia Argento, one of Harvey Weinstein's first accusers. But I think it was also sparked by an unwavering dedication to the art of storytelling, and stories, at their core, are mediums to relentlessly seek the truth.
You. We. All. Food is the one thing that every single person on the planet has in common, and you were one of the first to recognize that. You reminded us of the we; your worldwide adventures showed us the all.
Thank you, Anthony Bourdain, for being a tireless champion of people and their stories. Yours won't soon be forgotten.