4 RD-Approved Clean Cocktails To Toast With This New Year's Eve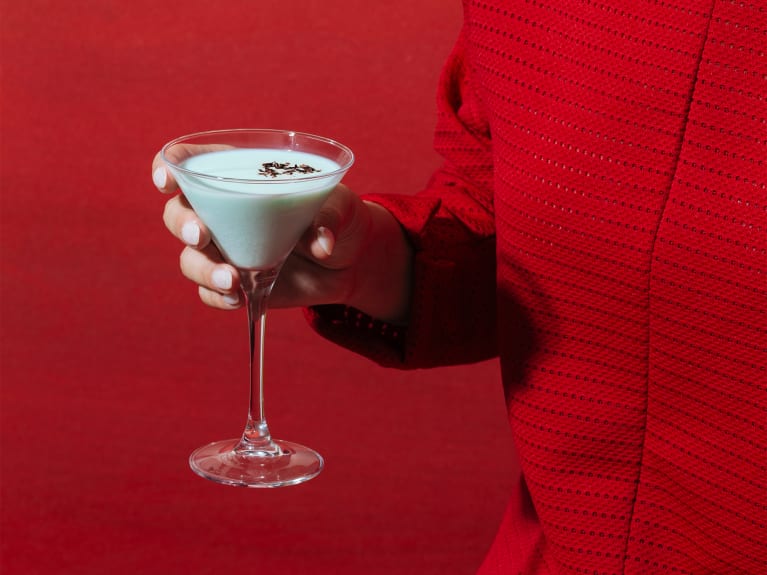 Toasting with Champagne on New Year's Eve dates all the way back to the 16th century. But overindulging can lead to inflammation often experienced as nausea, headache, vomiting, dizziness, fatigue, insomnia, brain fog, also known as a "hangover." If you do choose to raise a glass of alcohol this year, here are my top tips to support your system while sipping, and four cocktail recipes to try.
How to choose a healthier alcohol
As someone who enjoys a clean buzz in moderation, I am mindful of the selection of the sources of my alcohol as well as the purity of the ingredients that accompany it.
I suggest skipping alcohol products with additives such as preservatives, colorants, and chemicals, which can be seen in wine, beer, and spirits.
If choosing to indulge in alcohol look for:
Dry farmed wines free of additives
Dry ciders with wild fermentation and no added sugar
Double or triple distilled alcohol
Clean cocktails made with 2 to 3x distilled alcohol
Clean cocktail recipes to try.
When ordering or making a clean cocktail, focus on fresh whole food ingredients to add volume and flavor. My favorite mixers are kombucha, freshly squeezed citrus, fresh-pressed juices, and sparkling water. Extra points if you can layer in some anti-inflammatory or detox-boosting ingredients to offset the stressor.
Here are some fun cocktails to aid in bringing in the New Year and celebrating a decade of balance and well-being.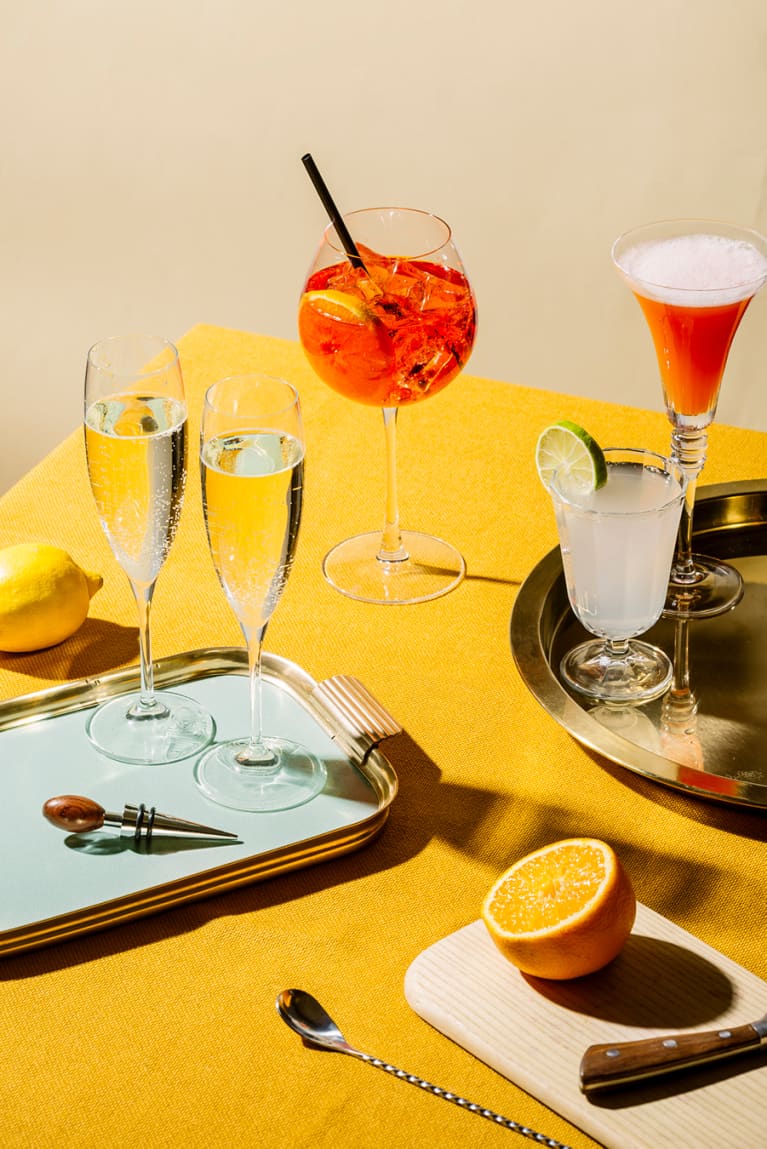 Yields 2 servings
This take on a hot toddy uses a clear vodka as opposed to a traditional whiskey, but it carries a base of hot lemon juice to aid in digestive health, driving bile flow and supporting mucus secretion, which truly is our body's first barrier against invaders.
The lemon water provides a boost of vitamin C to support immune health, and the add-in of ginger and rosemary further enhances immune health while serving as expectorants to break up any buildup in the respiratory system, as well as ears, nose, or throat.
Ingredients:
½ cup lemon juice (4 lemons)
1½ cups water
5 inches ginger
2 teaspoons honey
3 sprigs of rosemary
4 ounces vodka
Method:
Heat lemon juice and water on stovetop with sliced ginger on a low simmer for 8 to 10 minutes.
Add 1 sprig of rosemary and simmer for an additional 5 to 10 minutes.
Strain hot liquid and distribute it into 2 glasses.
Stir 1 teaspoon of honey into each glass.
Stir in 2 ounces of vodka per glass, and garnish with a fresh sprig of rosemary.
Yields 2 servings
Gin is quite a medicinal spirit using hundreds of botanicals, with most blends using more than 20, namely juniper berry, which is high in antioxidants as well as antimicrobial and antifungal compounds. Blending this powerhouse with the brain-boosting effects of L-theanine in matcha and the electrolyte balance of the coconut water makes this drink balanced in flavor, picking up the grassy and herbal notes while supporting the body.
Ingredients:
2 ounces coconut water
2 ounces lime juice (2 limes)
½ teaspoon matcha
4 ounces dry gin (I use The Botanist)
2 to 4 basil leaves
Method:
Reserve basil leaves.
Add all remaining ingredients into a cocktail shaker.
Fill with ice and shake vigorously for 30 seconds.
Strain and pour into 2 glasses.
Serve with a large ice cube and clapped basil leaf or two.
Yields 2 servings
This one is like a refreshing glass of sunshine with a complex blend of bright citrus and smoky mezcal. Adding turmeric not only brightens the color, but it provides anti-inflammatory and liver supporting properties along with the herbal lightness of cilantro that aids in supporting detoxification.
Ingredients:
¼ cup loosely packed cilantro
3 ounces grapefruit juice
1½ ounces orange juice
1 lime (0.75 ounces)
1 teaspoon grated turmeric ¼ scant teaspoon dried
4 ounces mezcal
Method:
Muddle cilantro for about 2 minutes.
Add remaining ingredients to cocktail shaker.
Add ice to top and shake vigorously for 20 seconds.
Serve with one large ice cube and a sprig of cilantro.
Yields 2 servings
The most decadent of my list and surely a crowd-pleaser. This cocktail is inspired by a whiskey sour and uses bourbon along with a seasonal kick of cinnamon to provide a warming flavor profile and anti-inflammatory effects. The lemon boosts bile flow to support digestion and detoxification, which may be a nice after-dinner drink. The velvety mouthfeel and subtle sweetness of the shaken egg white and maple syrup make this cocktail a great nightcap.
Ingredients:
1 sprig rosemary
½ teaspoon ground cinnamon
1 ounce maple syrup
1 lemon freshly squeezed,
4 ounces bourbon
1 egg white
2 cinnamon sticks for garnish
Method:
Add rosemary and lightly muddle.
Add ground cinnamon, maple syrup, fresh lemon juice, bourbon, and egg white.
Top shaker with ice.
Shake vigorously for 30 seconds or until the drink looks fluffy and frothy.
Serve over large ice cube; garnish with rosemary sprig and cinnamon stick.