Daily Harvest Founder Rachel Drori On Food Access, The Label 'Mompreneur' & Why Frozen Is Better Than Fresh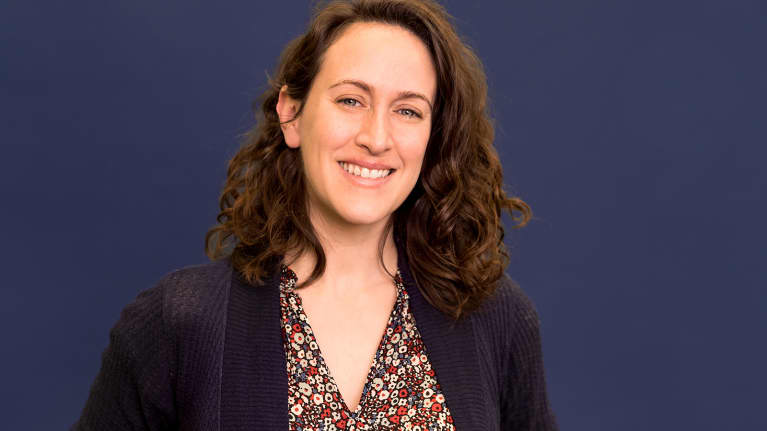 For entrepreneur Rachel Drori, access is at the core of her mission for her company, Daily Harvest. The food delivery service provides convenient fresh and frozen food without compromising on nutritional value—all delivered right to your door.
Rachel essentially created Daily Harvest out of a personal need to prioritize wellness in her busy life as a working mom. She combined her background in marketing and hospitality and her passion for food politics to launch Daily Harvest on her own, starting in a commercial kitchen on Long Island City here in New York.
Her passion for food politics started in college as a member of an organization that provided fresh produce to the underserved communities in West Philadelphia. Fast-forward to today: Her passion has only multiplied and now includes a mission to help broaden food access across the country, one nutritious frozen meal at a time. Even more so, Rachel is committed to changing the food system in a way that involves more transparency and outreach, particularly when it comes to the origins of our produce.
Daily Harvest relies on farmers for the bulk of their inventory, and Rachel is a huge advocate for transitional farming—the process by which farmers transition from conventional farming to organic farming. Taking the small, incremental steps toward truly turning our food system inside out, Rachel believes, will not only empower us as individuals to feel good about making healthy decisions but will also aid in the overall picture of food pricing and accessibility for everyone.
Of course, it wouldn't be a conversation about wellness, parenting, and entrepreneurship without some mention of balance. Rachel and I attempt to demystify the work-life juggling act and talk about the double duties that come along with being a mother and sole founder of a company (hint: she's not a fan of the 'mompreneur' label), all while navigating the tricky business-building process. Some buzzy wellness products that do keep her afloat? Homemade collagen gummies that are healthy and super easy to whip up.
If you're curious about the fresh-vs.-frozen-produce debate, changing the food system, or building a business from the ground up as a solo venture, tune in to this episode for a full serving of career and all-around wellness inspiration.
Enjoy this episode! Don't forget to subscribe to our podcast on iTunes, Google Play, or Stitcher and sign up for our podcast newsletter!