5 Life-Changing Questions To Ask Yourself When You're Feeling Unmotivated
mbg Contributor
By Shannon Kaiser
mbg Contributor
Shannon Kaiser is the best-selling author of 5 books on the psychology of happiness and fulfillment including The Self-Love Experiment, Adventures for Your Soul, and Joy Seeker. She has a B.A. in Journalism and Communications from the University of Oregon.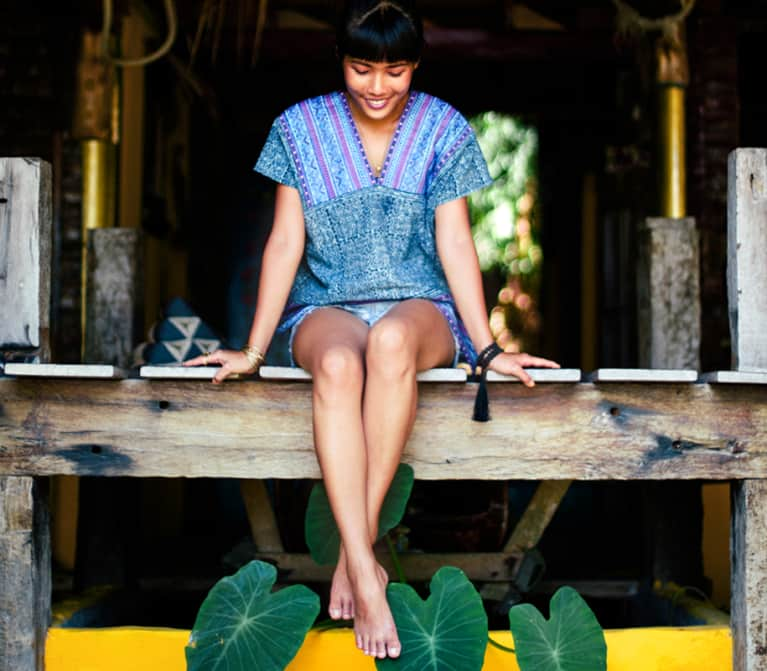 When was the last time you woke up excited and eager to tackle a goal and make your dream come true? When did you lose that feeling? And why?
If you don't know, you're not alone. It happens to everybody at some time or another. At the heart of that loss of momentum is the pressure we put on ourselves to feel motivated all the time. If we don't feel inspired, we chastise ourselves. We say things like, "What's wrong with me?" "Why can't I stick to anything?" "I am a failure; I can't do anything right."
But guilt and pressure actually dry up creativity. We need to recognize that life is cyclical, and there are seasons for everything. Yes, sometimes it's important to charge forward even when it gets difficult. If you have clearly defined goals and you still want those things, you might just need to push through this plateau. On the other hand, if you're feeling overwhelmed or uncertain about why you're doing what you're doing, it's OK—even necessary—to take a step back and reassess. If you're in that place of doubt, ask yourself these questions:
1. Am I feeling frustrated because my desires are unfulfilled?
The main reason we lose motivation is because what we want isn't happening as fast as we'd like. Most diets fail because the results don't match up with the expectations we have. If you're feeling frustrated because what you want still eludes you, turn your focus back to why you started. It wasn't just for the result—but the way you'll feel when you get what you want. Let's say your goal is to meet your soul mate, but you're getting sick of swiping left and right, and the vision board just seems to be reminding you of what you don't have.
Instead of feeling angry because you haven't met "the one" yet, focus on how you want to feel. Then give yourself the things that make you feel that way. Make yourself feel loved, desired, and cared for. Don't wait for someone else to do that. This will make you feel empowered and allow you to be patient until the best person for you is ready for you and you're ready for them.
2. Is my current situation no longer challenging me or inviting me to grow?
Everything should be an opportunity for us to grow and learn more about ourselves. When we stop growing we become bored, resentful, and restless. If you're stagnating, ask yourself if you're feeling challenged. If you aren't, ask yourself what else you would like to do—how else you can expand your potential.
3. Are my expectations unrealistic?
Having unrealistic expectations prevents us from moving forward. It's hard to stay motivated if you're constantly being disappointed. Having a vision is crucial, but giving yourself unrealistic goals is a trick our ego sometimes plays to prevent us from going outside of our comfort zone. See, the ego is reacting to fear—while its goal is to try to keep us safe, it often keeps us stuck instead. Instead of focusing on how your expectations aren't being met, can you shift your attention to an outcome that feels more joyful? This will allow freedom and play back into your creative process.
4. Am I practicing self-care?
When we lack motivation, it's often a sign that we've been giving too much of ourselves to others. Are you taking a backseat to your own life? If so, focus on giving yourself more attention and care. Take a bath; get a massage; speak kindly to yourself. These small acts of kindness will go a long way.
5. Am I comparing myself to others?
This comparison trap will rob you of clarity and passion for the path and purpose that are intended specifically for you. Instead of comparing yourself, look inward. Focus on your own journey. Focus on what you can do with what you currently have. It's the only way forward.