How To Avoid The Most Common Decluttering Mistake: Professional Organizers Weigh In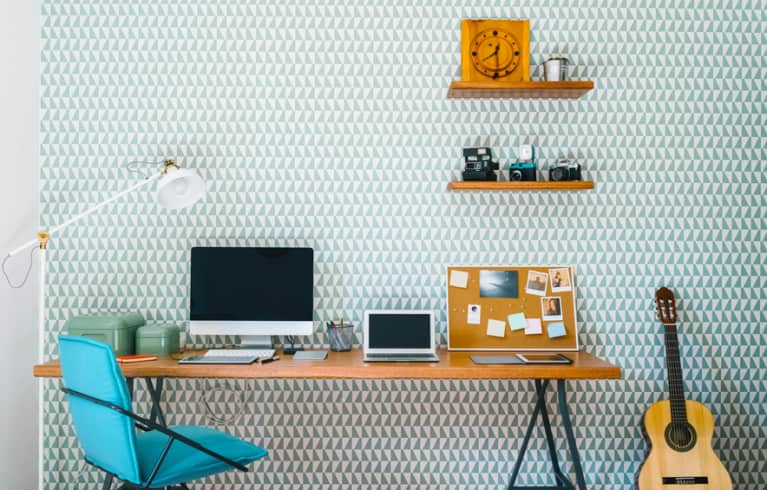 With thousands of hours of decluttering under their belts, these professional organizers know a thing or two about making space at home. Here are the biggest mistakes they see their clients making in the quest to clear clutter—and how to avoid them.
The No. 1 mistake most people make is they run out to buy more containers, bins, baskets, hangers, etc., before they start to edit. More often than not, once you get rid of the clutter, you have enough supplies on hand, so use up what you have before you buy anything new. This is so incredibly important in our instant gratification society. Not only does shopping promote more waste physically, but one could argue that the "need" to shop or buy more things is just another excuse for not doing the work of editing, sorting, categorizing, and organizing.
—Lili Petit of Clutter Healing
2. They go to the store blind.
People don't measure before they buy containers! I recommend taking measurements AND photos before you head to the store. It saves a lot of time, frustration, and money.
—Bonnie Dewkett of The Joyful Organizer
3. They're not in the right state of mind.
The engine that runs the organization train is decision making, and in order to make good decisions you have to be able to think clearly. That means eating a good meal before you start and having lots of water and healthy snacks on hand. It makes all the difference in the world! It's equally important to block out a few hours and check with family members before you start. The day your son is bringing home his football teammates is not the afternoon to tear apart the kitchen.
—Regina Leeds of The Zen Organizer, author of One Year to an Organized Life
4. They're overly ambitious.
People devote way too much time when first organizing their home, and they burn out quickly and stop. I work with clients in three-hour blocks so that we can get a lot done without burning out our energy levels. When you start an organizing project alone, block out one hour, zoom in on one area, and then come back to it another time. Even a time-sensitive job like moving can be broken down into one-hour blocks if you plan far enough in advance.
—Jeni Aron of Clutter Cowgirl
5. They're too hard on themselves.
A common mistake I see many clients make when they start to declutter is being hard on themselves. Inevitably, feelings come up at the beginning like shame, frustration, blame of oneself or others, and overwhelm. It's important to not forget why you decided to organize in the first place—to take care of yourself and create a highly functional environment. So why waste your time beating yourself up? Remembering why you're organizing will save you the pain, as well as fuel you to go the distance.
—Lisa Viscardi of Clarity
6. They're after the wrong end goal.
It's easier to manage less than to organize more. We don't have to live in a van or a tiny house in order to feel unencumbered by our stuff. We don't have to reduce our wardrobes down to 33 items. We don't have to choose minimalism over abundance. We simply need to prioritize what matters most—right now. What we need to live the life we seek fundamentally changes over time. Evolve your possessions as you grow, and you'll find it becomes easier to prioritize what stays and what finds its way out the door.
—Evan Zislis of Intentional Solutions, author of ClutterFree Revolution
We're not done yet. Here's what the experts have to say about the best storage systems out there, and what they really think about the Kondo method.