These 5 Products Make Living In 500 Square Feet (With A Roommate) Bearable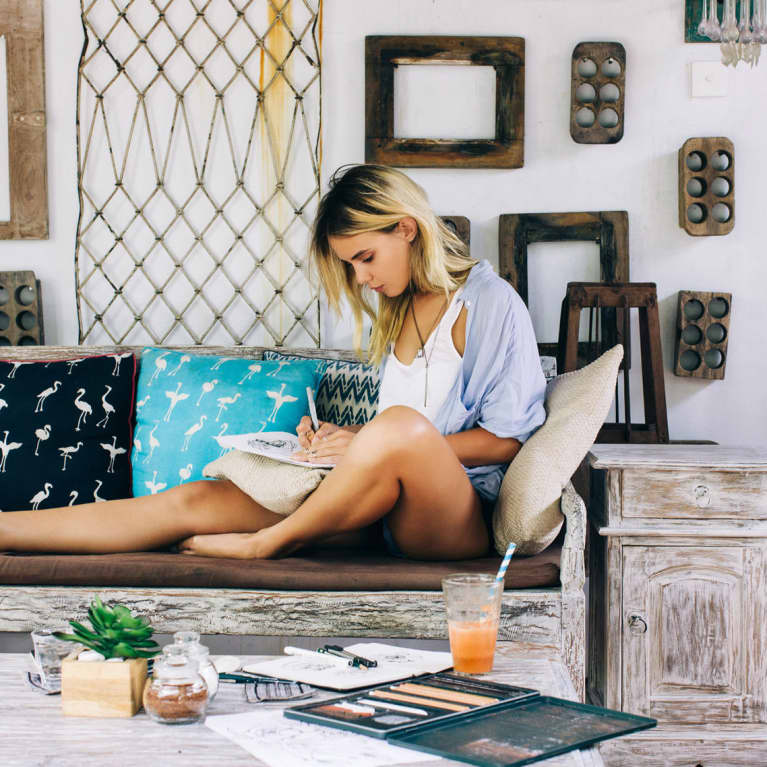 Living in NYC often means sacrificing access to nature, peaceful commutes, and lots and lots of space. After years in this city, one becomes accustomed to cramped spaces and adept at assigning a purpose to every tight corner. Tiny apartments come with a certain upside, though: They force you to keep a more mindful eye on your belongings. Because when your entire home is the size of some people's kitchens, clutter becomes overwhelming fast.
I, for one, have become very talented at the quintessentially New York skill of thriving in an apartment that feels borderline claustrophobic. My good friend and I share less than 500 square feet, in a one-bedroom apartment that has been transformed into a two-bedroom, thanks to a trusty fake wall that doesn't quite reach the ceiling. Did I mention that we also have a dog?
While it took some getting used to, the tiny space now feels like just enough. We didn't shell out for double-duty furniture or fancy storage units, though. These are the little touches that have helped me create the illusion of square footage: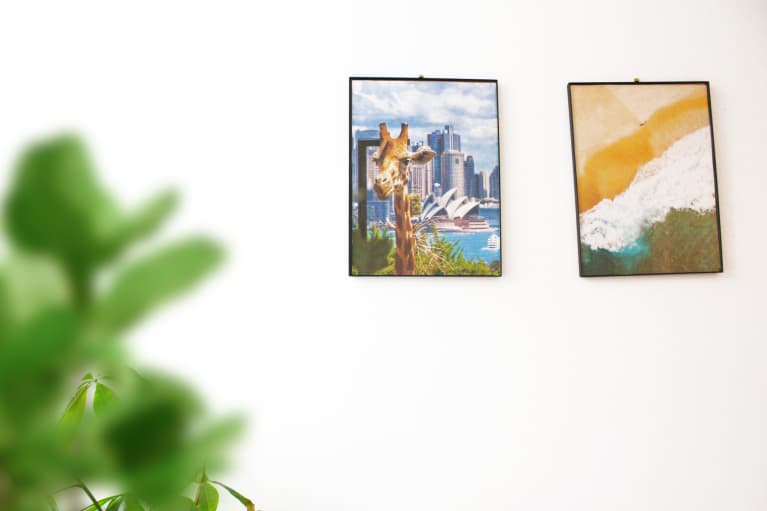 When dealing with a small space, it's helpful to start with a more minimalist palette. My roommate and I opted to leave the walls white, invest in a few pieces of neutral furniture, and keep accessories to a minimum. While it might seem boring, it kept the common spaces from feeling too crowded, and from there, we could add a few pieces that speak to our shared interests. For instance, our living room is pretty bare except for a few simply framed pieces of art we collected during a trip abroad. By starting with a blank canvas and being selective about what you add, any small space can feel more communal and less cluttered
Urban Outfitters Natural Wood Art Print Frame ($39)
2. Shelf inserts (and lots of jars)
Sharing a tiny kitchen with someone—or even just having one yourself—is an act of restraint. When shelf space is limited, you have to ask the hard questions: Do I really need that fourth jar of nut butter? How many avocados is too many? That's why shelf inserts can be lifesavers—they automatically double the space in every cabinet. Clear storage can also help open things up and make ingredients easier to find. I reused a few old shoe racks for more shelf space, put all my loose spices into tiny mason jars, and actually find joy in opening my cabinets now. Don't have anything you can reuse as a shelf? These inserts from IKEA are simple, sturdy, and affordable.
IKEA Variera Shelf Insert ($5.99)
This one's a little less obvious, but I've found that sharing a water filter is actually a nice way to split responsibilities with a roommate. Through the rest of the apartment, we each have our individual chores (which is super helpful, too), but this one little gadget is something we're both responsible for keeping full, and there's something oddly comforting in that. If you're on the hunt for a new pitcher, make it this BPA-free one from Soma, which filters out chlorine, mercury, copper, and more.
Soma 6-cup Water Filter Pitcher ($29.99)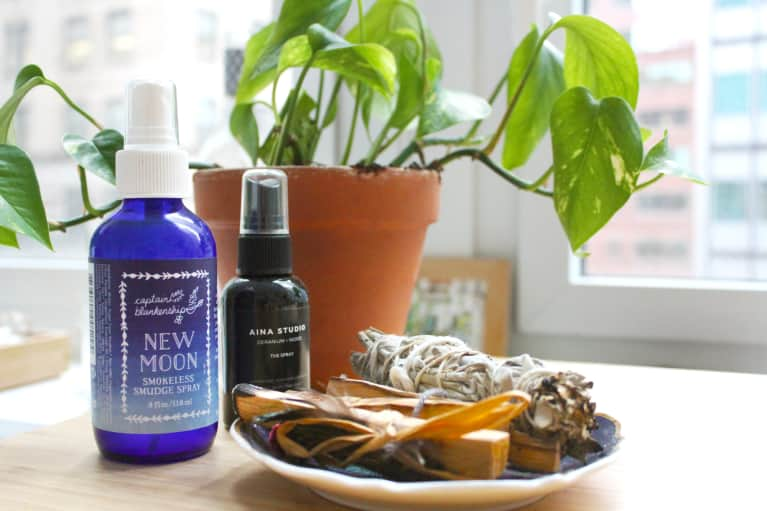 Scent is one of the quickest ways to transform a room, since it's able to transport you to a faraway place—which is usually a lot bigger than the one you're in. Besides lighting candles, firing up the diffuser, and making simple sprays using water and essential oils (lemon and sandalwood is my blend of the moment), I'll also burn sage and Palo Santo after one of us has had a bad day. It's a quick way to feel like you're actively doing something to clear negativity instead of just sitting in it. Plus, I've found that it instantly brings more life to a room that may feel stagnant. Nowadays, even the flame-averse can welcome some of these vibes with a smokeless smudge spray.
Captain Blankenship New Moon Smokeless Smudge Spray ($20)
This is the semi-splurgy item that changed my life. First thing in the morning, there's nothing like opening the blinds in your dark cave to let in the light of a new day—and it instantly makes it feel like our apartment is part of the bustling city that surrounds it, instead of a tiny shoebox in it.
IKEA Trippevals Blackout Cellular Blind ($57.99)
Want more home must-haves? Here's how to spa out your bathroom.