Can Gut Bacteria Prevent The Flu? Science Says Yes
mbg Health Contributor
By Gretchen Lidicker, M.S.
mbg Health Contributor
Gretchen Lidicker earned her master's degree in physiology with a focus on alternative medicine from Georgetown University. She is the author of "CBD Oil Everyday Secrets" and "Magnesium Everyday Secrets."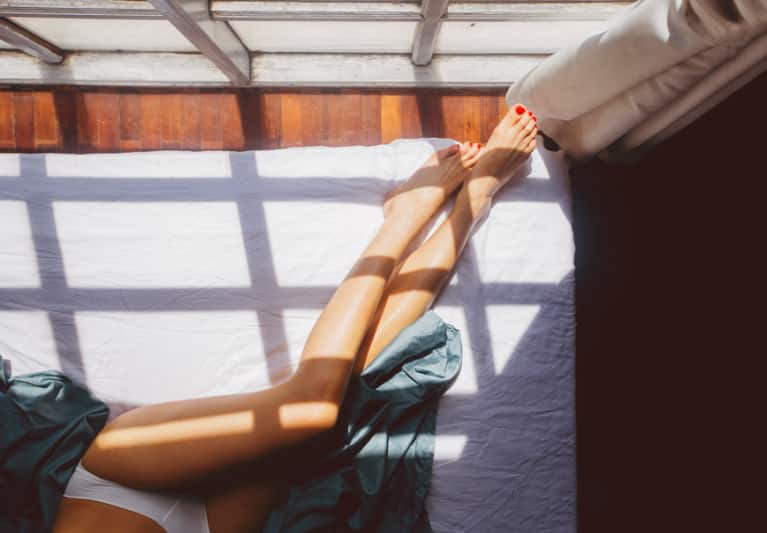 Ever feel like health news is too overwhelming, fast-paced, or hard to decipher? Us too. Here, we filter through the latest in integrative health, wellness trends, and nutrition advice, reporting on the most exciting and meaningful breakthroughs. We'll tell you exactly what you need to know—and how it might help you become a healthier and happier human.
There's no doubt that our gut health and immune system are intricately connected; in fact, many studies suggest that more than 70 percent of the immune system resides in the gut. At the center of all this is the microbiome, or the community of bacteria living in our digestive tract, which seems to become more important to our health every day. Case in point: A new research study, published in the journal Science, shows that specific gut bacteria can help prevent the flu.
In this study, scientists from the Washington University School of Medicine were able to identify one specific bacterium, called Clostridium orbiscindens, that is particularly important for preventing the influenza virus in mice. This specific bacterium is able to break down flavonoids (natural plant compounds found in foods like berries, vegetables, chocolate, wine, and tea.). How does this work? Well, when Clostridium orbiscindens breaks down flavonoids, a metabolite called desaminotyrosin, or DAT, is produced. And DAT is special because it has the ability to increase the signaling power of interferons, which are immune-system-modulating proteins that play a very important role in the body's ability to fight viruses—viruses like influenza. Researchers have associated flu prevention with gut health in the past, but this study goes a step further by identifying specific bacteria that play a role in keeping you healthy. This could be especially important for older adults or people with asthma or other conditions that could complicate the flu.
The take-home message? Your gut health is crucial to your immune system, but what you eat also matters greatly. Flavonoids and microbes work together to enhance the immune system. This study is a nice reminder that everything in our body is intricately connected and that healing our gut and eating a nutrient-rich plant-based diet will go a long way.
Excuse us while we stock up on cherries and our favorite gut-healing foods.