The President Just Took A Major Step To Protect Our Public Lands (Yes, Really)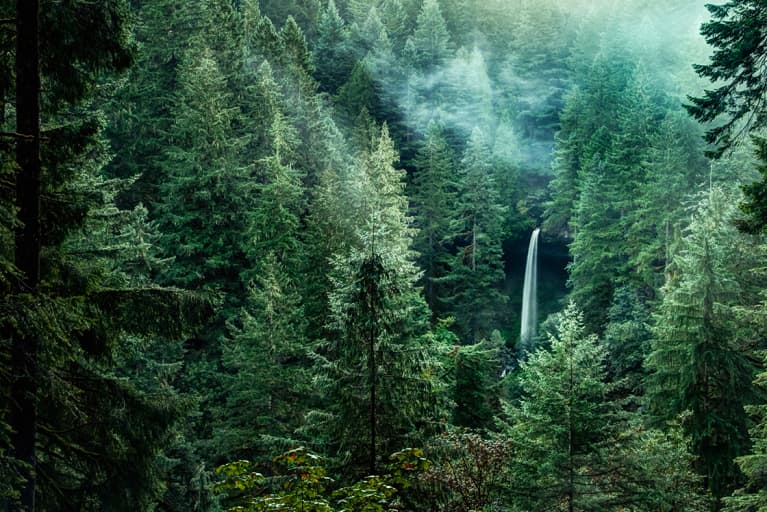 March 14, 2019 — 21:39 PM
This Tuesday, President Trump signed off on the John D. Dingell Jr. Conservation, Management and Recreation Act, a collection of over 100 bills that aim to protect the great outdoors.
The Act's passing will affect all 50 states in some way. Most notably, it will designate more wilderness areas in New Mexico, protect an area outside of Yellowstone National Park from mining, and reinstate The Land and Water Conservation Fund (LWCF)—a federal conservation fund that expired five months back.
First established in 1964, the LWCF redirects royalties from the oil and gas industry to go toward funding national parks and initiatives that get more Americans outside. Since its expiration, our federal and state parks have lost out on an estimated $405 million in funding.
Environmentalists are applauding the reinstatement of the LWCF, but they're wary that it won't have the funds necessary to survive. That's because President Trump's 2020 budget proposal cuts funding to the National Park Service by nearly $500 million, leaving little left for programs like the LWCF.
Nevertheless, the fact that this Act passed with the support of both parties is a sign that environmental protection is not being treated as a partisan issue, and that's something to celebrate.
"This is an important moment in the conservation movement," Patagonia CEO Rose Marcario wrote on Twitter. "The debate over the protection of public lands has shifted from discussion about the pros and cons, to members of Congress from both parties uniting to protect wild places."
Let's all take a second to acknowledge this important victory for our planet, then get back to work letting our legislators know that funding the LWCF is important to us.
As Erik DuMont, the public lands campaign director for Environment America, wrote in a statement: "We must take up that fight, because without that second step, it becomes difficult to maintain America the beautiful."