The No-Frills Guide To Portland's Wildly Underrated & Refreshing Wellness Scene
mbg Contributor
By Krysten Peck
mbg Contributor
Krysten Peck is a freelance writer specializing in arts, wellness, brands, and visual storytelling. She received a bachelor's degree from Dickinson College.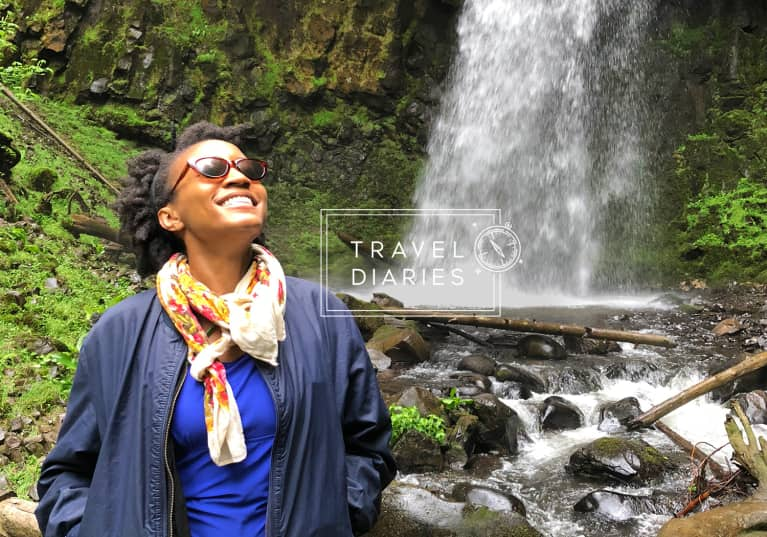 Wellness in most cities can often translate to luxe, glossy, pricey, and inaccessible for the masses—somehow, though, Portland manages to dispel all of the above and march to its own rhythm of healthy living and well-being.
As the state of Oregon's largest city, Portland's cosmopolitan nature is almost downplayed by its cozy proximity to the mountains and greater outdoors, the intimate local food scene, and the community of artisans who drive the city's humble wellness beat. Over the years, Portland's status as the salt-of-the-earth city where hyper-involved residents pester servers about the origins of their meal ingredients has become a punchline—a shtick played up in pop culture thanks to the hit show Portlandia. Humorous takes and parodies aside, it's easy to knock a place that's been ahead of the farm-to-table push or yoga craze before wellness carved out space in today's zeitgeist.
Read on below for a glimpse into this Pacific Northwest wellness hub.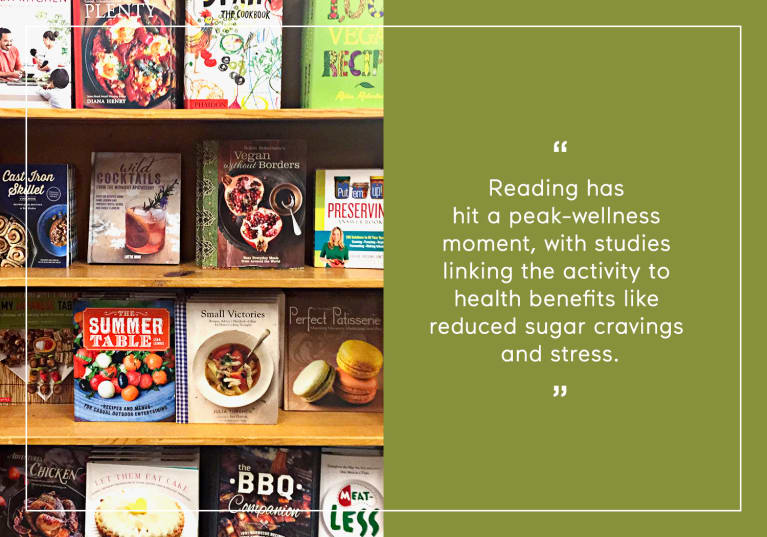 I stayed at the conveniently located and eco-friendly Dossier Hotel, which was within walking distance of city trails and waterfront views. It was the ideal base camp and starting point for navigating Portland's wellness finds since the hotel itself is eco-friendly and well in tune with the city's cultural ethos. Plus, the hotel puts eco-friendly first, offering guests natural-inspired amenities (including body scrubs from Portland wellness club Knot Springs) and the choice of opting out of housekeeping in exchange for the support of local trees. It's also walking distance from other landmarks like Powell's City of Books—the world's largest used- and new-book store. Didn't you hear? Reading has hit a peak-wellness moment, with studies linking the activity to health benefits like reduced sugar cravings and stress. For a taste of Portland's artisanal goods, head to Made PDX, just across the street from Powell's, for handcrafted items like Thai-inspired drinking vinegar, small-batch granola, fir-scented body oils, and way more unique gift potentials than you'd find at any airport duty-free shop.
If you're seeking outdoor time...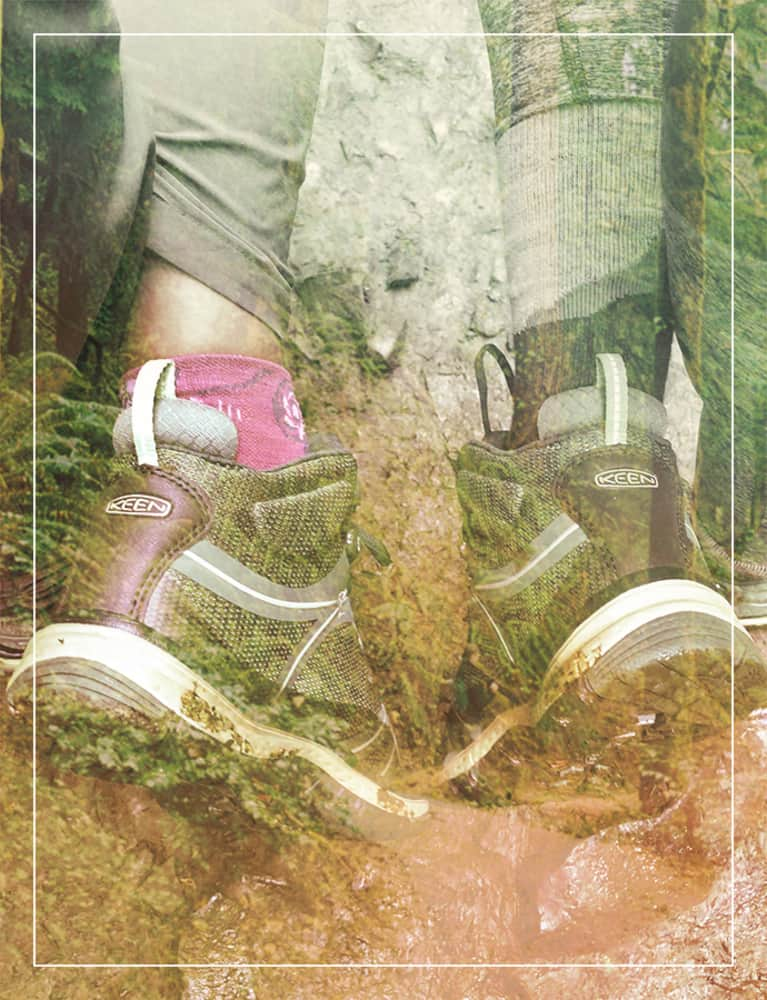 Portland's access to the great outdoors less than 2 miles from the city center makes it a desirable destination for both outdoor lovers and citygoers looking to spend some time outdoors. There are a number of running and walking trails that intersect with the city, making it super accessible for anyone to get a move on in the fresh air. Take a stroll through Forest Park—one of the country's largest urban forest reserves—or follow one of the trails for a morning jog. If you're keen on sightseeing, trade in walking the city's sidewalks for biking by the waterfront with the city's bike share system, BIKETOWN, which you can rent by the hour. It's no wonder Portland is known as one of the No. 1 running and biking cities in the country.
Before I started on my outdoor trek, I stopped by the KEEN headquarters in the city's Pearl District. The company's ethos fuses the outdoors with a blend of practicality, adventure, and accessibility, three major tenets of mbg' wellness philosophy–plus, KEEN lives by a commitment to sustainable and eco-friendly manufacturing practices.
Next up, I set out to explore the rocky northwest terrain and hiked the Latourel Falls Loop, a waterfall destination just off the Columbia Gorge Highway. The loop is considered easy and is about 2 miles—engaging enough for the novice and experienced. Even I, a mere city mortal, basked in the slight ruggedness of the trail—plus, the views of the falls are unrivaled.
If you want to work on your vinyasa flow...
To say yoga dominates Portland's studio and fitness scene would be an understatement—even the cardio and HIIT classes offered on ClassPass in the city are advertised with a yoga focus. That in mind, one of the city's most beloved yoga studios, YoYoYogi was conveniently just walking distance from my hotel, so I stumbled in for the Friday-evening class with mbg contributor Kait Hurley. A number of studios like The People's Yoga around the city also offer low-cost community classes to make yoga more accessible to everyone.
If you want a taste of the local food scene...
Portland's food scene is the model citizen of local food done right. Tasty N' Alder is one of the city's most coveted weekend spots for brunch. The menu runs the gamut of local and fresh offerings–for everyone, whether you're a carnivore, vegan or something in between. The food is similar to what you'd maybe find at a steakhouse but with a modern twist and some immigrant-inspired flair, a la acclaimed Portland restaurateur and owner of Tasty N' Alder John Groham, who wanted to spotlight the vibrant immigrant community integral to the restaurant industry. It's family-style, and there's something for everyone. Did I mention the back of the menu? A full list of all the farmers and food providers—food transparency at its finest and a nod to the extravagance that is Portlandia.
If you can't knock your pizza craving...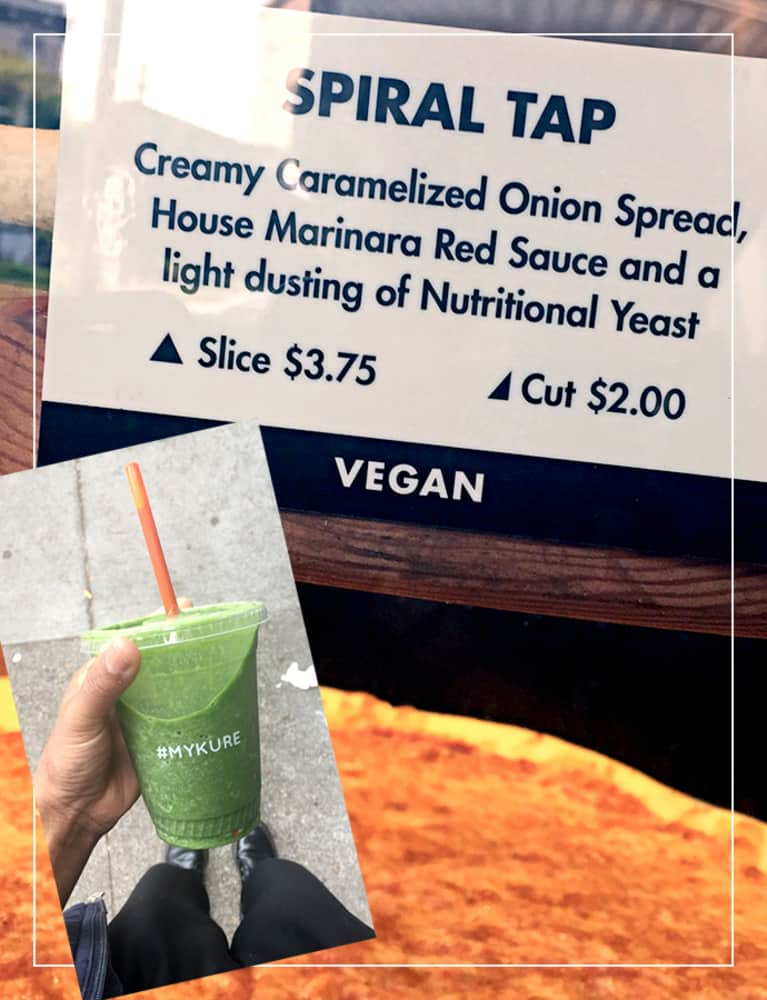 I arrived in Portland a little past midnight, unhopeful that I'd find a place open to tame my hunger—until I was pointed in the direction of Sizzle Pie. The pizzeria offers your standard slices decorated with the usual suspects, but the life of the party is definitely the selection of inventive vegan and vegetarian choices—apparently, the most popular slices according to the locals. For a red slice, opt for the "Spiral Tap," which comes with creamy caramelized onion spread, house marinara red sauce, and nutritional yeast. For gluten-free folks, fret not—you can order a whole pie for yourself.
If you're in need of some greens and healthy bites...
There's no shortage of vegetarian and vegan-friendly options scattered across the city. After all, vegetarianism and veganism are a part of Oregon's heritage. In the downtown area alone, Kure Juice Bar and Greenleaf Juicing Company have a handful of locations and offer your standard fresh-pressed juice, smoothie, and acai-bowl pickings. In case you're looking to stock up on some groceries or healthy snacks to keep on hand, the city's Whole Foods is pristine and spacious. The store's local section of Portland treats is out of this world, and I'm hooked on the Lil' puddin' cup from Pixie Retreat—think a vegan parfait layered with raw chocolate and coconut and cashew cream.
Beauty & Mindfulness/Self-Care
If you want to mindfully wander...
With serenity on my mind, I made a point to stop by the Lan Su Chinese Garden, per the recommendation of many out-of-towners. Described as the garden to "engage all your senses," Zen met me at the garden entrance, and I became transfixed by the ornate plant fixtures and rock mosaic path. The courtyard hummed with visitors, but I followed the faint sounds of ~nature~ and welcomed a few moments of reflection and solitude, followed by some snaps of the seasonal blossoms—because I'm not above seizing the moment for a ripe #gram capture. There's also Pause Meditation, a studio that offers meditation classes and workshops for those who prefer an instructed session or class-like atmosphere.
If your toiletries got lost in transit...
Somewhere in between my second breakfast of the day and dinnertime, I stumbled into Echo Beauty down in the Pearl District. With an uncanny resemblance to NYC's own clean beauty haven CAP Beauty, I was excited to see familiar of clean beauty brands lining the store and made a beeline to the cult favorites like RMS beauty, Laurel, Dr. Alkaitis, and Josh Rosebrook. Spotting the products in all their glory front and center in Portland's first clean beauty spot added a shiny new appeal. I left emptyhanded but assured that the clean beauty sweep was well underway in the Rose City.
In Portland, you sense the undercurrents of wellness rather than its flashier forms; here, wellness is less esoteric and more grounded; it's feeling connected to your surroundings, whether that be through food, movement, community, or nature. It's a You.We.All approach to wellness that's down-to-earth and inviting–for the wellness newcomers and aficionados alike.
Planning a summer trip? Here are 2018's most exciting glamping destinations.