4 Unexpected Things That Happened When I Gave Up Plastic For A Month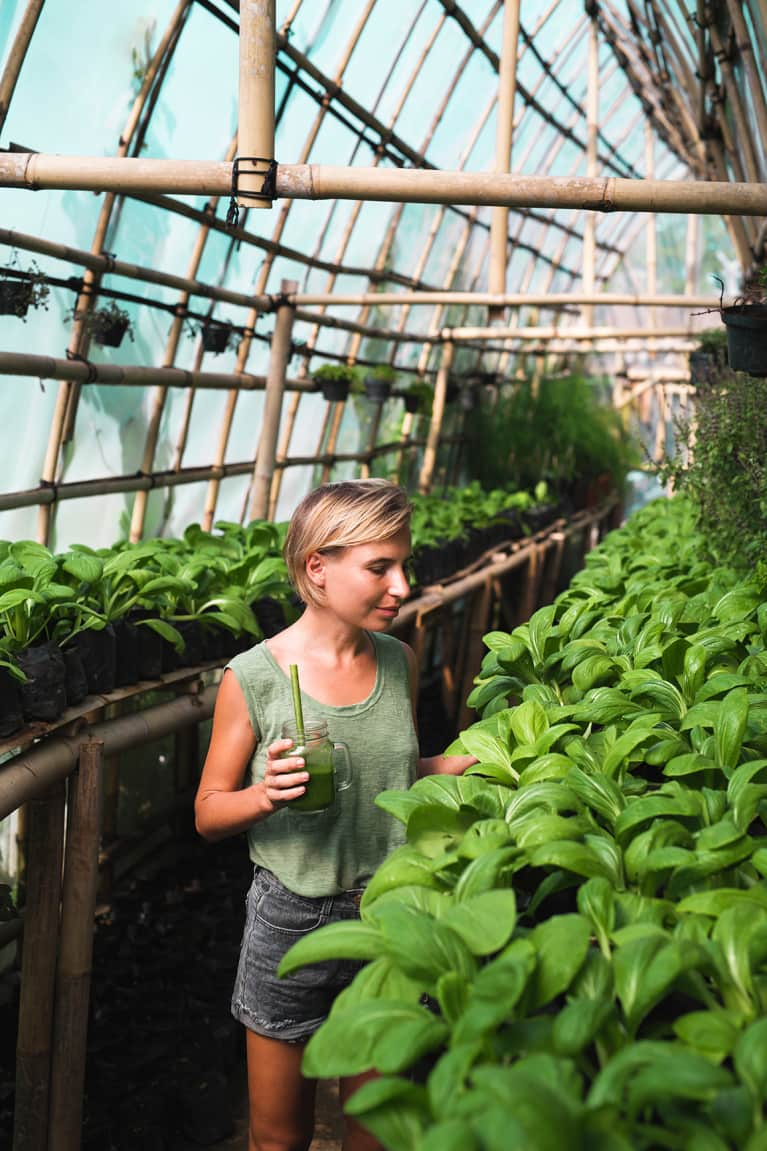 It should be a surprise to no one that we are drowning in plastic. With 18 billion pounds of plastic waste flowing into waterways each year, the World Economic Forum has estimated that, come 2050, there will be more plastic than fish in our oceans.
Thankfully, there has been a slow-but-steady growing awareness of the environmental impacts of single-use plastics. This year, the United Nations World Environment Day was dedicated to urging people to beat plastic pollution, and legislatures around the world—from Seattle to the United Kingdom—are starting to ban plastic straws. And just last month, over 2 million people from 150 countries pledged to ditch single-use plastics as part of what's known as Plastic-Free July.
What began as a grass-roots event in Western Australia in 2011, Plastic-Free July has become a global movement of people who "choose to refuse single-use plastics" for one month each year. In this case, the umbrella term "single-use plastic" extends further than plastic straws, bottles, bags, and coffee cups. It refers to any instance when you are using a product with plastic packaging that will be thrown away immediately once opened or used.
I felt inspired to sign up for Plastic-Free July in 2017 after spending five months working with a marine conservation organization in Mozambique. On the tropical shorelines of Southern Africa, I was confronted with thousands of pieces of plastic washing in on the tide each day. Some days, I would emerge from the ocean with microplastic pieces stuck to my body or inside my bathing suit top. Seeing the alarming amount of plastics in our oceans firsthand made me determined to make more small eco-friendly changes in my life. And I was surprised to find some other benefits of plastic-free living I would have never guessed:
When avoiding single-use plastics, many people find that they naturally gravitate toward purchasing more fresh produce. After all, fruits and vegetables come wrapped in Mother Nature's own natural packaging. An added bonus is that eating a diet high in fruits, vegetables, and legumes also produces less greenhouse gas emissions. In fact, one study conducted at the University of Oxford found that a person who swaps out a meat-heavy diet for a vegan one could cut their food-related carbon emissions in half.
Adopting a plastic-free lifestyle really inspired me to start cooking more of my own food, too. I began to embrace a plant-based diet and found a brand-new appreciation for salads with locally sourced ingredients. When the inevitable craving for crackers and chips came around, instead of reaching for a packet at the supermarket, I had to do a quick search online to learn how to bake them myself. One 15-minute healthy rosemary cracker recipe later, I started to realize that eating fresh, minimally processed food left me feeling amazing.
2. I reconnected to my inner creative.
Avoiding certain single-use plastic items, like plastic straws, every day can be easy. However, many people stumble when it comes to finding plastic-free alternatives to essential products like toothpaste and makeup. One beautiful benefit of going plastic-free is that it gives you the opportunity to tap into your inner creative and make some of your own products from scratch. One of the first creative experiments that I undertook was concocting my own homemade toothpaste in a glass jar using just coconut oil, baking soda, and peppermint oil. I also whipped up some DIY deodorant using coconut oil, baking soda, and arrowroot powder. PSA: While it did feel good knowing that I wasn't using a deodorant full of nasty chemicals packaged in plastic, I will admit that if it was a really hot, sweaty day, it didn't stand up to the challenge. Back to the drawing board!
3. I supported a cause I really care about.
You might not realize it, but each time you choose to not purchase a plastic-wrapped packet of cookies you are also helping to save our rain forests. Over half of all packaged foods—as well as many kinds of toothpaste, cleaning products, and cosmetics—contain palm oil, one of the leading drivers of deforestation in Southeast Asia.
Once you become conscious of the number of items that come packaged in plastic, you may feel a little trapped at the supermarket. I certainly found food shopping to be a big challenge at first. However, I eventually came to realize just how much simpler avoiding any items packaged in plastic actually is. And then, I also noticed that plastic-free living had an added bonus: a fuller wallet. By only purchasing whole foods that come without plastic packaging, I was no longer "treating" myself to pricey junk foods.
Ready to reduce your plastic consumption? Yippee! Here are some grocery guidelines to get you started and a quick trick for using less plastic in your beauty routine.