Yes, Plants Have An Immune System & We Could Be Damaging It
mbg Contributor
By Caroline Muggia
mbg Contributor
Caroline Muggia is a writer, environmental advocate, and registered yoga teacher (E-RYT) with a B.A. in Environmental Studies & Psychology from Middlebury College.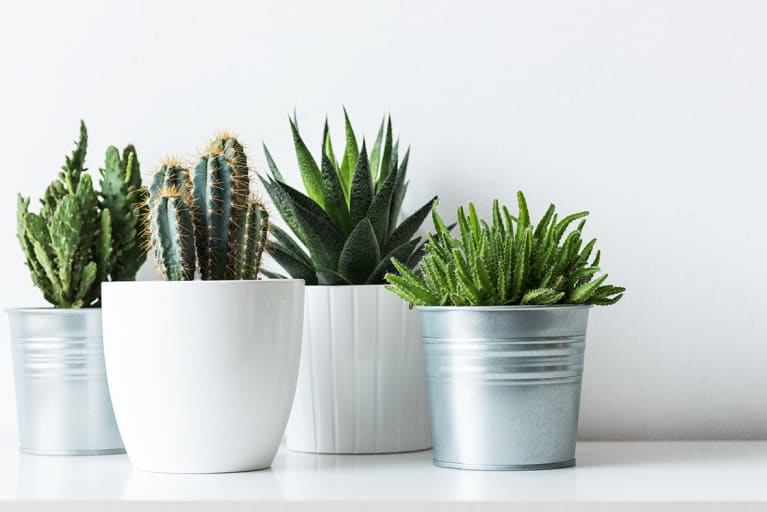 March 21, 2019 — 18:01 PM
Here at mbg, we're all about plants (plant-based eating, houseplants, at-home gardens, and plant-based skin care—we could go on!). Sure they are aesthetically pleasing, but plants also provide oxygen, which helps boost immunity, improve mood, speed recovery, and bolster productivity. We really can't do life without them, and that's why it's essential for us to care for them the way they do for us.
Researchers based out of Belgium and Switzerland have discovered that a group of enzymes called metacaspases are necessary to activate the immune response in plants (yes they have an immune system!) and that typical plant breeding strategies and pesticide use could be hindering this natural response.
Just like humans, when plants are hurt, their cells trigger an immune response to protect against infection and start the healing process. In this study, they used a laser to damage the roots of plants and uncovered a new healing process involving calcium, metacaspases and a peptide precursor protein called PROPEP1.
"Damage elicits high calcium levels in the cell interior that activate metacaspases. These metacaspases go to work on PROPEP1, which regulates the immune response and associated damage limitation efforts," explained lead postdoctoral researcher Simon Stael in a statement. To confirm their finding, they tested plants that did not have the metacaspases and found they were unable to activate the immune response.
So what's the big deal? Well, the standard practices of plant breeding or pesticide use could be unintentionally inhibiting the plant's immune system, leading to slower recovery. Plant breeding is the technique of combining plant seeds to create the most nutritious high-quality produce with the best opportunity for growth, but without knowing about these enzymes, farmers could be limiting their plants' resilience via damaging their immune system.
With information about the metacaspases and the immune process, farmers may be able to tailor breeding strategies to improve the plants' immune system.
Here's to supporting our plants' immune system so they can continue to do the same for us!