Plant Trends 2018: These Are The Ones You're About To See Everywhere
mbg Sustainability Editor
By Emma Loewe
mbg Sustainability Editor
Emma Loewe is the Sustainability Editor at mindbodygreen and the author of "The Spirit Almanac: A Modern Guide To Ancient Self Care."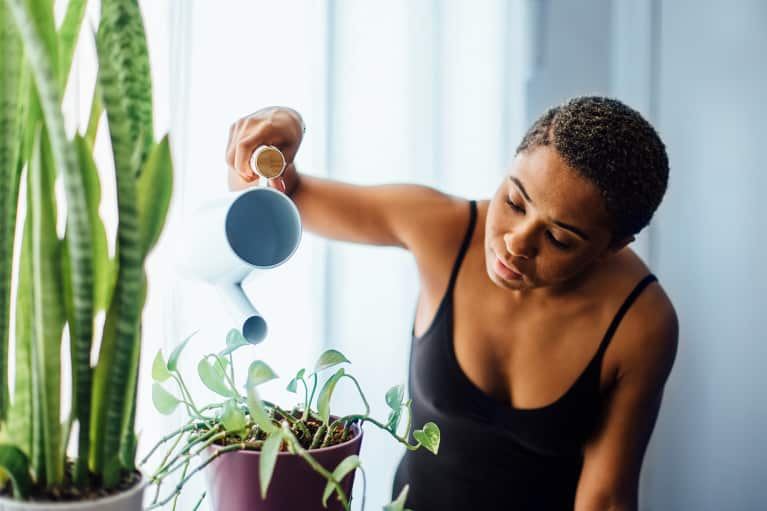 Early spring—when the sunlight starts to flood through our windows and the days somehow keep getting longer and longer—is peak houseplant season. Those weeks in April and May, when plants come out of winter's dormancy to drink up the sunshine, are the perfect time to play around with new types of greenery at home.
To ring in this magical point in the year, we reached out to plant shop insiders to find out what varieties they're starting to see fly off the shelves. Here are six plants that people are loving this year, and some care tips on how to help you turn them into lush, verdant showstoppers come summer: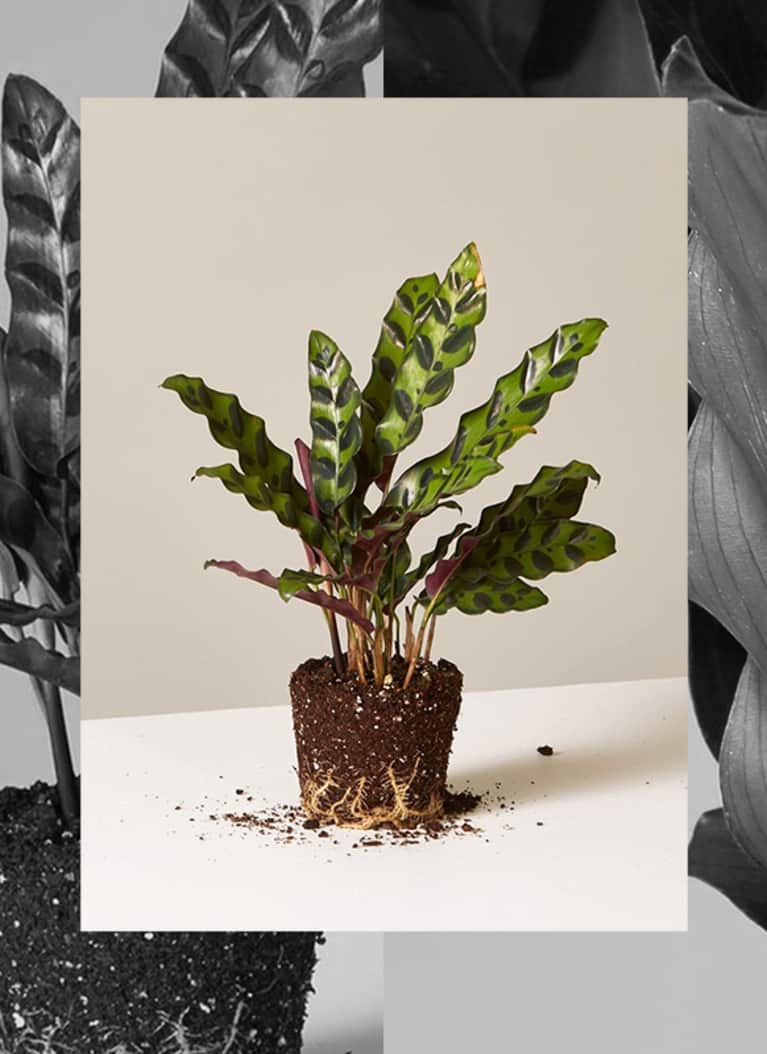 This year, Erin Marino of The Sill, a dreamy plant store nestled in NYC, has her eyes set on Calathea lancifolia. Nicknamed "prayer plant" because of leaves that move up and down with the sunlight, this striking houseplant thrives in humid environments that get a fair amount of light. Marino notes that it's also a great variety for pet owners since its leaves are considered nontoxic by the ASPCA.
2. Air plants, especially Tillandsia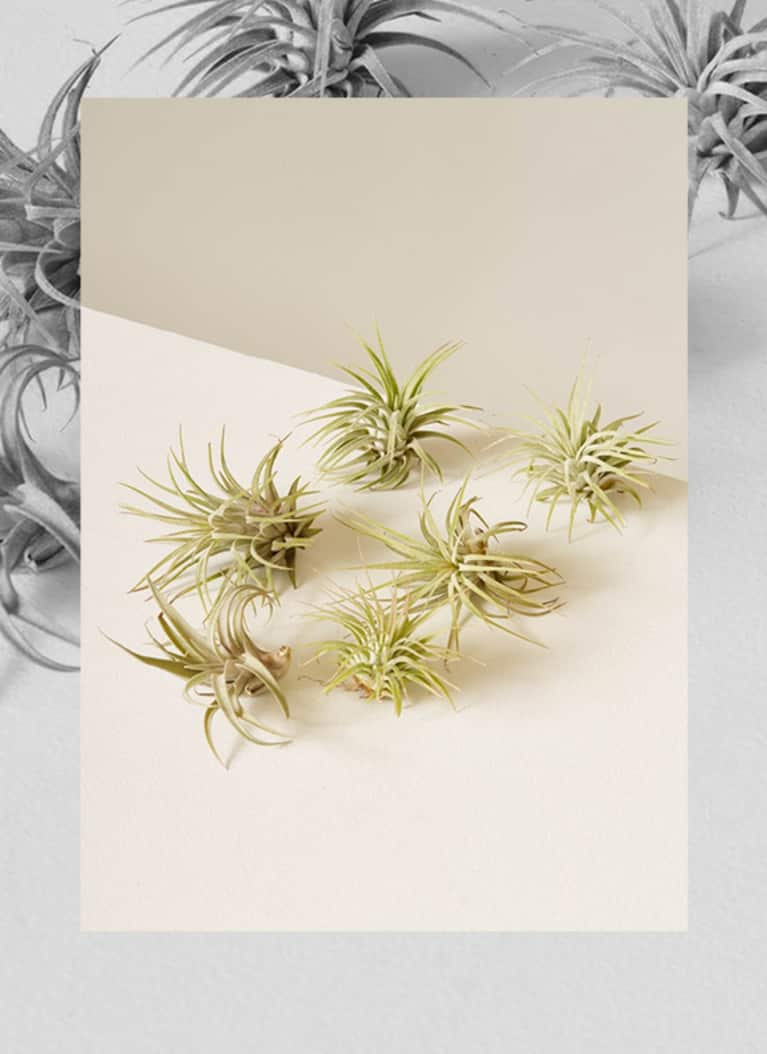 Jeanne Luna, the florist behind Luna Botanicals in New Orleans, has noticed that Tillandsia xerographica is a fan favorite this year. A type of air plant, these little guys don't need any soil to survive and instead pull nutrients out of the surrounding humidity. Free from the confines of a pot, Tillandsia can add some life to bare walls, peek out of a terrarium display, or live on a saucer or small plate. "Just make sure it receives bright, indirect light, and ample humidity," advises Marino. "It's a great pick for a bathroom that has a bright window! Mist it regularly in-between waterings, or set it up next to a humidifier."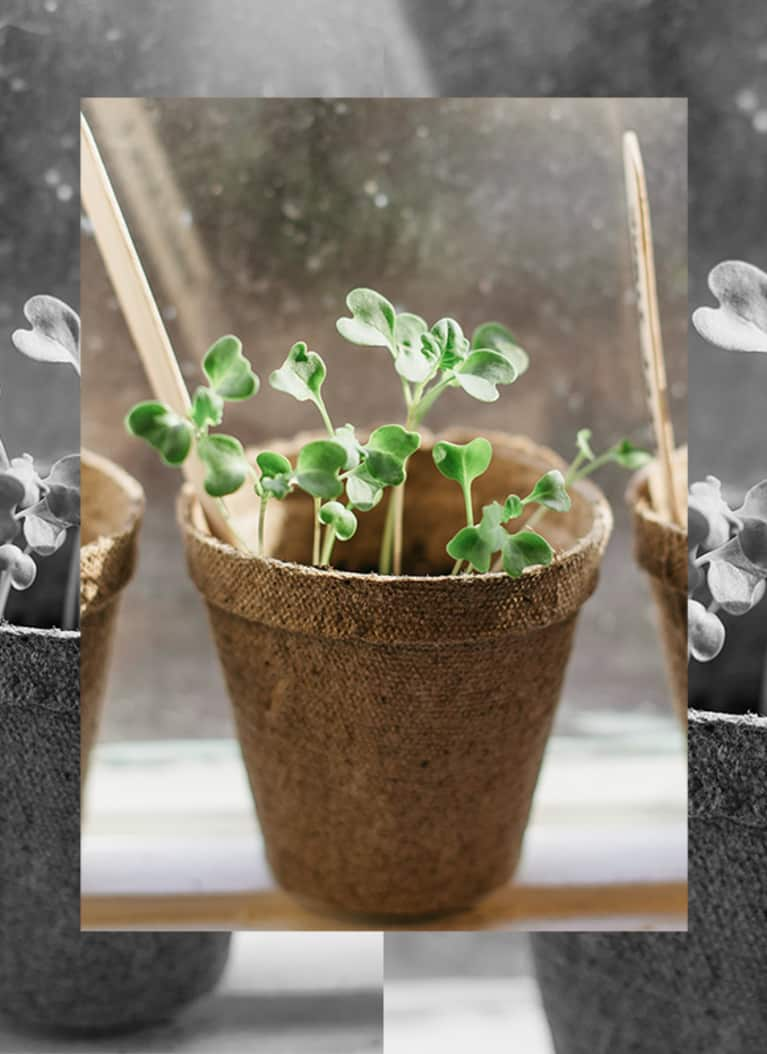 Herbs aren't the only thing you can grow on your windowsill display! Katie Rotella, who works for Burpee Plants, continues to see people trying their hand at home veggie gardening. "Today we crave new experiences in food—unique colors, flavors, textures. When we entertain our guests at dinner, to be able to say 'I grew that at home' adds to the story of the meal," she says. "Home veggie gardens also give you control over where your food comes from and offer a ton of personal satisfaction."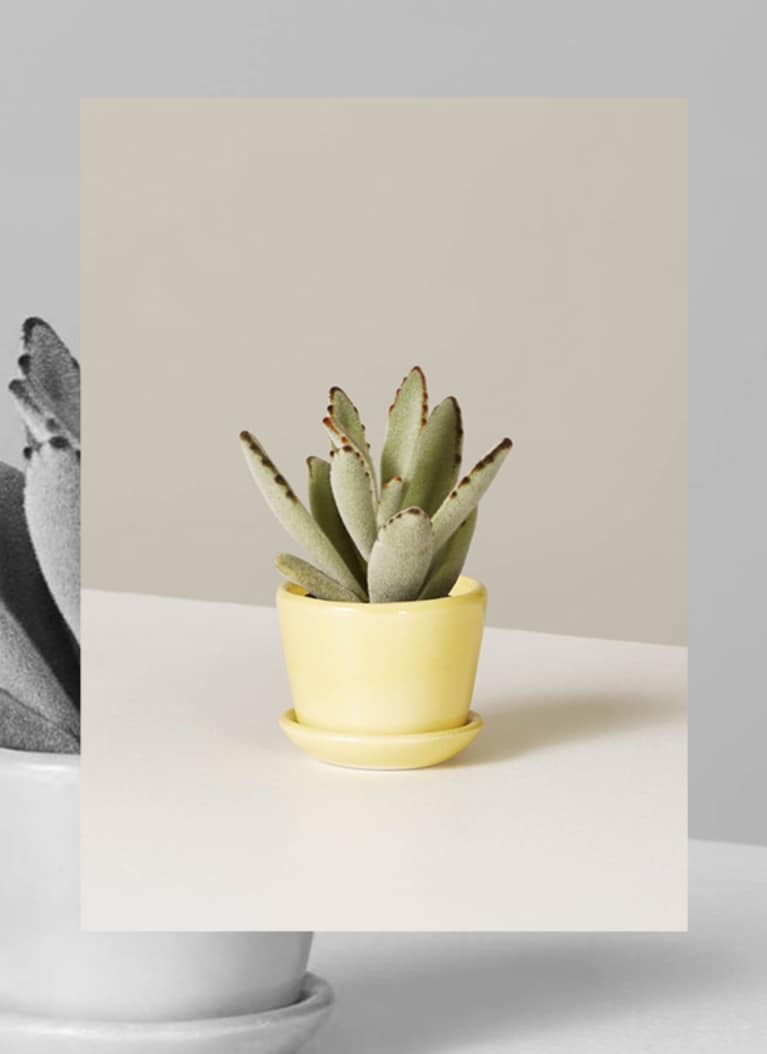 With a nickname like "panda plant," how could you go wrong? Kalanchoe tomentosa is a type of small, fuzzy succulent that dons dark brown spots at the edges. Marino explains that the extra fuzz acts as a sun blocker to cool down the plant and protect it from sun damage, so it can thrive in basically any bright, sunny spot you throw its way.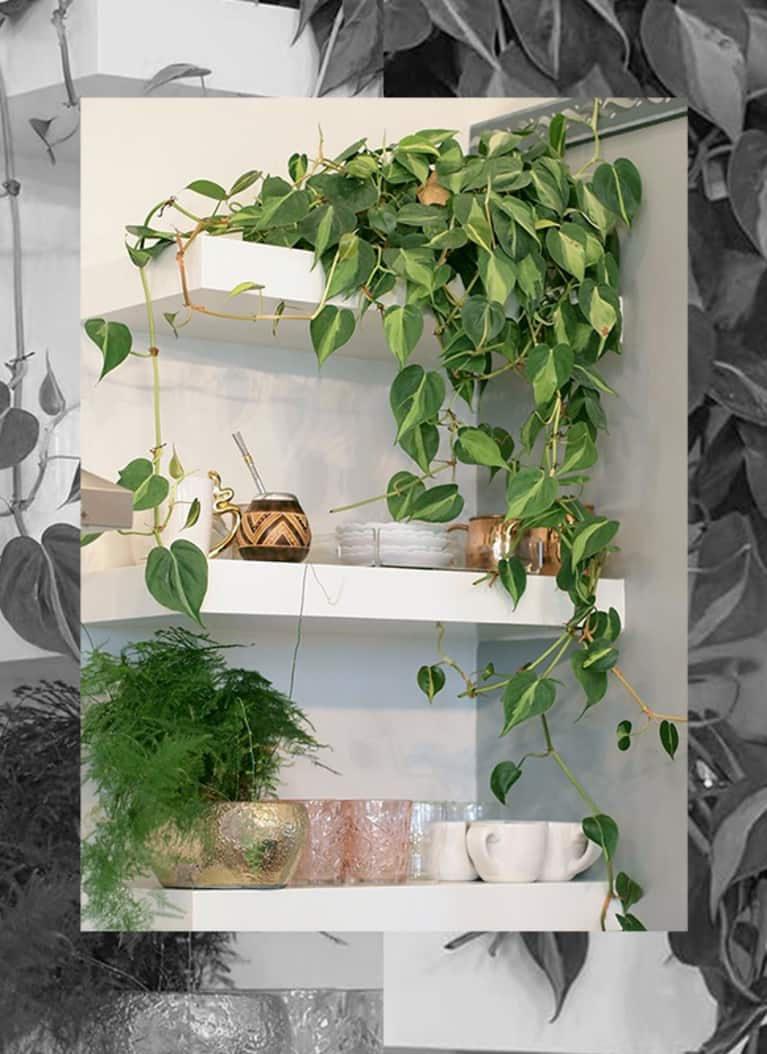 Lush, cascading greenery can make any shelf feel like a tropical canopy, and Luna has noticed that lots of people enjoy watching it take on a life of its own. Philodendron and pothos are low-maintenance plants that can quickly grow into lush trails with enough light and TLC. (For some more motivation to try this one out, check out Lee Tilghman, aka Lee From America's, incredible home office plant wall.)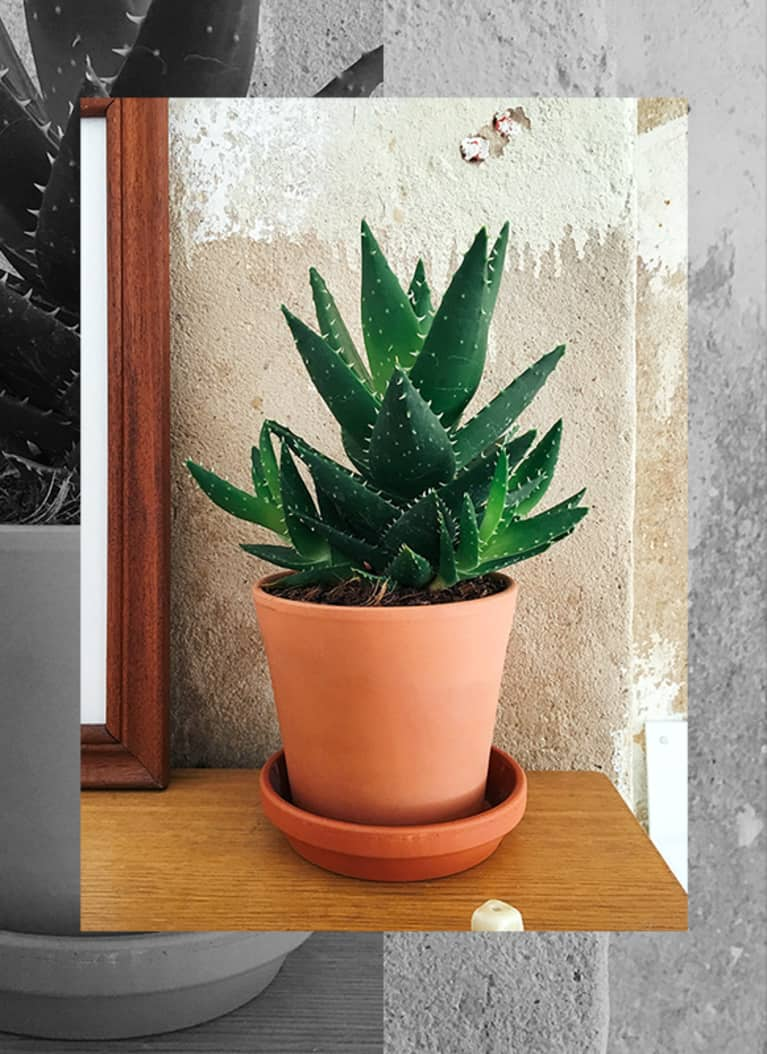 There's very little aloe can't do, and more and more people—Marino included—are starting to grow it themselves. "I didn't realize how underappreciated aloe is until I started growing it at home. As long as you have a spot that receives bright, direct light, it's insanely easy to grow—which is a good thing since I find myself cutting off a bottom leaf or two every few weeks during the summertime to help calm sunburn." Pro tip: Wait to water yours until you see wrinkles start to appear on its fleshy leaves.
Spring is also the best time to repot the houseplants you already have! Check out some tips on how to do so here.