This Minimalist Parisian Home Is A Plant Lover's Dream
mbg Sustainability Editor
By Emma Loewe
mbg Sustainability Editor
Emma Loewe is the Sustainability Editor at mindbodygreen and the author of "The Spirit Almanac: A Modern Guide To Ancient Self Care."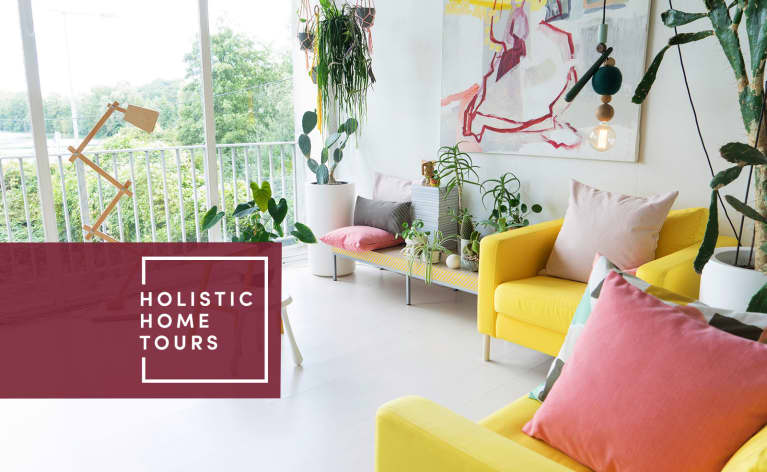 Judith de Graaff's home in Nogent-sur-Oise, a quick drive north of Paris, is 27 rooms of pure sunshine. The graphic designer and co-founder of the wildly popular Urban Jungle Blogg website (and epic Instagram of the same name) has brought her eye for color, design, and greenery to every ounce of her space. Let's take a look inside.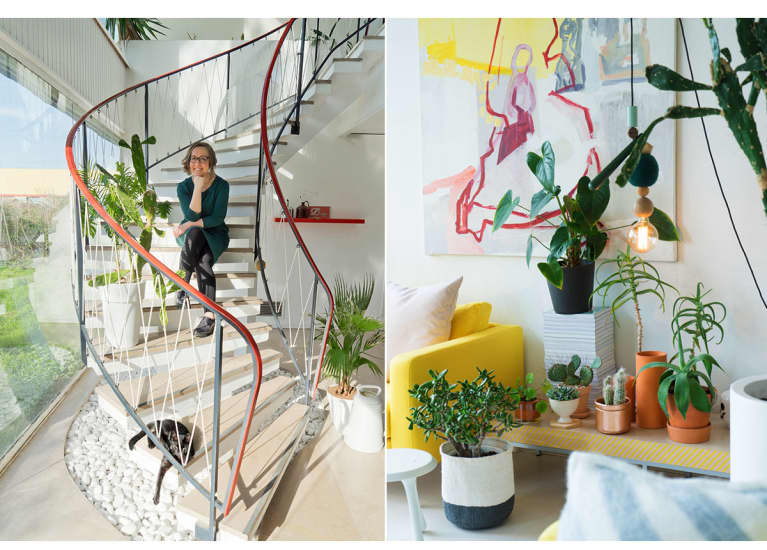 What are three words that describe your design philosophy at home?
Light, color, and comfort.
How does your home relax you? How does it motivate you?
Working from home is wonderful, especially when you have as much space as we do and you don't have to live where you work all the time. The light in our home is really its best feature; the windows are 3 meters high and the light flows in at all times of day and motivates me to capture its beauty with a photo. To relax, I tend to my plants. Digging in the soil is so soothing, and we're lucky to have a large indoor garden that I use as a greenhouse.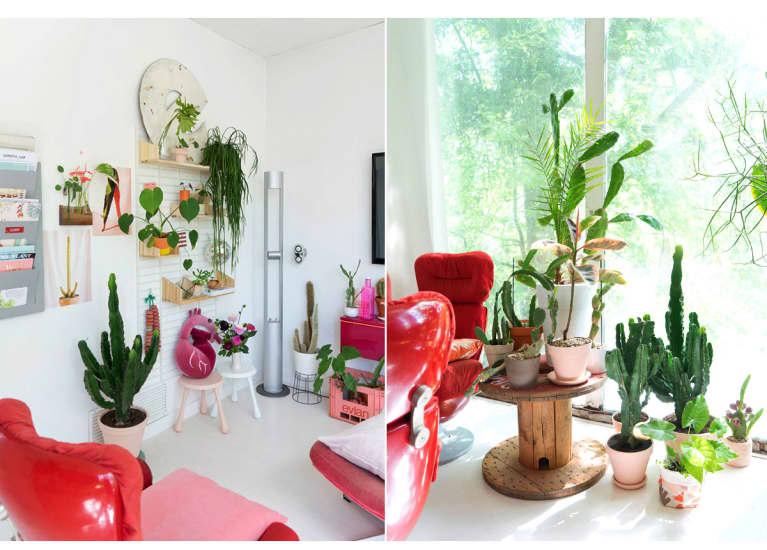 Favorite place to buy furniture? Accessories?
Anywhere, really! I buy online, in design shops, in thrift shops, when traveling. But I always try to buy consciously: only items that I really love and will use over a longer period of time. Which means I don't buy a lot of "trendy items." We still own most of the designer furniture we bought for our first home almost 20 years ago and still love it!
What noises can be heard in your home? What smells?
It's a mix of regular car traffic on the quay where we live, the boats that pass by on the river, the rowing teams that train on the river regularly, foxes playing (or mating) in the garden, and a mix of all kinds of birds. We have a woodpecker resident, a kingfisher, and a lot of greenfinches, tits, and sparrows. For the smells, it depends on the time of day. Sometimes you may smell something planty, then there's the occasional scented candle, fresh laundry, or the delicious food my husband prepares.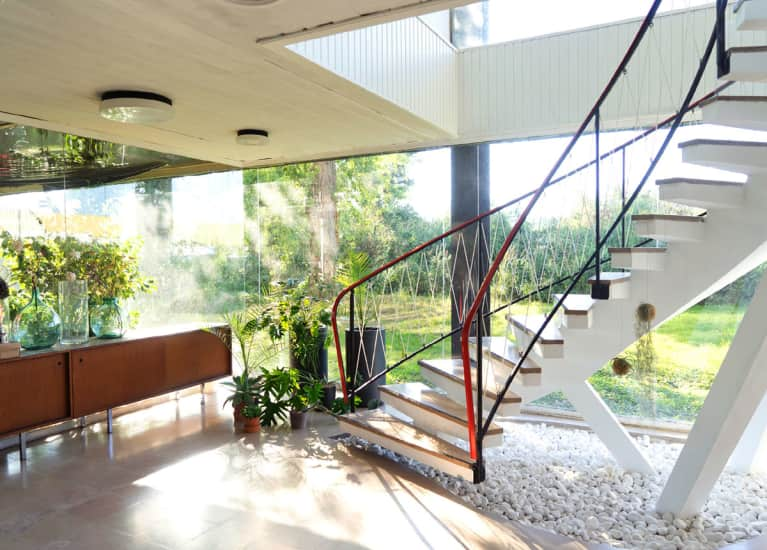 What's the oldest thing in your home? Newest?
The oldest is a wooden chair my grandfather had custom made for him just after WWII by a local timber for 5 Dutch guilders ($2.80). Quite a sum at the time! When I was young, my grandfather always sat in this chair in the kitchen, cutting apples for his grandchildren.
The newest item is probably the wood veneer table lamp from LZF Lamps. It's handmade in Chiva, Spain, and gives the warmest glow to our cinema room.
Favorite season in your home?
Spring or late summer. When the sun is bright and shines through our huge windows and you don't need a coat to go outside.
Coziest spot in your home?
Our cinema room. It's where my husband and I have our daily dinners, watch movies and series, and where I grow a lot of my plants. The light conditions here are pretty good, which allows them to thrive and grow.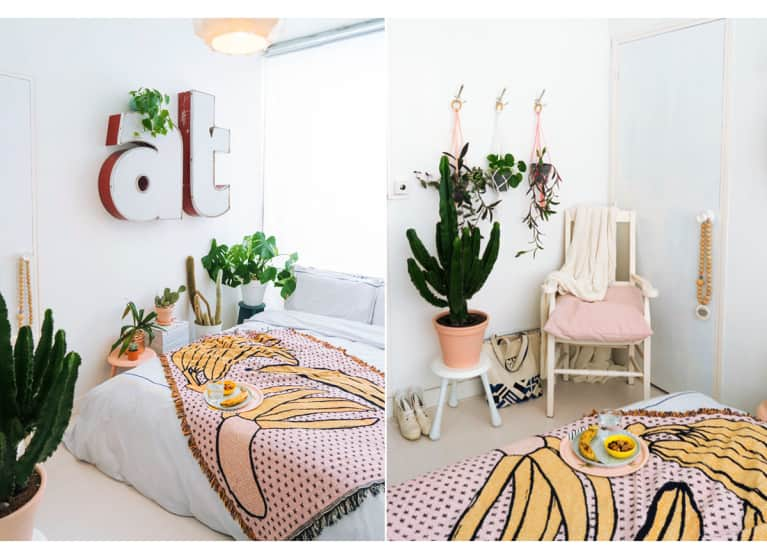 What's the most sentimental thing hanging on your walls, and what's the story behind it?
The postcards we receive from family and friends all around the world.
What's the best compliment you've ever received on your space?
That we live in a dream home!
You're moving to the South of France this year! What are you looking forward to about your next home?
I'm really looking forward to a new environment and adding more color to the floors, walls, and ceilings. Our current home is a white canvas, which makes it extra bright, but I'm ready for some bold color statements. Let's see what 2018 brings!
Want to bring some bright Parisian touches into your own space? Here are some ideas to get you started.