Plant-Based Iron Sources May Get A Boost From New Research
mbg Editorial Assistant
By Eliza Sullivan
mbg Editorial Assistant
Eliza Sullivan is an editorial assistant at mindbodygreen. She received a B.S. journalism and a B.A. in english literature from Boston University.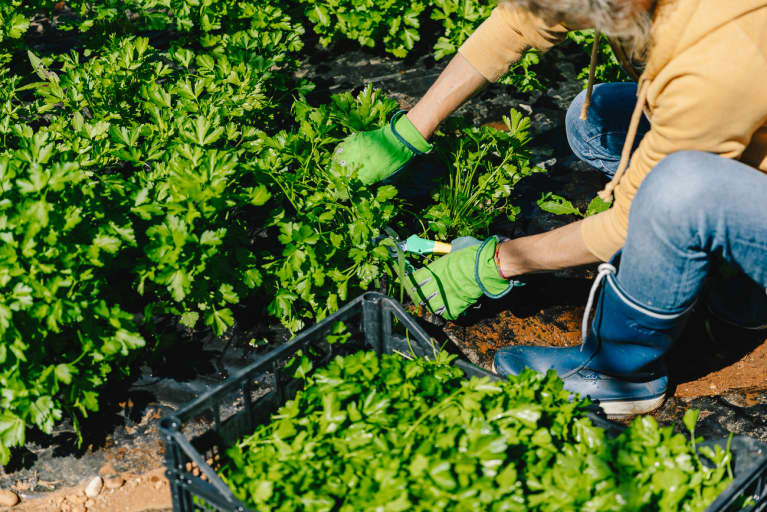 November 28, 2019 — 15:15 PM
Iron deficiency impacts about a quarter of the global population, making it one of the more prominent nutritional deficiencies (along with vitamin D, vitamin B12, and others). But a new study from Dartmouth College has found a way to increase plants' intake of iron through gene controls, offering a potential remedy for diets that are deficient in iron intake.
What did the researchers find?
The team at Dartmouth has been working for years to establish more knowledge about the process of iron transport and storage in plants. Iron is essential to the growth of the plants, but it's a fine line: too much can quickly become toxic for the plants, resulting in overregulation of nutrient absorption and therefore lower iron levels in plants.
In this particular study, researchers discovered a gene they termed URI. This protein controls the plant's roots' iron uptake through managing a chain reaction through the plant. URI is always present in the plant's structure, but switches on and off depending on the detection of iron levels.
"We have discovered a key regulator in one of the world's most important nutrient pathways," said Mary Lou Guerinot, Ph.D., a professor of biological sciences at Dartmouth and the senior researcher on the project.
But it was more than just discovering what the gene was: they also found out the intricate details of how it works, which is essential to applying the knowledge to projects going forward. "Not only did we find URI, we found the regions of DNA where the URI protein binds to allow the iron-uptake pathway to be expressed," said Suna Kim, a research scientist at Dartmouth who worked on the project.
Iron is an essential nutrient for human growth and development, too. And for us, it continues being important after we're grown, and deficiencies in this area are associated with symptoms like fatigue, weakness, headaches, and more.
"Foods in many of the staple diets around the world are not a good source of iron like red meat. This research discovery could provide iron for people who are not already getting it," said Guerinot.
Many of these staple diets focus on grains such as rice, wheat, and cassava, and half of the world's population lives on these diets. Because of the importance of iron, especially during pregnancy and early childhood, addressing the global iron deficiency at its root (literally) could help limit the prevalence of other health challenges later in life.
What's next for research?
The researchers hope to use this knowledge to develop a plant that doesn't restrict iron uptake, with the goal of developing a plant that has enough iron to benefit humans. Crops like rice, wheat and cassava, which are common staple foods, may be candidates for testing to use the researchers' findings to help decrease the rate of iron deficiency worldwide.
"If we can now figure out how to optimize the pathway, we could feed billions of people that suffer from iron deficiency—a huge problem especially for women and children worldwide," said Guerinot.
The previous research from this ongoing study did successfully result in some crops that accumulate more iron, but now more knowledge of how iron uptake is controlled may allow them to expand to other crops.
These iron-powered crops may not be readily available right now, but there's lots of other plant-based (and animal-based) sources of iron that can help combat iron deficiency now.