This Home Cleaner Is Made Entirely Of Plants
In an age when many home cleaners on the market are loaded with chemicals that are hard to pronounce, and even harder to imagine outside of a lab, a new natural cleaner hits shelves today—and it could mean big things for the industry.
Ode To Clean is a heavy-duty cleaning wipe that showcases hydrogen peroxide made entirely of plant sugars. It's the first consumer-facing product to be released by biotech startup Solugen.
"Hydrogen peroxide is recognized worldwide as a safe and effective cleaning ingredient but is incredibly dangerous and energy-intensive to create and transport," Solugen CEO Gaurab Chakrabarti, M.D., Ph.D., says in a news release. "[Solugen CTO Sean Hunt, Ph.D.] and I wanted to not only develop a technology that reduces the waste and pollution in the production process but also create a purer product that would be clean and safe to use in our homes with our own families."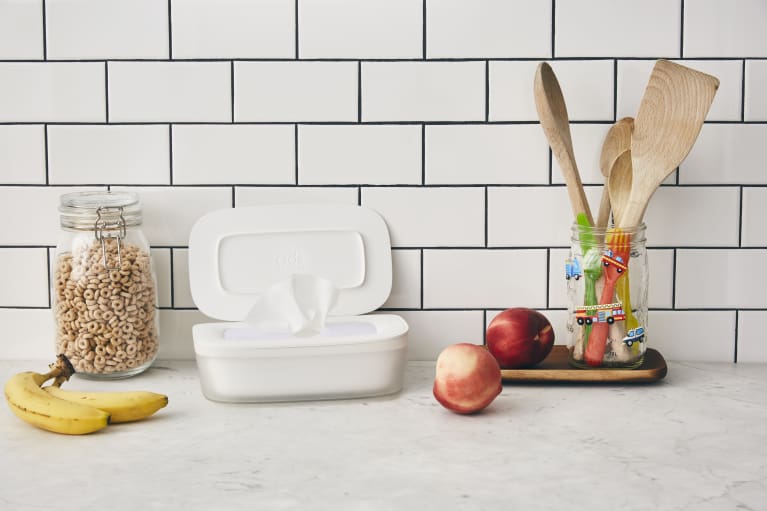 Hunt and Chakrabarti created their product by combining plant sugars from unused foods with water, air, and enzymes. The result is 100 percent biodegradable and compostable. Packaged in a sleek, unassuming container, the wipes smell vaguely like leaves—a far cry from the chemical-heavy odor of most disinfectants.
In addition to launching the new product line, Solugen is also announcing their first round of fundraising today, after collecting $4.4 million in seed funding. We're excited to see what the future holds for this innovation, and hope that its launch inspires a wave of products that offer consumers a way to be a little easier on the Earth.
Here's your cheat sheet for using nontoxic cleaners on everything.