The Unexpected Thing Putting Your Thyroid Health At Risk
Contributing Health Writer
By Gretchen Lidicker, M.S.
Contributing Health Writer
Gretchen Lidicker earned her master's degree in physiology with a focus on alternative medicine from Georgetown University. She is the author of "CBD Oil Everyday Secrets" and "Magnesium Everyday Secrets."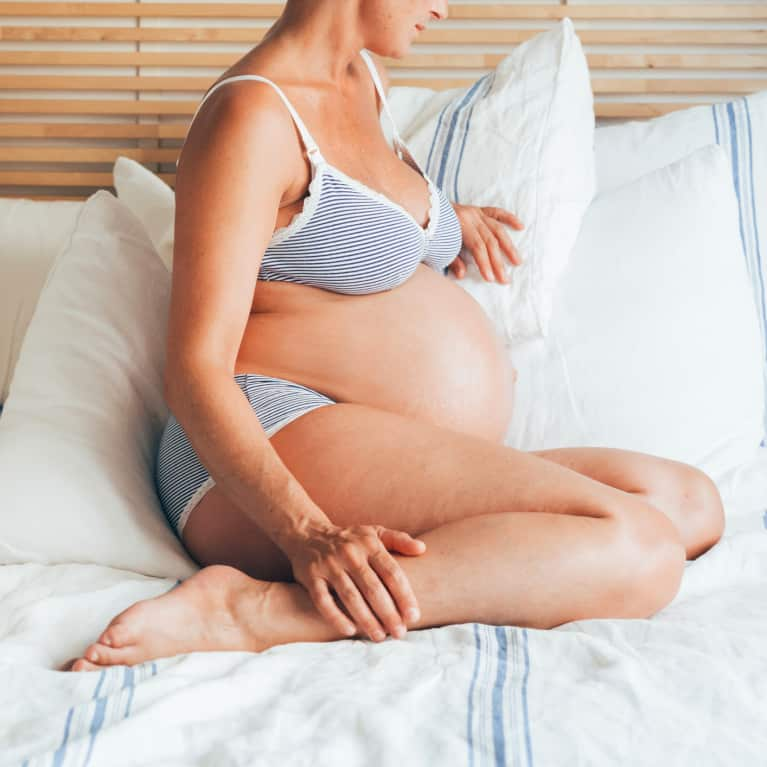 Ever feel like health news is too overwhelming, fast-paced, or hard to decipher? Us too. Here, we filter through the latest in integrative health, wellness trends, and nutrition advice, reporting on the most exciting and meaningful breakthroughs. We'll tell you exactly what you need to know—and how it might help you become a healthier and happier human.
Thyroid health is a big deal in the wellness world, and for good reason! Your thyroid is a master regulator in the body, controlling energy production, driving metabolism, and regulating overall health. But in order to protect our thyroid health, we need to know exactly what threatens it. A new study shows that early exposure to phthalates—chemicals found in many cosmetics and common household products—can lead to lower thyroid function children. Yikes.
Early-life chemical exposure and thyroid health.
The goal of the study, published in Environment International, was to determine the link (if any) between phthalate exposure and thyroid function. The researchers began by taking urine samples from women late in pregnancy and measuring for di-n-butyl phthalate, butylbenzyl phthalate, di-isobutyl phthalate, di(2-ethylhexyl) phthalate, and diethyl phthalate—which are all common phthalates. Three years later, the researchers tested the children's urine for the same chemicals while also measuring serum-free thyroxine (FT4) and thyroid-stimulating hormone (TSH).
The results showed a reverse and sex-specific association between phthalate metabolites measured in children and thyroid function—meaning that higher exposure was linked to lower levels of thyroid function in 3-year-old girls. Why is this important? Well, low thyroid hormones are associated with depression, anxiety, behavioral problems, and metabolic issues later in life—all things we obviously want to avoid. Interestingly, they didn't find the same connection for the baby boys, suggesting that girls are more sensitive to the negative effects of these chemicals.
Phthalates are bad news for your body.
Previous research has shown that exposure to these chemicals is linked to a lower IQ, asthma, and delayed mental development. And in general, phthalates are part of a group of chemicals called endocrine disrupters, meaning that they wreak havoc on our hormones. Now, researchers can draw a definitive link between exposure to phthalates (even as children and before we're born) and the thyroid gland, which controls hormones that are important for almost every aspect of our health.
So why not just avoid these chemicals altogether? Sadly, there are currently no laws that require companies to tell you whether or not there are phthalates in their product. But a good rule of thumb is that if you see "fragrance" on the bottle's ingredient list, you can assume phthalates are hiding inside. You can also download the Environmental Working Group's Skin Deep App, which is basically a big database that ranks cosmetic products, telling you exactly what's in them so you can make thyroid-friendly decisions.
Concerned about toxins and chemicals? Us too. Here are five new reasons to avoid phthalates and the worst cancer-causing ingredients in everyday products.