P&G Bought Natural Deo Brand Native. Here's Why That's A Big Deal
Contributing Wellness & Beauty Editor
By Lindsay Kellner
Contributing Wellness & Beauty Editor
Lindsay is a freelance writer and certified yoga instructor based in Brooklyn, NY. She holds a journalism and psychology degree from New York University. Kellner is the co-author of "The Spirit Almanac: A Modern Guide to Ancient Self Care," with mbg Sustainability Editor Emma Loewe.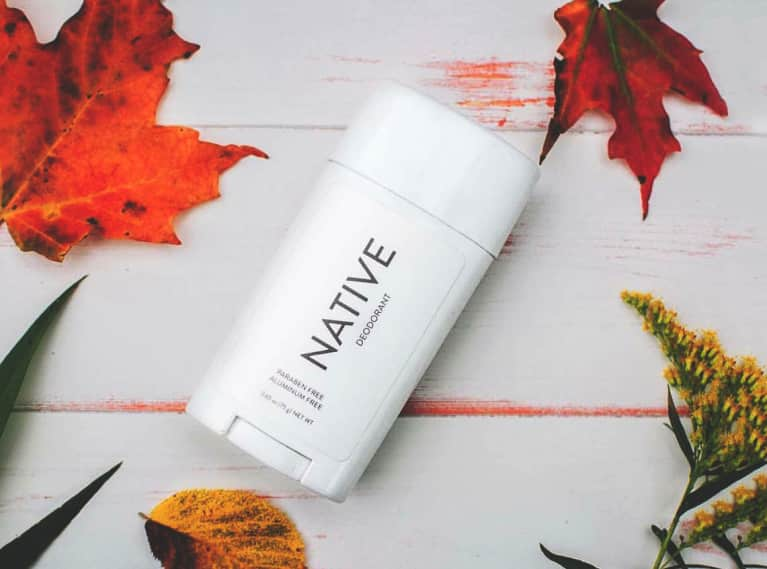 Natural deodorant brand Native was just acquired by personal care giant Procter & Gamble, as reported by CNBC. This is part of an increasingly pervasive, top-down trend in which major corporations are jonesing to add natural options to their personal care offerings in response to market demand. Earlier this month, Unilever unveiled an apothecary-inspired brand that, while not totally natural, was a huge step in the right direction and indicative of change to come.
Back in September, we proclaimed that natural deodorant would go mainstream as one of our top three beauty trends, and this is proof that the uptick in mainstream adoption is really just beginning. Native will join Secret, Gillette, and Old Spice as part of the rankings. At $12 per product, it's a departure from current offerings, but that's the point. Native offers consumers an arrowroot-powder-based formula that's aluminum-free and probiotic-friendly, helping to keep natural body odors at bay. Their range of sensitive products includes five different scents without baking soda, too.
For so long, one of the main pieces of advice natural beauty experts gave people with an interest in living a cleaner, greener lifestyle was to "vote with your dollars." Choose brands that align with your values—it's the best way to communicate your desires and needs to the ecosystem and economy. This is the living, breathing manifestation of that wisdom. The demand for naturals is higher than ever before, and big brands are beginning to take note.