The Most Important Reason To Eat Organic Has Nothing To Do With Your Health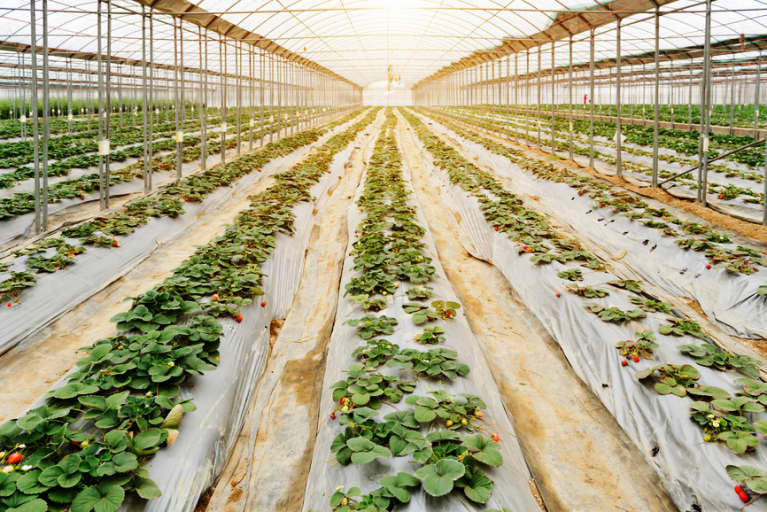 mbg is committed to giving you the inspiration, tools, and resources you need to make a real difference for climate change. And as signatories of the We Are Still In pledge, we'll be taking action right there with you.
I can clearly remember the burnt skin on his stoic face as he sat eating his meal. My aunt and I were sitting in the Sikh Temple, near her home in the state of Punjab in Northern India. We were sharing a communal meal when the farmer entered and sat across from us. Even though his expression was tired and his clothes were tattered, his gait was proud. You could immediately tell he was a man of integrity.
The farmers of Punjab have long held a reputation as hard, efficient workers who push through the worst of droughts and hardships with their grit. For generations, my family had worked for this community of farmers in order to secure a brighter future. The hard work paid off, and their families were able to thrive outside of the farming community and develop careers that took them far from their fields in Punjab.
It has always been shocking to me that we do not hold farmers in greater esteem, that we don't cherish their efforts and their spirits with more affection and gratitude.
As a child of a farming family, I know that Mother Earth can be doting at times, relentless at others. As a farmer, you are constantly vulnerable to a source that's so dynamic, and yet your work lies at the core of everyone else's survival. It has always been shocking to me that we do not hold farmers in greater esteem—that we don't cherish their efforts and their spirits with more affection and gratitude.
That day, I asked my aunt why this farmer's skin was so burned, and I could hardly fathom her answer. His skin was burned from the pesticide he used to keep his crops alive—the same crops that he would sell at a price so menial it would barely pay for his own family's food, let alone proper medical care.
There are various socioeconomic factors driving the use of pesticides on mass-grown crops. As a consumer it can be overwhelming, and at times expensive, to avoid feeding into the system. Many of us try our best to buy organic and avoid GMO products, but sometimes price and availability can stand in the way.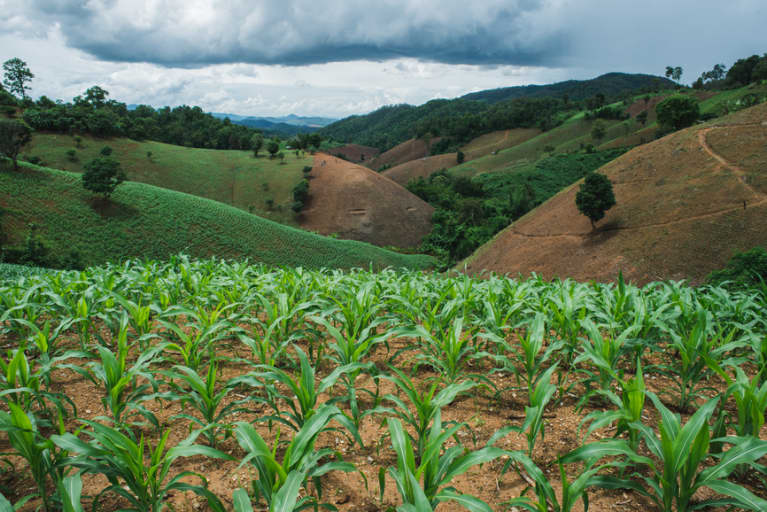 During my trip to Punjab that year, I had conversations with members of my own family about the history of pesticide use within our old farms. That was when I became aware of how my ancestors had fallen victim to the harsh side effects of pesticide application. It altered not only our bodies and our crops but our entire landscape. Once neighboring farms had given into demands of mass crops, the pesticides affected our sugar cane, and the mango trees stopped growing fruit. The crops grown for feed for our livestock was making them ill. Our land eventually became barren and my ancestors were forced to purchase farming land elsewhere for crops that were safe to consume. It was the contamination of our land that turned the next generation away from the family business.
I returned to the United States after my Punjab homecoming, settling down near Chicago. With the thoughts of pesticide use still heavy on my mind, I knew I had to start an organic garden of my own. Tending to this garden would ensure that my food was healthy, but beyond that it was a way of maintaining a connection to the once-organic farms of my family's past. In the process I would pay homage to the farmers who fought to survive on the harsh cusp of providing for others while providing for themselves.
My farm has taught me about the symbiotic relationships within nature and shown me the vulnerability of our food supply. Maintaining it has not been easy. I have struggled to keep out contamination from neighbors who choose to chemically treat their lawns, and all kinds of diseases, critters, bugs, and weather patterns have hindered my efforts.
Yet I find it bittersweet when any kind of hardship strikes within my 400-foot space. This small patch of land represents my effort to connect and understand those who came before me. It represents my gratitude for my ancestors who farmed to survive so I wouldn't have to. It has become my prayer ground to them, to Mother Earth, and ultimately to all the farmers with burnt skin.
If you want to be part of the solution, check out the Pesticide Action Network, take on Beyond Pesticide's Actions of The Week, and avoid the produce on the Environmental Working Group's Dirty Dozen list.