PepsiCo Just Donated $10 Million To This Surprising Green Cause
PepsiCo is searching for a million-dollar idea that will get more people to recycle. Well, a $10 million idea, to be exact.
This morning, the PepsiCo Foundation announced that it will donate $10 million to the Recycling Partnership, a nonprofit that raises money from the private sector and puts it toward recycling innovations around the United States.
The PepsiCo commitment will be the largest recycling pledge in the company's history.
"The truth is that only half of Americans can recycle at home as easily as they can throw something away," Keefe Harrison, the Recycling Partnership's CEO, exclusively tells mbg. In some areas of the country, a lack of infrastructure and resources means no curbside pickup—which often means recyclables end up in the trash can. "We're working on resolving this problem first and then helping communities with recycling programs make big improvements."
So far, the Recycling Partnership has helped 600 communities, from small towns to big cities like Chicago, design and distribute more household recycling bins and educate locals on how to use them effectively.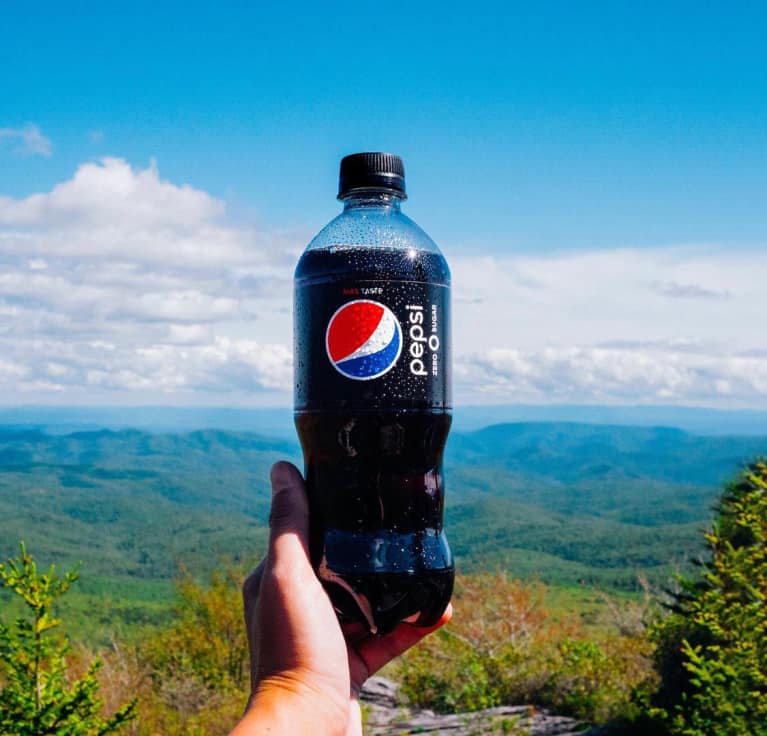 There's a business case to supporting groups like these: Putting money behind recycling initiatives means more recycled material to work with and fewer new plastics that need to be created. PepsiCo is hoping that by helping clean up the recycling industry, it will influence other food and beverage companies to do the same. Today, the company took out a full-page ad in the New York Times calling on other businesses to help them raise another $15 million for the Recycling Partnership over time. If this campaign achieves the combined $25 million it sets out to, Harrison says it will help 25 million more families nationwide start to recycle.
Harrison notes that Coca-Cola is another major company that her group works with, and she's heartened to see competitors like Coke and Pepsi coming together over a common good. "From an environmental perspective, that really warms my heart. We work hard to be a safe space for competitors to work for the environment together and bring as many people to the table as possible."
McDonald's and Starbucks make up another duo that recently formed for the sake of the planet. Earlier this month, they announced plans to work together to design a recyclable, compostable to-go cup for the food industry. Three cheers for unlikely green teams.
Not sure if you're recycling correctly? Check out this 101 guide.