mbg Is Doubling Down On Climate Change. Are You In?
mbg Editor-At-Large
By Olessa Pindak
mbg Editor-At-Large
Olessa Pindak is the editor-at-large at mindbodygreen. Formerly the executive editor at Prevention, she's worked at Condé Nast, Rodale, Martha Stewart Living Omnimedia, and more.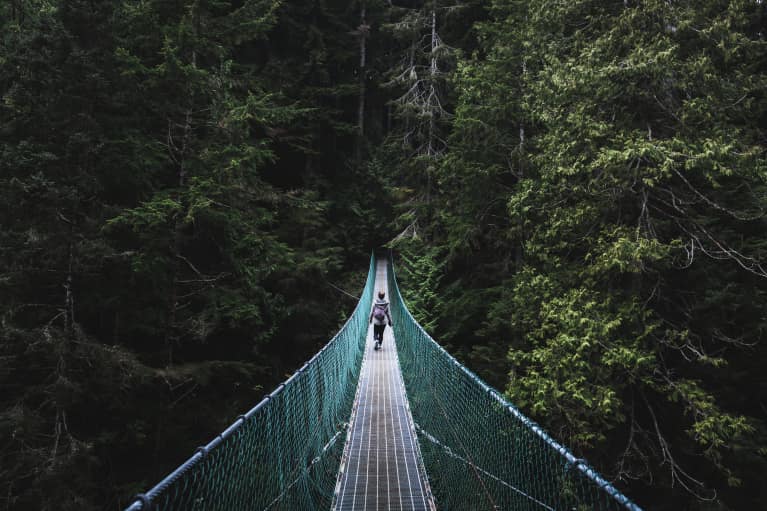 Our editors have independently chosen the products listed on this page. If you purchase something mentioned in this article, we may
earn a small commission
.
Our founder and CEO Jason Wachob built this company on the philosophy that we are all interconnected and that our personal health can only be as vibrant as our planet's. As he says, "Mental, physical, environmental: It's all one; hence mindbodygreen is one word, not three." And that's why the United States' exit from the Paris Climate Agreement has shaken us to our core.
The careful triangle of mental, physical, and environmental well-being is being threatened, and it's up to us to do something about it. Starting this week, we'll be ramping up our sustainability coverage even more, giving you the tools and resources needed to make a change.
We'll be breaking down some of today's most threatening environmental issues and outlining what you can do to help. We'll introduce you to companies that are doing great things, profile luminaries in the sustainable movement, and share the small changes we're personally making every day right here in the mbg office. And since gratitude is what we're all about, there will be heartfelt celebrations of parks, nature conservancies, and outdoor adventures that remind us all of the precious resources we're fighting for every day.
"We firmly believe that the only way we will save our planet is by joining together to make it happen."
This week, look for your ultimate guide to sustainable fish and a breakdown of the issues facing our water for World Oceans Day. Then stay tuned here and follow along as we continue to unwrap the issues facing our planet—and the solutions.
Despite last week's Paris Climate Agreement news, we've been so inspired by everyone—from individuals to corporations and even cities—who have pledged to take up the cause and remain engaged in this vital movement. And while there are many reasons to feel frustrated, we firmly believe that the only way we will save our planet is by joining together to make it happen. As our friend Paul Hawken, author of Drawdown, once said, "This planet came with a set of instructions, but we seem to have misplaced them. If you look at the science about what is happening on earth and aren't pessimistic, you don't understand the data. But if you meet the people who are working to restore this earth and the lives of the poor, and you aren't optimistic, you haven't got a pulse."
Over here, we're rolling up our sleeves, turning off the A/C, and getting ready to do the real work. We believe the power to protect our planet is in our hands. Are you with us?