This Surprising Personality Trait Is Linked To A 15% Longer Life Span
mbg Editorial Assistant
By Jamie Schneider
mbg Editorial Assistant
Jamie Schneider is the Editorial Assistant at mindbodygreen with a B.A. in Organizational Studies and English from the University of Michigan. She's previously written for Coveteur, The Chill Times, and Wyld Skincare.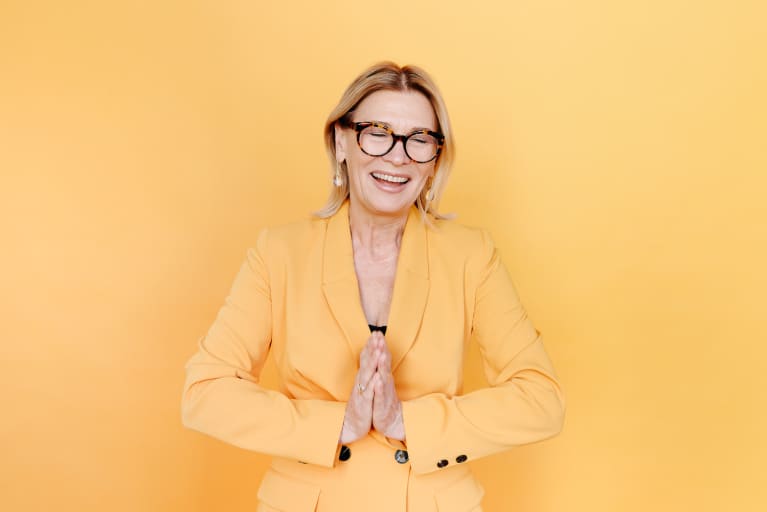 August 26, 2019 — 19:05 PM
Can you think your way to a longer life? Researchers at Boston University School of Medicine seem to think so, as they recently found that more optimistic individuals may have significantly longer life spans.
In the study, published in Proceedings of the National Academy of Sciences, scientists surveyed 69,744 women and 1,429 men on their levels of optimism over the course of 10 years for women and 30 years for men. They found that individuals with a higher level of optimism had an 11 to 15% longer life span, as well as had 50 to 70% greater odds of reaching 85 years old.
There are many reasons having a positive mindset could contribute to a longer life span. The researchers propose that optimistic people might have been able to balance their emotions more effectively, or perhaps they could easily bounce back from some of the many stressors that life had to offer. No matter the reason, it's clear that there is a correlation between a positive outlook on life and—well, more life.
Here's how—and why—to work more optimism into your life.
This research could have implications on how we view and treat the aging process. Rather than focusing on what we shouldn't do—don't eat this, don't drink that—it could shift the dialogue toward more positive steps forward.
"While research has identified many risk factors for diseases and premature death, we know relatively less about positive psychosocial factors that can promote healthy aging," Lewina Lee, Ph.D., one of the authors of the study, explained in a news release. Maybe this is the optimistic wake-up call we all need.
You're probably thinking, "What if I'm not optimistic enough? Am I doomed?" According to Lee, our sense of optimism isn't fixed. We can become more optimistic through methods like starting a gratitude practice, which has been shown to increase happiness and prevent disease, and self-affirmation therapy that works to boost confidence and performance levels.
So maybe that positive affirmation mantra you chant in the mirror every morning isn't that weird after all. Those extra moments of daily positivity could mean great things for your longevity.