This One Question Can Set You Up For Your Greenest Year Yet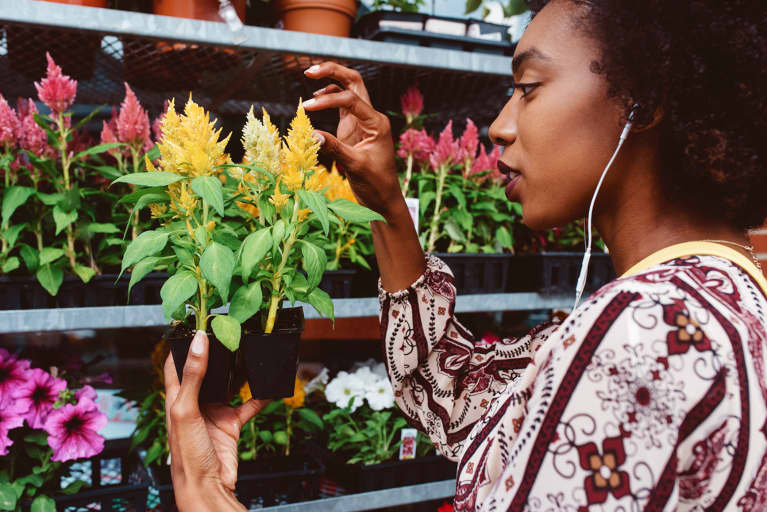 As mbg moves forward into a new year with our new mantra, You. We. All—a testament to the idea that true wellness can only come from a healthy planet—we can't help but reflect on all that we learned in 2017.
It was an exciting year in sustainability, to say the least. We watched the country's first climate museum take shape, saw the renewable energy market take off, and cheered on massive corporations as they adopted impressive green pledges. We spoke to the scientists rebuilding our coral reefs, the schoolteachers reconnecting our kids to nature, and the environmentalists dreaming up solutions to global warming, and they all agreed on one thing: Individual action can change the world.
While the planet is in a perilous place right now, we all have a role to play a role in nursing her back to health. And we can start by reevaluating our relationship with our stuff. One of the biggest drivers of climate change is the sheer amount of items that we humans buy and the lengths they travel to get to us.
So, this year, let's all try and be a little better. Let's shop locally and support brands that we know are doing good work. Let's invest in one high-quality item instead of five cheap ones. Let's consider how we're throwing things away and see if we can give them a second life instead. Let's keep going back to one question:
"Where did this come from, and where is it going when I'm done with it?"
If you approach everything you spend money on from this place—the produce you pick up in the grocery store, the dress you order online—it will make you more curious about what you're buying, at the very least. And it could even end up inspiring a shift in behavior, a movement toward purchases that are more sustainable in the long run.
Together, let's make 2018 the year that the climate discourse shifted, and the world started to get its act together.
Keep checking in to mbg this year for more actionable advice on how to live a greener, cleaner life, one decision at a time.