New Study Says One Egg A Day Won't Affect Cholesterol
mbg Editorial Assistant
By Christina Coughlin
mbg Editorial Assistant
Christina Coughlin is an editorial assistant at mindbodygreen. She graduated from Georgetown University in 2019 with a degree in psychology and music.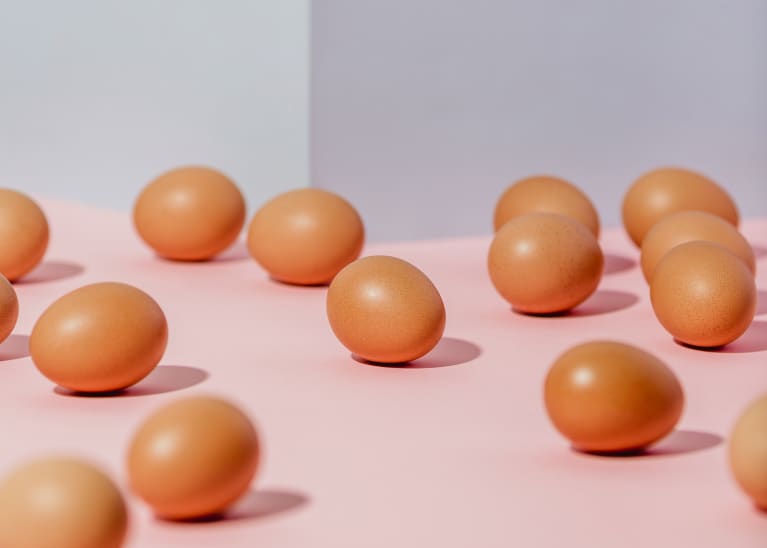 January 28, 2020 — 10:31 AM
With the recent drama regarding the health content of eggs and how they may affect cholesterol, everyone has been wondering what the truth is.
Researchers at McMaster University decided to put an end to all the controversy with a meta-analysis of data looking at eggs and heart disease.
What did the research find?
Researchers compiled data from three large, long-term studies where the egg consumption of individuals was compared with blood cholesterol and its components, plus risk of cardiovascular events and early death. The results showed that one egg a day had no negative impact on health.
"Moderate egg intake, which is about one egg per day in most people, does not increase the risk of cardiovascular disease or mortality even if people have a history of cardiovascular disease or diabetes," says researcher Mahshid Dehghan, Ph.D.
How applicable are these results?
The data from the studies involved 177,000 people from 50 countries spanning six continents at different income levels, so we think it's OK to say that these results are widely applicable.
While we finally have the proof that moderate egg consumption is perfectly healthy, it's important to understand the essential word from this conclusion: moderate. Everything in moderation is a good rule to abide by, with eggs and beyond.
It's also important to note the study doesn't provide any guidelines for egg preparation, so remember, cooking the egg with unhealthy fats may not be the healthiest option out there.
There are many wonderful ways to enjoy eggs and incorporate them into your diet: put them in your oatmeal (yeah, you read that right), toss them in a burrito, or throw a boiled egg on your salad.