6 Things You Need To Know Today (October 5, 2017)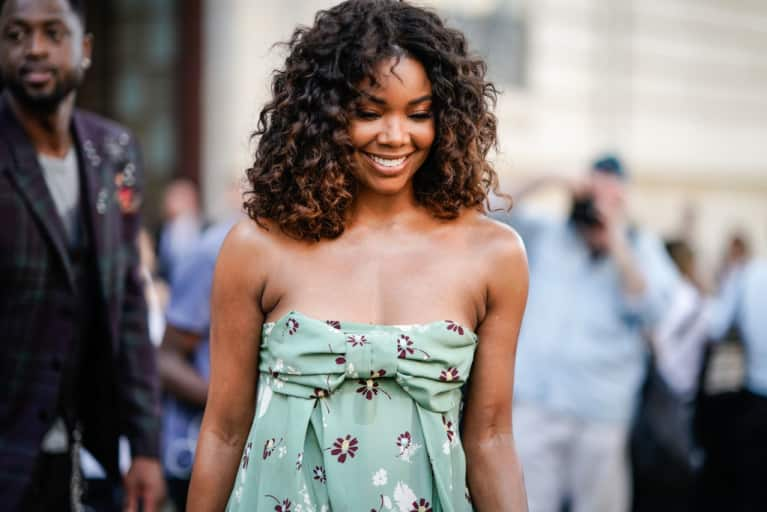 October 5, 2017 — 9:15 AM
1. Gabrielle Union is bravely sharing vulnerable details about her struggles with fertility.
In her new book, We're Going to Need More Wine, actress Gabrielle Union reveals that she's had eight miscarriages through her long struggle with infertility. "For three years, my body has been a prisoner of trying to get pregnant," she writes. (Daily Mail)
2. And the Nobel Prize in chemistry goes to...
The three scientists who developed something called cryo-electron microscopy, which helps researchers take pictures of living things at atomic scales. This technique has been used to make images to target cancer drugs and better understand the Zika virus. (Vox)
3. It is possible to undo childhood trauma with the right care and attention.
Priscilla Chan (yes, Facebook CEO Mark Zuckerberg's wife) and her business partner Michelle Liu opened The Primary School one year ago as a way to address an underserved population—low income, high-need children. Their system combines education and healthcare, aiming to give each child attention for physical conditions like asthma and/or mental health issues, undoing "toxic stress" responses brought on by living in poverty, parental mental illness, and/or emotional abuse. Reflecting on their first year, the duo says that the progress they've seen supports the research in the area—in other words, their vision is a huge success. Bravo! (CNN)
4. Does switching to grass-fed beef and dairy products really help the planet?
According to a new report led by researchers at the Food Climate Research Network, there's no evidence that only eating grass-fed beef and dairy actually reduces your carbon footprint. "Switching to grass-fed beef and dairy does not solve the climate problem—only a reduction in consumption of livestock products will do that," explains one of the report's authors, Pete Smith. (Science Mag)
5. Essential oils are becoming a mainstream household staple.
As more people start to investigate the therapeutic aspects of essential oils, they've gained appeal beyond the urban, coastal wellness cohort. These days, you can find them in nearly any drug store, at low price points. This is super exciting, but always be sure to do your research before choosing a blend! (The New Yorker)
6. More people than ever are buying organic.
Half of US consumers are more likely to buy fresh produce if it's organic. While price and skepticism about authenticity continue to be barriers to entry when it comes to consumer interest in purchasing organic, the amount of people buying organic food continues to grow year over year. (FoodDive)