6 Things You Need To Know Today (October 4, 2017)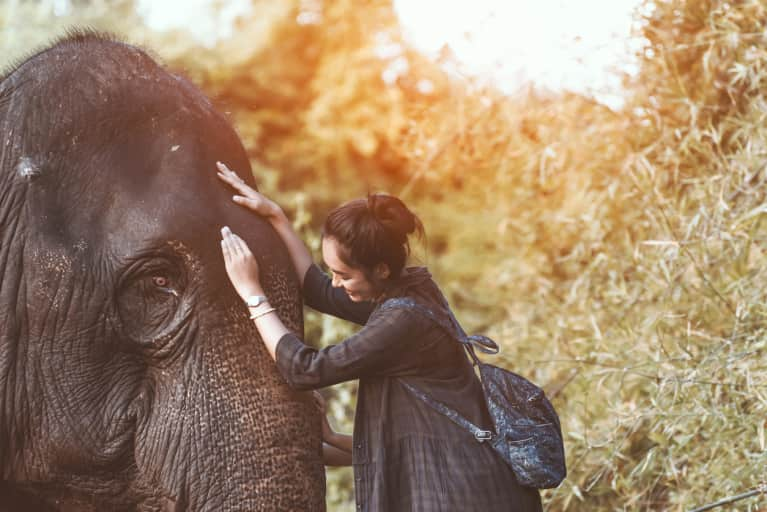 October 4, 2017 — 9:00 AM
1. Happy World Animal Day!
Today is an occasion to celebrate the animals in our lives and raise awareness about organizations fighting animal cruelty. Some simple ways to get involved in the fun include sharing selfies you take with your pets, donating to nonprofits like the ASPCA, or buying apparel that benefits animal rights charities.
2. Meet the new super-sustainable (and vegan) jerky!
A new company is serving up kelp jerky as a sustainable, environmentally friendly alternative to meat jerky. "Seaweed sucks five times more carbon out of the water than land-based plants do out of the air. The farms act as artificial reefs for hundreds of species that have now returned to the shorelines, and they also act as storm surge protectors breaking up waves before they hit the beach," says the founder, Boyd Meyers. As for the taste? Well, Richard Branson found it "rather delightful." (Fast Company)
3. This is how world-renowned relationship expert Esther Perel wins at life.
New York Magazine asked the best-selling psychotherapist (and mbg class instructor!) to dig into her compartmentalization techniques, share what she's finally reading now that she's finished her book, and spill how she stays in shape amid her crazy schedule. (The Cut)
4. Stella McCartney set an example for the entire fashion world by advocating for resale and consignment of her wares.
McCartney and The RealReal, an online designer consignment boutique, are partnering to raise awareness about how consigning can reduce clothing waste. Eighty billion new articles of clothes are made each year, and 75 percent ends up in a landfill—McCartney's efforts are just the beginning. In a statement about the partnership, McCartney said, "This is key in our commitment to becoming part of a more circular economy. By ensuring that our products are used for the entirety of their life cycle, it is possible to begin to slow down the amount of natural resources currently being cultivated and extracted from the planet for the sake of fashion." (Fashionista)
5. Want to age well? Take fewer showers.
If you want to age gracefully, here's something to consider: 76-year-old fashion designer Vivienne Westwood's showers are few and far between. "She only takes a bath once a week. That's why she looks so radiant," her husband Andreas Kronthaler said, adding that he only takes a bath once a month. A healthy microbiome at work! (TreeHugger)
6. Bad sense of smell? It could be more than that.
Researchers from the University of Chicago tested the noses of over 3,000 men and were able to correlate a poor sense of smell with a heightened risk of dementia. The scents they chose for the experiment? Orange, leather, peppermint, rose, and fish. (NYT)