6 Things You Need To Know Today (October 3, 2017)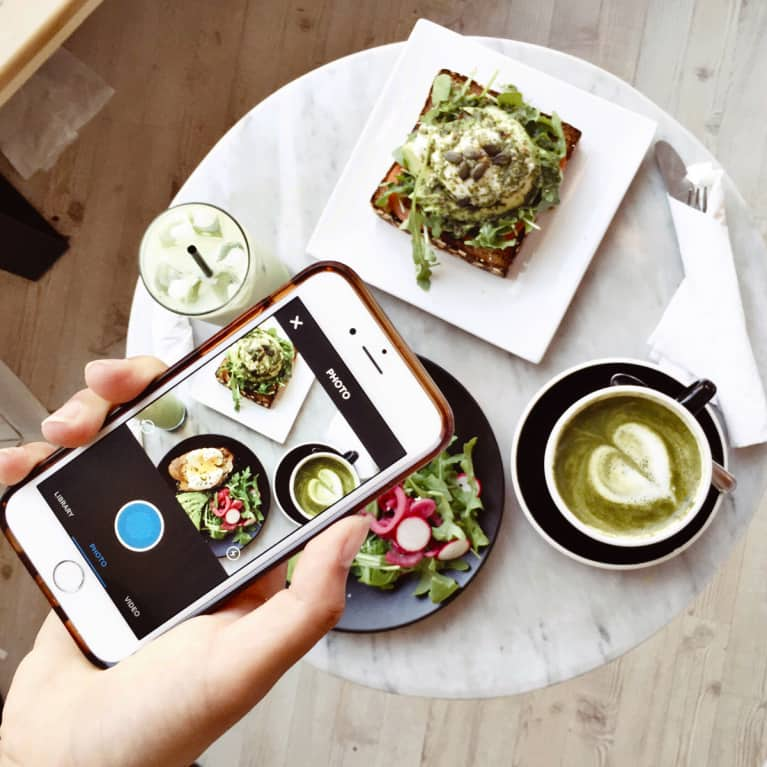 October 3, 2017 — 9:00 AM
1. An NYC restaurant is taking a hard stance against cellphones.
Hearth, a nourishing NYC restaurant helmed by Marco Canora of bone broth fame, has introduced phone boxes to help diners disconnect from cellphones while eating. The unobtrusive boxes won't be required but simply available to customers looking for a more mindful dining experience. "We want people to have an experience that is calm, and this is the way to help get there," says Marco. (Eater)
2. And the Nobel Prize goes to...
Jeffrey C. Hall, Michael Rosbash, and Michael W. Young—scientists who made groundbreaking discoveries about the mechanisms controlling the circadian rhythm, also known as our biological clock. (NYT)
3. If you teach your body not to eat when you're hungry, it might start thinking it should get food when you're full.
In tests performed on rats, when the animals were conditioned to expect tasty treats while full and no treats while hungry, the rats began to press the lever only when full. In other words, we may be able to teach our bodies to perceive fullness as hunger pangs. The implications of this for weight-loss strategies could be significant. (EurekAlert)
4. Dream deprivation might be at least as bad for you as sleep deprivation.
The increase in the use of alcohol, cannabis, and antidepressants to treat stress and sleeplessness, along with the negative impact of the use of artificial light, have contributed to not only a loss of sleep but a loss of REM sleep (the sleep state in which we dream), in particular. Some medical professionals believe this dream shortage can contribute "to illness, depression and an erosion of consciousness." Just one more reason to prioritize that shut-eye. (Reliawire)
5. Here's what this trainer has to say to everyone who tells her that "weightlifting isn't feminine."
Trainer Kelsey Wells consistently gets comments on her Instagram account telling her not to "bulk up" and that weightlifting "isn't feminine." She responded to those haters in an Instagram post, saying, "the only thing a woman needs to be beautiful and feminine is to be herself. We empower ourselves when we are living our truth and doing what we are passionate about with our whole hearts." Yes! (Instagram)
6. Used electric cars now sell more quickly than gasoline-fueled ones.
Auto research company iSeeCars.com reported that between January and August 2017, used electric cars were on the market shorter than gas-guzzling cards, selling 27 percent faster on average. Green means go! (Quartz)