5 Things You Need To Know Today (October 26, 2017)
Contributing Wellness & Beauty Editor
By Lindsay Kellner
Contributing Wellness & Beauty Editor
Lindsay is a freelance writer and certified yoga instructor based in Brooklyn, NY. She holds a journalism and psychology degree from New York University. Kellner is the co-author of "The Spirit Almanac: A Modern Guide to Ancient Self Care," with mbg Sustainability Editor Emma Loewe.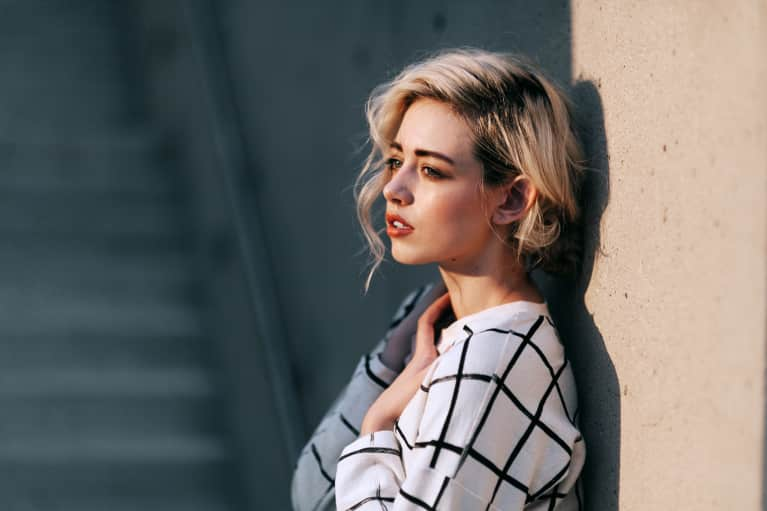 1. Science says broken hearts are real.
And they're about more than just feelings. Case studies are showing that a proverbial broken heart can cause real physical symptoms, which can even be life-threatening. We saw it with Debbie Reynolds, who died just days after for daughter passed away suddenly. (Popular Science)
2. Your yearly visit to the GYN is about to get an upgrade.
The days of the loudly cranking, freezing-cold metal speculum may soon be over, thanks to Hailey Stewart and the design firm Frog. They're working to create a modern version of this device, which is used by doctors to inspect the cervix during routine gynecological exams. (Wired)
3. Fewer Americans are donating money than ever before.
According to a Chronicle of Philanthropy investigation, while the amount of money donated to charity in America continues to steadily increase each year, the number of Americans who donate is decreasing. This means that wealthy donors are controlling more and more of the nonprofit sector, which could prove problematic since affluent donors tend to give to big-name nonprofits more than local, community-building ones. (Fast Company)
4. A new study encourages us to refrain from thinking and exercising at the same time.
While the size of the human brain provides an evolutionary advantage, a new study found something interesting: If we attempt to think deeply and move intensely at the same time, it can actually worsen our ability to think and exercise well. In other words, if you have a huge problem to solve, you might want to try doing it at your desk instead of while running a marathon. (NYT)
5. This is how to live a happier life, according to Albert Einstein.
A note with advice written by Albert Einstein on how to live a happier life has just sold for $1.56 million. The advice? "A calm and humble life will bring more happiness than the pursuit of success and the constant restlessness that comes with it." (BBC)