6 Things You Need To Know Today (October 24, 2017)
mbg Health Contributor
By Gretchen Lidicker, M.S.
mbg Health Contributor
Gretchen Lidicker earned her master's degree in physiology with a focus on alternative medicine from Georgetown University. She is the author of "CBD Oil Everyday Secrets" and "Magnesium Everyday Secrets."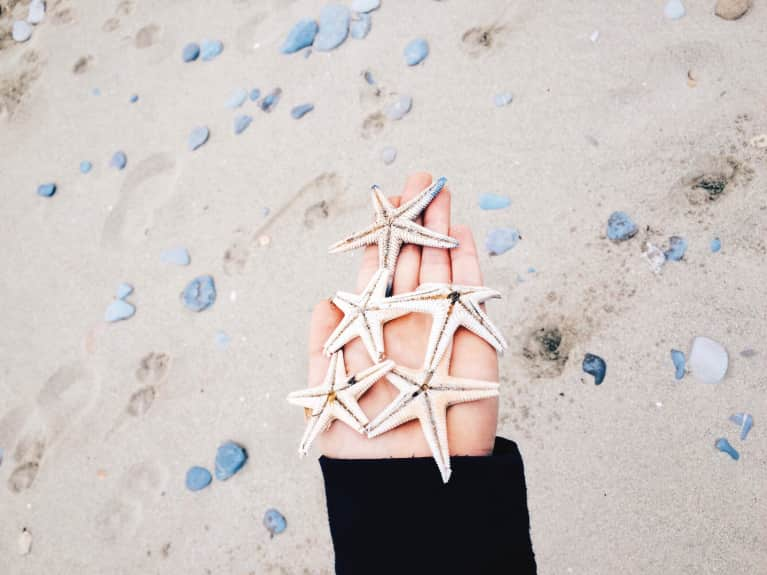 1. These marine species are global warming's worst nightmare.
According to a study on the marine ecosystems in British Columbia, small herbivores like limpets, sea otters, and starfish can ease the impact that global warming has on undersea critters. Protecting them can make our water more resilient, and they offer a defense strategy against climate change. (Science Daily)
2. Social media is enriching our egos and not much else.
In an opinion piece written by Hossein Derakhshan, a text-based Internet culture showed promise for humankind because it took us away from the imagery and entertainment of television. Yet here we are once again, on a merry-go-round of images perpetuated by likes, comments, and perpetuations, affirming the things we already know and collectively waning our curiosity of the unknown. (Wired)
3. Nostalgia is a problematic—and crazy powerful—emotion.
Most of our memories aren't actually real—they're idealized, subjective versions of things that actually happened. This is fine when conjuring up, say, a warm and fuzzy childhood birthday party, but when it's applied on a national stage to say, politics (harkening back to "good old days" in America), it becomes problematic. It's important to bask in the light of nostalgia while still recognizing its inherent fallibility. (Quartz)
4. Have a fear of snakes or spiders?
It's not your fault. According to a new study from the Max Planck Institute, these aversions aren't necessarily something we learn—but could be innate and hereditary. According to the new research, images of these creatures evoked anxiety even in babies. (Science Daily)
5. A young panda is walking backward at a zoo in Germany, and this is how the zookeepers hope to cure her.
Meng Meng, a four-year-old panda in a Berlin zoo, has a habit of walking backward. The zookeepers' solution for helping her walk forward, it seems, is to introduce her to Jiao Qing in hopes that she will discover the joy of sex and give up the habit. "Meng Meng is in puberty," said Berlin Zoo director Andreas Knieriem. "The reverse walk is a protest against things she dislikes, be it the food or the carers." (Yahoo!)
6. If you think sleeping pills are the cure for your insomnia, this sleep scientist has bad news for you.
Matt Walker, a professor of neuroscience at the University of California, wants to make one thing clear: Sleeping pills are not the cure for a poor night's sleep. Actually, any "cure" will likely be psychological—specifically, cognitive behavioral therapy. (The Cut)