6 Things You Need To Know Today (October 23, 2017)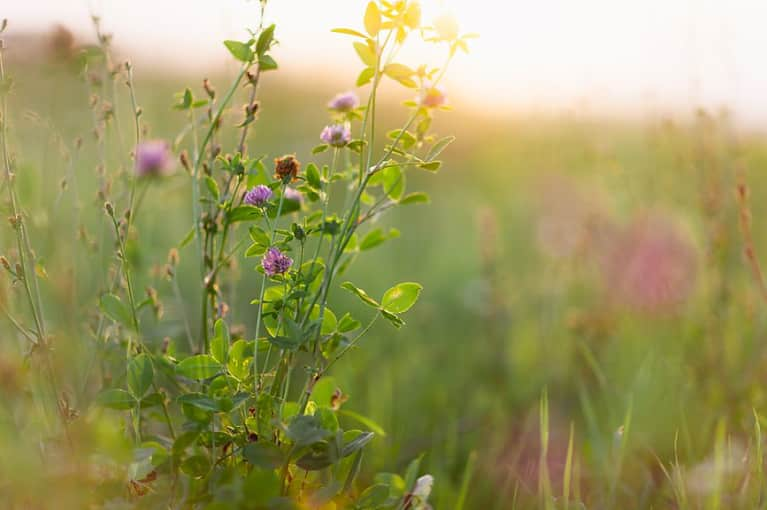 October 23, 2017 — 9:45 AM
1. Flowers have real "auras" to attract bees.
Scientists discovered that flowers have evolved to reflect light, specifically disordered and short wavelengths of ultraviolet and blue light, to attract pollinating insects. They even engineered flowers with this kind of nano light show to see if bees responded, and they did. Just one more example of how perfect and incredible Mother Nature is. (Nature)
2. This 11-year-old girl might help provide clean water for everyone.
Troubled by the Flint water crisis and unimpressed by time-consuming and expensive water-testing solutions on the market, 11-year-old Gitanjali Rao has invented a portable, inexpensive solution—and won a top science prize in the process. "It's not hyperbole to say she really blew us out of the water," said Brian Barnhart, one of the judges. (NPR)
3. This supermarket just duped us all.
British supermarket Asda has started sneaking bruised, deformed strawberries into its boxes a few weeks ago and—surprise, surprise—nobody noticed! This goes to show that "ugly fruit" doesn't need to be trashed. (The Telegraph)
4. An "Ecological Armageddon" could be on its way.
According to a new study, populations of flying insects are in decline. While this may sound like a good thing to the insect-averse, it signals high pesticide use and habitat destruction. (The Weather Channel)
5. This is a psychedelic new treatment for depression.
Literally. Researchers at Imperial College in London have found that psychoactive mushrooms helped individuals feel "reset" and "rebooted" for five weeks after the initial dosing, with no negative side effects. While the sample size was small, it shows promise for future alternative treatment methodologies. (Big Think)
6. The next phase of co-working involves wellness.
After revolutionizing the co-working world, WeWork is making its first forays into the world of wellness. Rise By We is a new holistic wellness space that the company is offering in trial phases in New York City. It offers yoga and meditation, functional training, kickboxing, and other fat-burning and muscle-building classes, in addition to various wellness activities. (Forbes)