6 Things You Need To Know Today (October 17, 2017)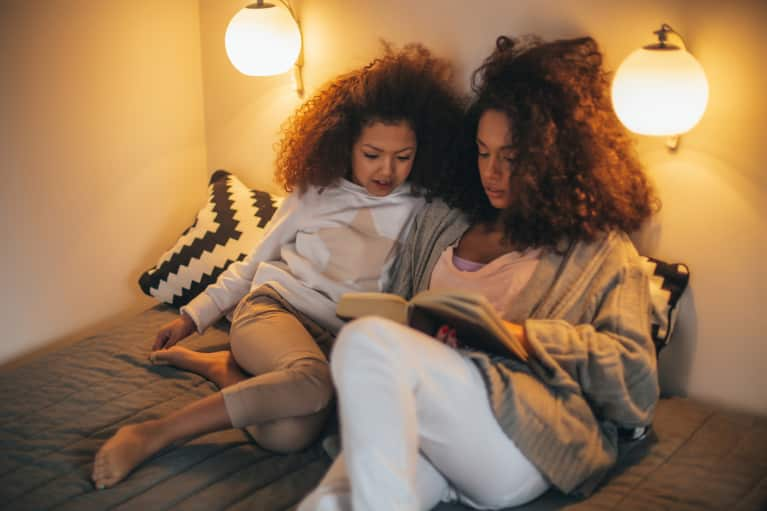 October 17, 2017 — 9:00 AM
1. Want to raise successful kids? Read and write with them.
Research shows that children who read and write from a young age have better self-regulation (also called the "executive function"). And getting involved in your kids' literary experiences by asking them questions as they go along is always a good idea. (NYT)
2. Women are speaking out about sexual harassment.
And it's happening all over social media with the hashtag #MeToo. Launched by Alyssa Milano after the Harvey Weinstein scandal, the campaign is encouraging women to share their stories so we all better understand just how common sexual assault and harassment really are. (The Cut)
3. Float tanks could be the future of stress relief.
Float tanks are becoming more and more popular, but do they really combat stress and anxiety? According to pilot studies by neurologist Justin Feinstein at the Laureate Institute for Brain Research, a session can significantly reduce measures of anxiety—like blood pressure and activity in the brain—for over 24 hours. (NPR)
4. Can you run a marathon on 1.3 legs? This woman certainly can.
If you need further proof that you can achieve anything you set out to do, look no further than Kristen Chambot, a young woman who is currently training for the New York City Marathon with one leg amputated just above the knee. "Running tests my endurance, and my patience. But more important, it has been a constant reminder that I can push myself harder than I'd ever dreamed," she says. (NYT)
5. You should look to donate your secondhand clothes locally instead of shipping them off.
While we may think that sending old clothing to Africa is a good way to give it a second home, that's often not the case. East Africa, Rwanda, Kenya, Uganda, Tanzania, South Sudan, and Burundi are now trying to phase out imports of secondhand clothing in order to build up their own industries. (NYT)
6. The latest gym craze to hit New York is ... a WeWork yoga class?
This week, Rise by We, a new gym concept from the WeWork team, will come to New York City. The goal is to give WeWork members a communal space to let off steam when they don't have their heads over a laptop. (NYT)