6 Things You Need To Know Today (October 13, 2017)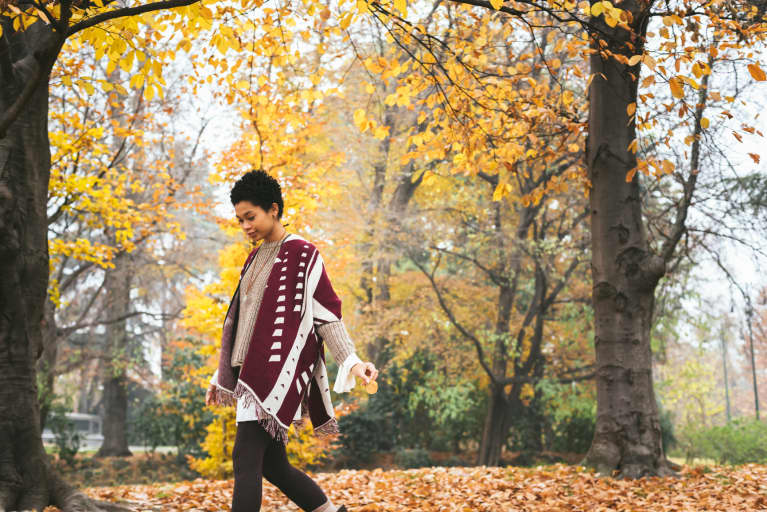 October 13, 2017 — 9:00 AM
1. If you want to feel calmer and happier, focus on places instead of things.
While there's certainly sentimental value tied up in the wedding ring you and your spouse purchased together years ago, new research finds that we typically feel calmer and experience a greater sense of well-being when we focus on a place rather than a thing that's meaningful to us—like the tropical island you visited on your honeymoon. It's all about the experience. (The Guardian)
2. The image of wellness needs to change ASAP.
Women of color are underrepresented in the wellness space, and according to WOC in the community, it directly affects their ability to participate. "Who you see standing in the front of you at a yoga studio, all of those things matter because what we see is oftentimes what we believe we can or not do," said Lauren Ash, founder of Black Girl in Om. She and the other WOC quoted in the article are working to redefine "wellness" to be more inclusive, too. (Essence)
3. Female orgasms are multitaskers.
A new study scanned the brains of women reaching orgasm and found that the regions associated with pain control and serotonin release lit up. During orgasm, women can handle about 75 percent more pain than normal. Scientists also found that women's brains didn't need to turn "off" to turn on, debunking earlier research from 2005 that suggested women needed to put aside distractions and concerns in order to climax. (New Scientist)
4. The president of France is determined to help farmers.
On Wednesday, French President Emmanuel Macron called for changes in the French food chain that would positively affect farmers. "We should allow farmers not to rely on subsidies anymore and therefore ensure than they be paid a fair amount for their work," said Macron. (Reuters)
5. Climate change is making it harder and harder to find Nemo.
Warming temperatures in our oceans are threatening clown fish—the cute orange swimmer of Finding Nemo fame. This is the result of the sea anemones that provide them with food and shelter dying off. (The Guardian)
6. More and more young people are dangerously overweight.
A new study from the Imperial College London and the World Health Organization showed that obesity rates in young people (from 5 to 19 years old) have increased from 11 million in 1975 to 124 million in 2016. (VOA News)