OBGYNs, Midwives, And Doulas—Here's A Guide To Building Your Birth Team
When you're pregnant and preparing to become a mother, there's nothing more important than building your birth team. These are the people who will help make sure you feel safe and supported as you transition into parenthood. And the good news is, you have options! Here's a breakdown to help you find your best fit.
First, choose your clinical provider, an OBGYN or a midwife:
This is the person responsible for your medical needs in pregnancy, birth, and beyond. Here are the most common options, and things you need to know.
OBGYN stands for obstetrician-gynecologist, and is a doctor who specializes in female biological health. They can handle all your GYN needs leading up to pregnancy and beyond. When it comes to birth, they are highly trained in using interventions and performing surgery. They work at hospitals and must work within their hospital's policies.
Not all OBGYNs catch babies. So if you love your doctor, be sure to ask if they do.
Most work in a practice with other doctors. Find out how big the practice is. The bigger the practice, the less likely you are to actually have your own doctor present for the birth and the less consistent care you will receive as you will be cycling between multiple practitioners.
They only have privileges at certain hospitals. Find out where they have privileges and make sure that hospital is a good fit for you.
Just because your personalities align doesn't mean your birth beliefs will. If you have ideas of what is important to you for your birth experience, be sure to talk this through and make sure you are on the same page. Trust your instinct—if your practitioner isn't giving you the time of day, is making you feel like you are being silly for asking any questions, saying that they don't allow doulas, or anything else that makes you question the fit—there are plenty of other practitioners out there. It isn't going to get any better.
A midwife is a clinical practitioner trained to view birth as a normal physiological process. Some midwives practice at hospitals (then they too must work within their institution's policies), others at birth centers and some just do home births. No midwives can perform surgery; an on-call OB would perform surgery if it becomes necessary. Hospital-based midwives can order an epidural and other medications as needed. Midwives can suture. Midwives are specially trained in non-pharmaceutical pain relief options. They can also handle all of your GYN needs leading up to pregnancy, during pregnancy and beyond.
For low-risk pregnancies, the Cochrane Review says "Most women should be offered midwife-led continuity models of care and women should be encouraged to ask for this option…. Most women whose prenatal and childbirth care are led by a midwife have better outcomes compared with those whose care is led by a physician or shared among disciplines."
There are different laws and requirements for midwifery licensing state-by-state, so be sure to check out your state's laws and always find a provider whose training you trust.
Please note: you typically have an OBGYN or a midwife, though in some cases it is possible to have both. Some family practitioners also catch babies.
Developing a trusting relationship with your clinical provider is of upmost importance. But the truth is that you are only going to be with them for a slice of your labor.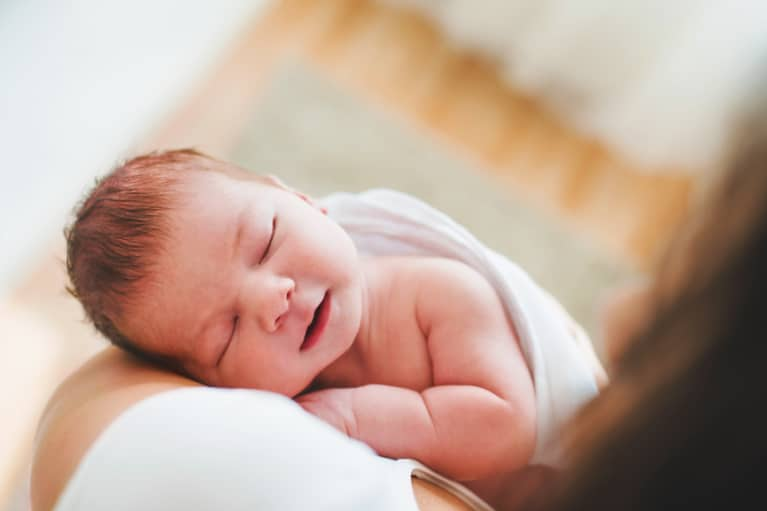 Next, build your emotional support team:
For this reason, it is nice to build an additional team for emotional support, advocacy, and educational support that will be with you continuously through your labor. Here are some options:
A doula is a non-clinical birth coach who provides emotional, advocacy, and educational support during pregnancy and birth. They do not replace your OB or midwife. And they do not replace your partner. They are there to help make your birthday party the best it can be by making sure the pregnant person's needs are being met, and that the pregnant person is an active participant in their birthing experience. They work in hospital, birth center, and home settings.
It may seem like doulas are a luxury item, but their need is real and there are studies to prove it. Cochrane Review studies show that having a doula as a member of the birth team decreases the overall cesarean rate by 50 percent, the length of labor by 25 percent, the use of oxytocin by 40 percent, and requests for an epidural by 60 percent.
There are doulas available for many different fees, including those who work for free for those in need. Do some research—cost doesn't need to be prohibitive to have this kind of support.
Some FSA programs include reimbursement for doulas.
No explanation needed here. They can be wonderful to have around. But there are some special considerations to keep in mind.
Be sure that this is someone who actually makes you feel at ease and you aren't having them there because you'd feel bad saying no. It is key you feel totally safe while in labor, and if they are going to up stress levels, say no!
If they have never experienced birth before, it may be hard for them to keep their cool or know how to remind you of what is normal and what isn't.
If they have given birth, they may bring their own experience into the room, which can be helpful—or unhelpful. Particularly if it is a parent, they gave birth in a very different time, so some of what they remember or think they know may not be the case anymore.
Some hospitals have a policy of only two people being allowed in the labor room, so if you have a partner and a doula, they may not be allowed (this can be a great excuse to use if necessary!).
Birth is one of the most extraordinary of ordinary experiences. Building the right support team will help you be an active participant in your own birth; be recognized as a person, not just a statistic; and build trust in your own abilities.
For more insider info on birth, check out these weird but totally normal things that happen to your body after giving birth, and hear a doula honestly answer what a vagina looks like after giving birth.