An Insider Look Into The Leading Food Waste Solutions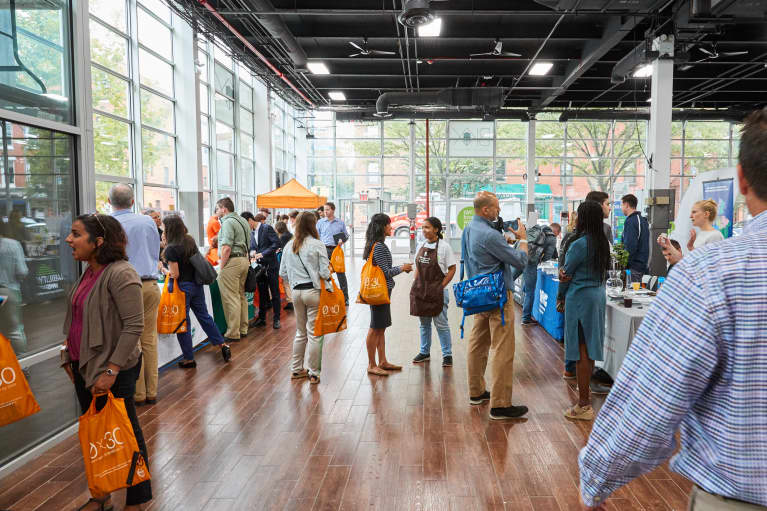 If anyone accidentally stumbled into the Brooklyn Expo Center this Tuesday, they probably wondered what a composting company, a food bank, a produce spoiler alert machine, and a purveyor of cricket ice cream were doing tabling in the same room. The scene of the first inaugural Food Waste Fair, the self-proclaimed largest display of food waste solutions, was a varied one indeed.
Hosted by a nonprofit organization of New York City's Department of Sanitation, the event sought to shed light on the 80 billion pounds of food Americans throw away every year. NYC businesses alone throw away more than 1.3 billion pounds annually, a figure that continues to increase.
The big business of food waste.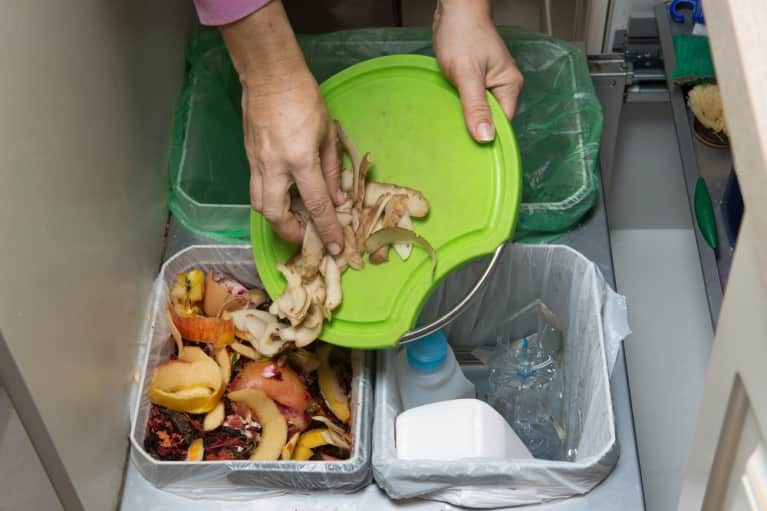 The good news is that the massive problem seems to be evoking equally sizable innovations across sectors. Companies like LeanPath, a scale-like technology that measures and tracks scraps and is helping IKEA cut down on its food waste by 50 percent by 2020, and consulting services like Foodprint Group, which is currently strategizing how food mecca Eataly can produce less waste while remaining cost efficient, are getting the word out that less food wasted means less money wasted, too.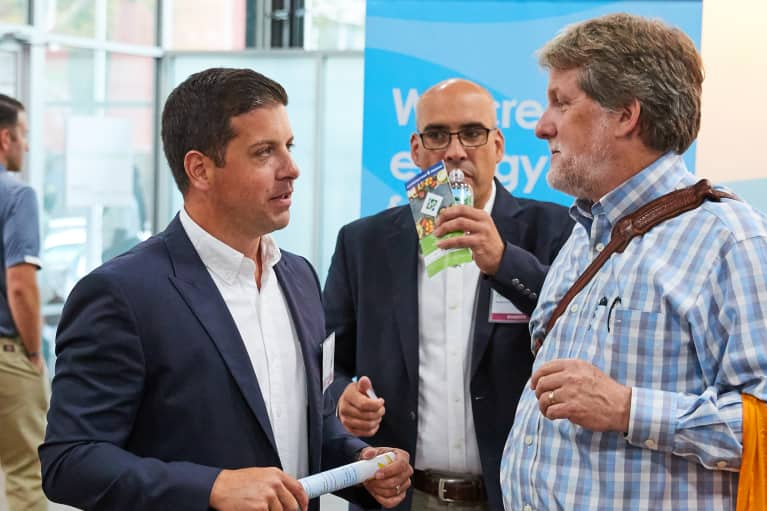 The people roaming this room weren't all hippies who jump into Dumpsters in their free time (though, that actually is an increasingly popular method of measuring wasted food). They were businessmen, restaurateurs, and engineers looking to get involved with the next big idea. And how exciting it is that this big idea will help the planet out, too?
It starts in our kitchens.
While large-scale operations are driving exciting new food waste reform, individuals still play a role. To cut down on the $640 the average household throws out in food a year, we need to first reconsider what we think of as "food" and "waste" in the first place.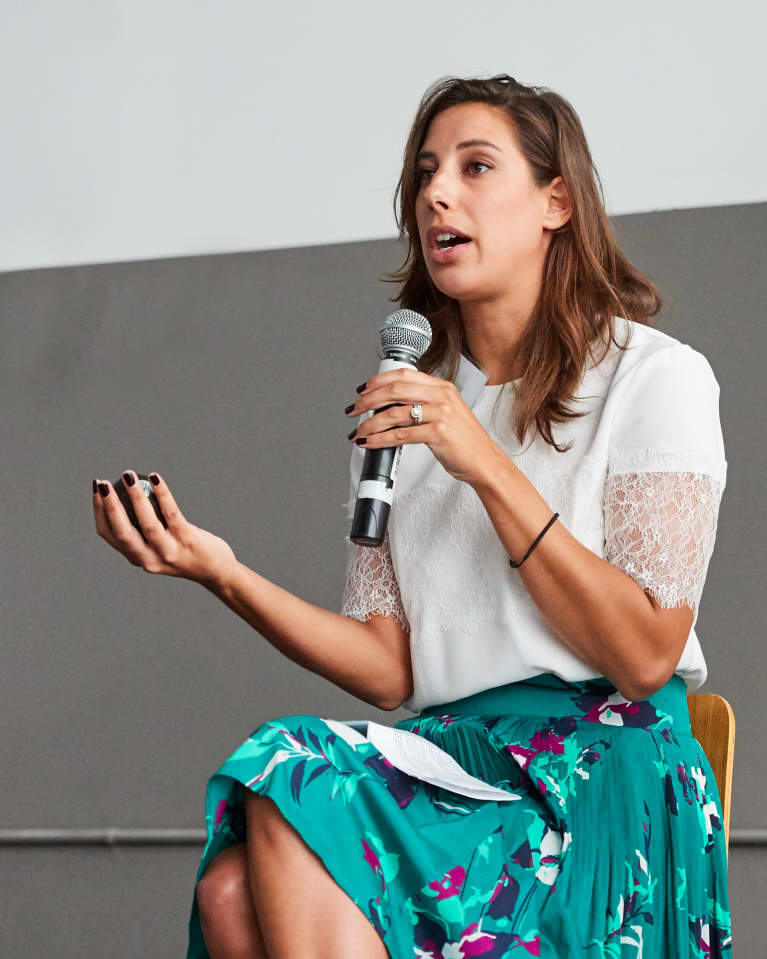 "It's helpful to think about the true cost of food, which includes the price of growing, transporting, and selling it," says Eva Goulbourne, the director of business programs at ReFED, a nonprofit that takes a data-driven approach to the food-waste crisis. Blue Hill VP of culinary affairs Adam Kaye says that this more holistic perspective can shape the way you cook. "I have a responsibility as a chef to look at the whole continuum of food and see how to create less waste."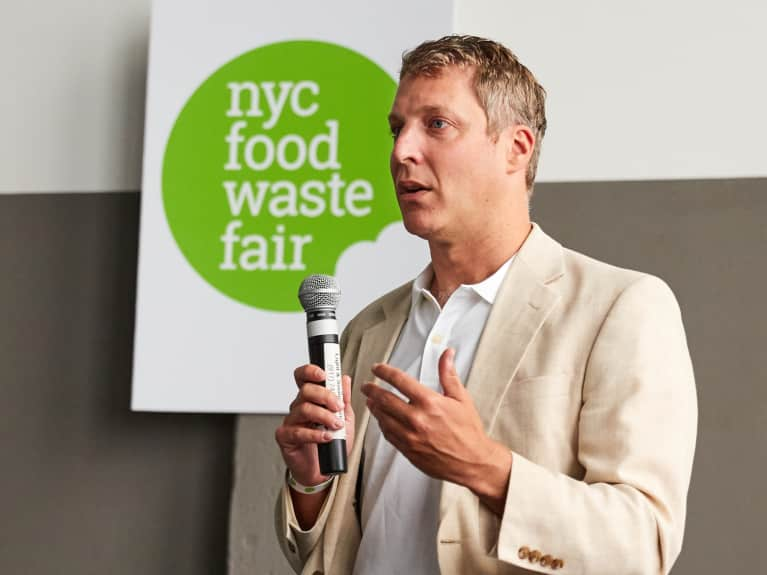 And if all else fails, just think about it from a dollars-and-cents perspective. "There's a significant amount of financial waste, and I see people become interested from a purely financial standpoint," says Ron Gonen, co-founder of Closed Loop Partners.
Miachel Breton contributed reporting to this story.
If you want to start a food waste revolution in your own kitchen, check out this waste-reducing shopping list and these seven delicious ways to turn your food scraps into gold.